Where to buy festival clothing in L.A.
Your festival clothing shopping guide to Los Angeles for flirty frocks, rompers and floral-printed everything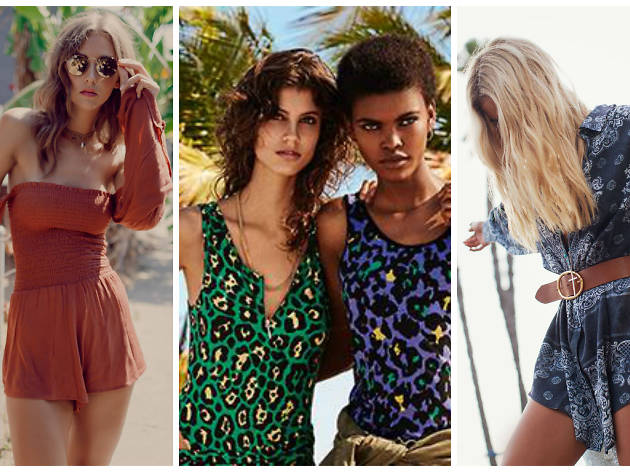 Who said summer music festival season is just about the music? Headliners share the spotlight with trendsetting concertgoers donning statement-making pieces like ethereal flower crowns (it just isn't Coachella without one), flirty dresses and fringed saddlebags that have fashion lovers buzzing. It's a fashion blogger's paradise—and trust us, the desert scape is brimming with enough Instagram-worthy ensembles to fill a runway. So knowing that music festivals are a spectacle of street style—ones that have reignited fashion trends like vintage rock tees, sheer lace dresses and flower crowns—where does one hit the racks? We've got you covered. Check out our list of where to buy festival clothing in L.A. this season.
Where to buy festival clothing in L.A.
Check out our full Coachella guide
While many will spend their weekend simply lounging by hotel pools, there are plenty of other things to do in Palm Springs. Seasonally, it becomes the epicenter of cool during Coachella and hosts highlights like the design-focused Modernism Week and the quirky Christmas light display Robolights. Ready to explore?
You won't find a single property on our list of best hotels in Palm Springs that doesn't have a pool—with the dazzling sun overhead and mountain views all around, spending time poolside is practically a requirement for travelers who make their way out to this colorful, spirited town.