Events & Festivals
Your guide to the best events and festivals in L.A.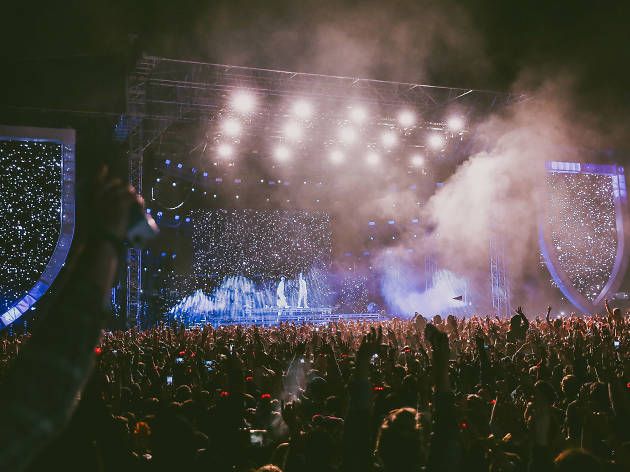 Shaun White's Air + Style a hit despite this year's unpredictable weather
Fans weren't going to let a bit of rain ruin their weekend plans as Shaun White's third annual Air + Style powered through at Exposition Park. The two-day event featured a competition featuring the hottest snowboarders right now taking to a man-man ski slope and a great musical lineup featuring Major Lazer, Flume, Vince Staples, TV on the Radio, Chromeo and more. St. Lucia live on Day 1 Vince Staples Louis the Child Marian Hill TV on the Radio Flume Chromeo live on Day 1 Want more? Sign up here to stay in the know.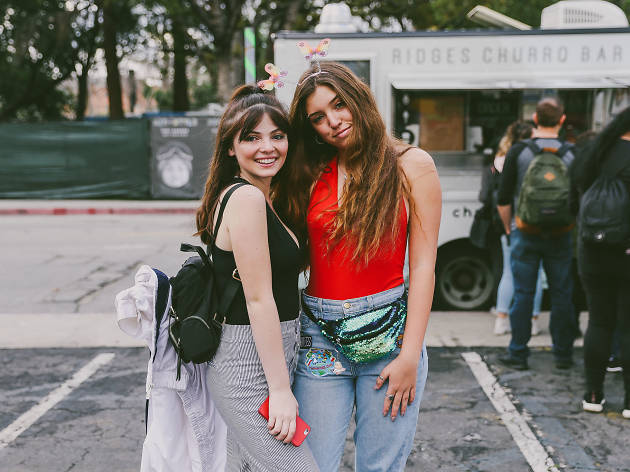 Vince Staples and Louis the Child describe their style, plus fashionable fans at Air + Style
Like any other festival these days, Shaun White's Air + Style attracted some pretty interesting dressers. We spent time with some of the performers, took their Polaroids and asked them to describe their personal style. Vince Staples: "My personal style is a little bit of Michael Jackson, Michael Rapaport and Michael Buble." Chromeo's Dave 1: "My personal style is '80s French guy with a motorcycle." P-Thugg: "Funky Saudi prince." St. Lucia: "We're palm-core." Louis the Child's Robby Hauldren: "I'm into more nostalgic clothes. I love like '90s bowl championships shirt and stuff. I think growing up in Chicago and having a lot of '90s sports merchandise and being a fan of Looney Tunes and whatnot, I bring that out a bit in my style." Freddy Kennett: "I like Tommy Hillfiger stuff and vintage kind of shirts that hang loose and are in sick fabric." Marian Hill: "We're casual chic." Want more? Sign up here to stay in the know.
Concerts in L.A.
Tennis
Husband-and-wife vintage-pop duo Tennis could easily be described as "Polaroid pop." The Denver outfit's songs recall the sounds of '60s girl groups and sunny, vintage rock, marrying Alaina Moore's vivid vocals to warm organs and guitars.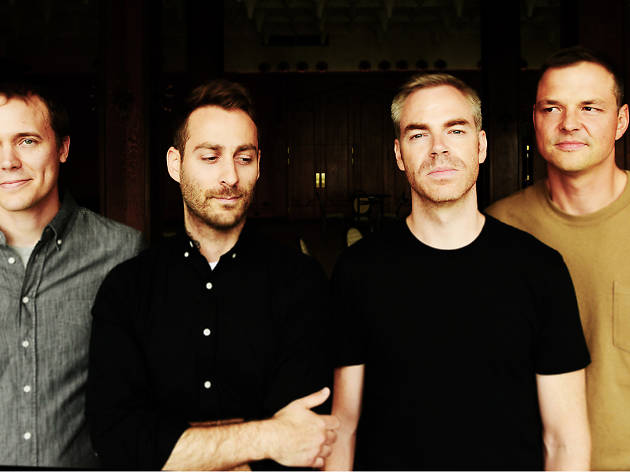 American Football
Amidst the contemporary revival of '90s mid-western emo, genre vet Mike Kinsella (of Cap'n Jazz, Joan of Arc and Owen fame) recently reconvened his short-lived project American Football to release a followup to the band's era-defining, cult classic self-titled debut—possibly the most highly anticipated emo album ever written. You can decide for yourself whether the rebuilt project delivers at its sure-to-sellout gig.
Los Campesinos!
Los Campesinos used to be a sly, shy, twee, slightly nerdy indie-pop band known for arch, referential song titles—"Knee Deep at ATP," "We Throw Parties, You Throw Knives"—but their latest record is packed with epic, chest-thumping, air-punching, shout-along indie rock.
See the full concert calendar