Here's how to spend a perfect day in the Arts District
There are many ways to explore the Arts District, but there's only one perfect way to spend a day in the Downtown neighborhood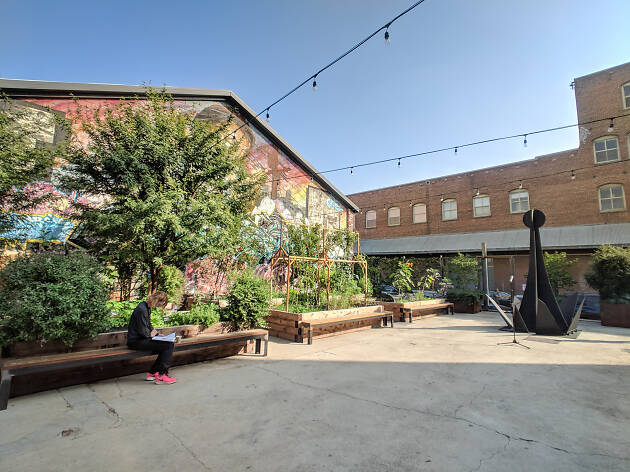 A longtime buzz generator, the Arts District has finally grown up into a full-day cultural and culinary destination. But don't think the Downtown neighborhood is settling anytime soon: You're still bound to see construction on shopping centers and luxury lofts on seemingly every other block. But, more importantly for Angelenos, it's become home to quite a few of the city's best restaurants, bars and art galleries—enough of them that you could easily spend morning, afternoon and night in the area. We've put together an itinerary for your perfect day in the Arts District.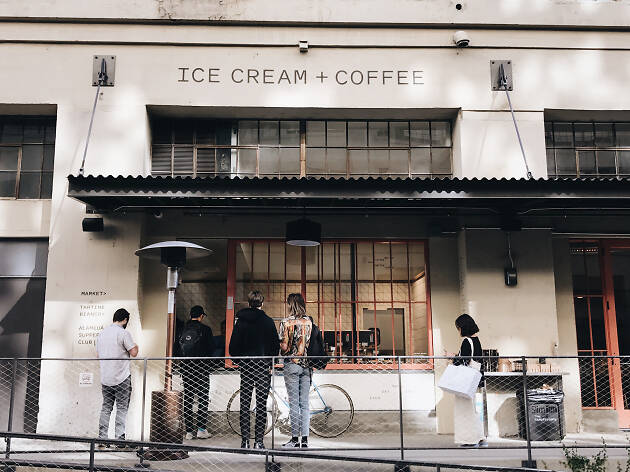 Photograph: Stephanie Breijo
Fuel up with an oat-milk latte and a chocolate-rye teacake from the Ice Cream + Coffee Window at The Manufactory. The culinary complex from acclaimed bakery Tartine resides within ROW DTLA, a historic marketplace that's been transformed into an industrial-chic mall. While you're there, don't pass up design-minded boutique Poketo, hidden sneaker shop Bodega and fragrance supplier Scent Bar. Walk east on 7th Street and pop into the Institute of Contemporary Art, Los Angeles, which pulls in colorful works from a global roster of emerging artists.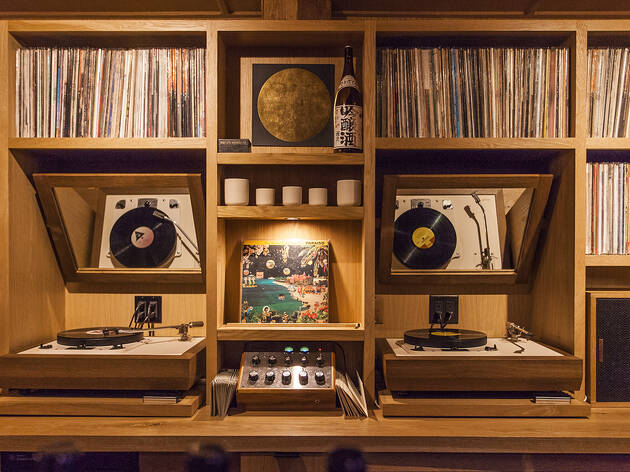 Photograph: Stephanie Breijo
Hitch a ride over to the other end of the Arts District for lunch at Lupetti Pizzeria. The New York slice shop also happens to make a particularly perfect chicken parm, served either on a plate or sandwiched between two crackly pieces of bread. Look for the unmarked door near the entrance to find your way into the hidden hi-fi bar In Sheep's Clothing. During the day, the spot spins ambient records and specializes in pastries and single-origin pour-overs—but we won't stop you from ordering a Japanese whiskey in the afternoon. Walk along the neighborhood's bustling stretch of 3rd Street to check out the internationally renowned gallery Hauser & Wirth. Housed in a former flour mill, the museum-gallery hybrid typically features three exhibitions that are just as stunning as its lofty architecture.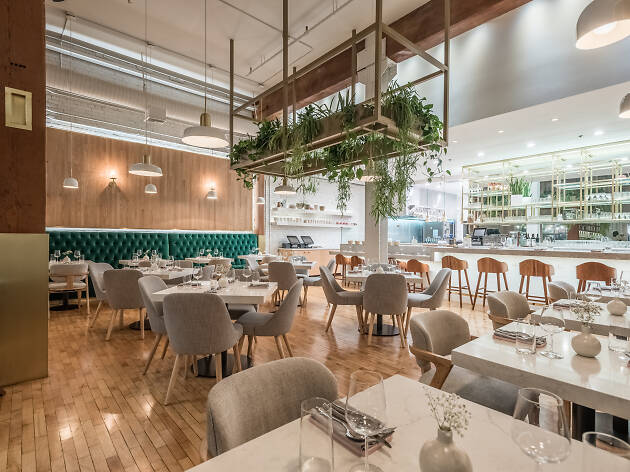 Photograph: Courtesy Nightshade/Wonho Frank Lee
If you can secure a reservation weeks in advance, dine supreme at Bestia or Bavel. But for a better shot at a table, swing by the superb newcomer Nightshade. Top Chef winner Mei Lin's Chinese-leaning menu charms, particularly the tender, mapo-tofu–inspired lasagna. Wash it down with a locally brewed pint and play a round of Skee-Ball at the nearby Arts District Brewing Co. Then top off your itinerary with some late-night dessert: an Earl Grey tea slice at the original branch of The Pie Hole.