October 2019 events calendar for Los Angeles
Plan your month with our October 2019 events calendar of the best activities, including free things to do, Halloween festivals and our favorite fall concerts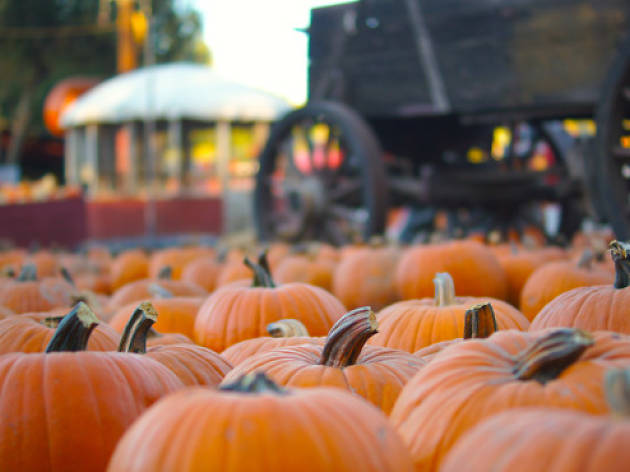 While fall foliage is sparse in L.A., the there's no shortage of Halloween spirit. It's October, so there are precious few weeks left to hit up costume stores and stockpile some of the best Halloween candy. If Halloween isn't really your holiday, then celebrate the end of summertime crowds and enjoy one of the best hikes in L.A. Regardless, you'll find something to do among the street fairs, Halloween parties and other fun festivals in L.A. in our October events calendar.
RECOMMENDED: Full events calendar for 2019
Free
Shopping, Markets and fairs
The newest flea market on the block, the Venice outpost of this artisan/craft-focused flea market mini-empire is bringing records, vintage and vintage-inspired clothing, cosmetics, jewelry and more to the Westminster Avenue Elementary School. A handful of small batch confectioners provide sweet treats to snack on or take home, while food trucks and nearby restaurants provide heartier bites. Though relatively small in size, owing perhaps to its prime location bookending the neighborhood's famed Abbot Kinney stretch, vendors hawk a diverse range of hand-made and expertly curated wares that seems to simultaneously fit in and stand out in one of the nation's most unusual neighborhoods.
Concerts
Music, Rock and indie
Hollywood Bowl, Hollywood
The Who—that is, Pete Townshend, Roger Daltrey, some other musicians and two very prominent ghosts—come to town on their "Moving On!" tour. Despite the name, though, this isn't a farewell scenario; instead, the band is pegging this as a new chapter, with their first new album in over a decade due out as well. See them during a pair of orchestra-backed shows at the Hollywood Bowl.
Music, Rock and indie
Hollywood Bowl, Hollywood
Vampire Weekend aren't phoneys. Firstly, they chose their name before the whole prepubescent Twilight craze kicked off. What's more, they all studied musicology, making them that rare thing on today's rock scene: a band who know their shit. Their music, a hybrid of pop, rock and South African influences which they've dubbed 'Upper West Side Soweto', certainly reveals a careful craft and intelligence. See them play the Bowl in support of their latest record, Father of the Bride.
Music, Music festivals
Lake Perris State Recreation Area, Inland Empire
Desert Daze is your antidote to the typical desert gathering (think a noisier, more indie lineup than Coachella and less dirt than Burning Man). Though it's close enough to L.A. to go just for the day, the fest caters to campers with easy access to hiking trails and a bazaar of mystics and wanderers. The fest announces its lineup in phases, and first up is Stereolab. The October fest will mark the first U.S. performance in 11 years for the krautrock-meets-lounge pop legends. Expect more lineup announcements to come soon, starting with Animal Collective. Early bird tickets are on sale now for $199. Desert Daze returns to Lake Perris State Recreation Area from October 10 to 13. The Riverside County location proved problematic during last year's move to the less desert-y venue: Attendees waited upwards of two hours in traffic just to park on the first day, while Tama Impala's headlining set was canceled 15 minutes in due to lightning—leaving concertgoers and campers scrambling for shelter, and plagued by spotty cell reception. In response, festival organizers say they'll be working to streamline the parking and check-in process, plus working to boost cell signals in the area.
More to explore