October 2018 events calendar for Los Angeles
Plan your month with our October 2018 events calendar of the best activities, including free things to do, Halloween festivals and our favorite fall concerts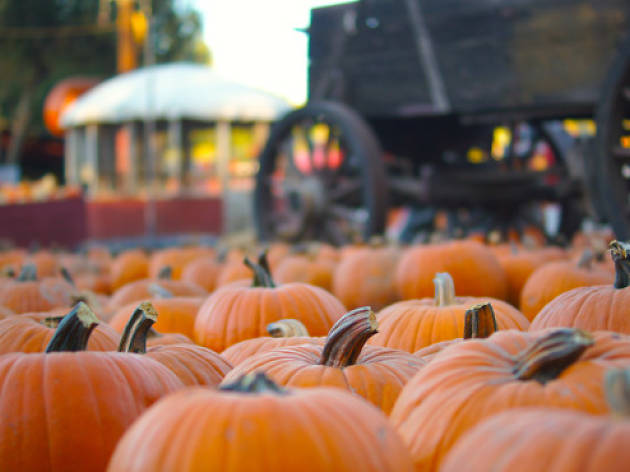 By

Time Out Los Angeles editors
|
While fall foliage is sparse in L.A., the there's no shortage of Halloween spirit. It's October, so there are precious few weeks left to hit up costume stores and stockpile some of the best Halloween candy. If Halloween isn't really your holiday, then celebrate the end of summertime crowds and enjoy one of the best hikes in L.A. Regardless, you'll find something to do among the street fairs, Halloween parties and other fun festivals in L.A. in our October events calendar.
RECOMMENDED: Full events calendar for 2018
Theater
Spend a night in an Altadena cemetery as you're led across the grounds for two spooky theatrical productions. Wicked Lit stages classic horror stories and invites a limited number of patrons to experience the immersive performances each night. This year's stories include The Chimes: A Goblin Story and the word premiere of Teig O'Kane and the Corpse.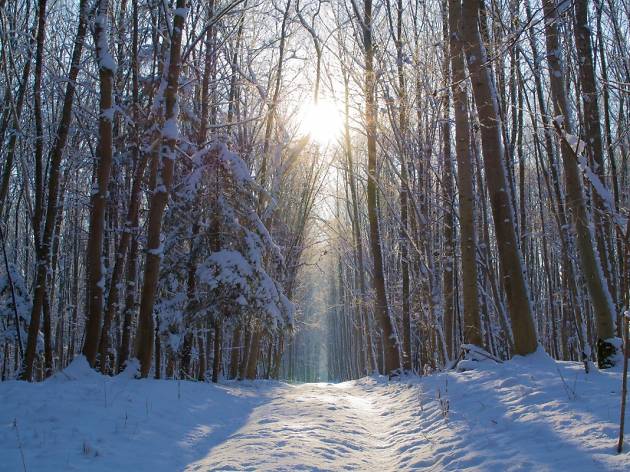 It was a dark and stormy night for three siblings—and for the audience members gathered around them. Written by Rattlestick Playwrights Theater's Daniel Talbott, this piece is described as part ghost story, part memory play.
When a woman loses her twin sister, a strange business puts her in touch with a dying man. Their story leads into the afterlife in this magical-realism world premiere by José Rivera, inspired by Dante's Inferno. Jo Bonney directs.
A baker must create a cake for her daughter, who comes home to marry a woman. Will Mom rise to the occasion? Debra Jo Rupp (That '70s Show) stars in this world premiere by writer Bekah Brunstetter (Switched at Birth). Head to the Echo Theater Company at Atwater Village Theatre to catch the must-see production this season, which runs through August 6.
Movies
The masters of alfresco rooftop movie viewing have returned for their fourth season of screenings in Hollywood—and its second in Downtown L.A. Known for excellent film choices and a steady supply of snacks and booze, Rooftop Cinema Club is your snazzy, comfortable and less stressful alternative to other outdoor movie screenings. Taking full advantage of beautiful city views, RCC promises to offer some of the most unique and incredible movie-going opportunities for film lovers throughout 2018. You don't even need to bring your own blanket or camping chair—Rooftop Cinema Club provides you with your very own comfy lawn chair, as well as blankets on request for the ultimate cozy experience. And instead of listening to the movie over loudspeakers, you'll get a set of wireless headphones so you never have to miss a word. [Full disclosure: Time Out is the exclusive ticketing partner for Rooftop Cinema Club.]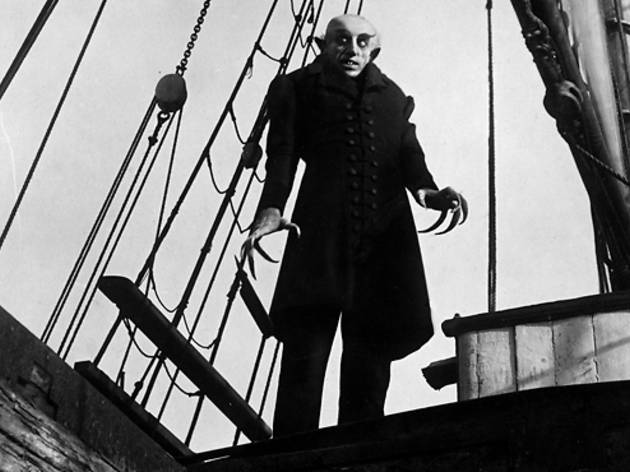 Before vampires dressed in designer clothes and looked like Robert Pattinson, silent film director F.W. Murnau created the classic German expressionist retelling of every kid's favorite campfire tale. Settle into the Walt Disney Concert Hall for a screening and live score of the film from organist Clark Wilson on Halloween night.