The best things to do in Los Angeles this week
Find concerts, screenings, art exhibits and more of our critics' picks with the best events and things to do in Los Angeles this week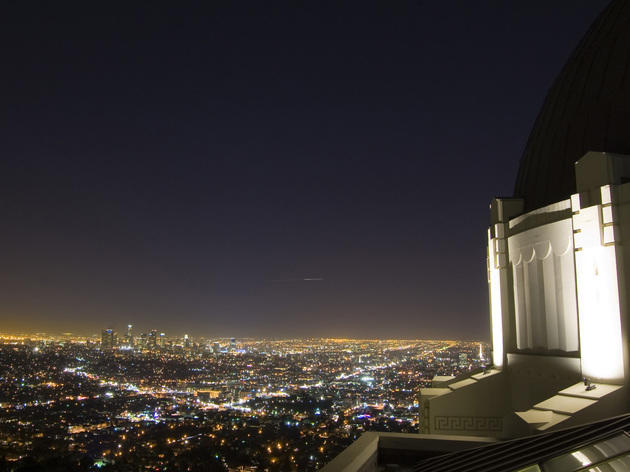 By

Time Out Los Angeles editors
If we could write the rules of living in Los Angeles this would be our No. 1, always at the top of our list: When you live in this city, there's no excuse for boredom just because it's a weeknight. There are hundreds of things to do in Los Angeles each week, including concerts, comedy shows, happy hour deals, free museum days—and that's really only scratching the surface. Well, we don't make the rules, but we will provide you with plenty of ideas for your next free weeknight right here. Now put down that TV remote. There you go. Now get out of the house and tackle these things to do in L.A. this week.
Concerts
Music, Rock, Pop & Hip-hop
Dubbed OTR II (a nod to their 2014 On the Run tour), this stadium showcases music's ultimate power couple at the peak of their craft. JAY-Z's raw 4:44 is his best album in decade, and Bey's headlining set at Coachella made every other music festival look like a county fair. We're not worthy.
Music, Rap, hip-hop and R&B
There was a time when Donald Glover was just a sitcom star who released clever, embarrassingly confessional rap tracks under a moniker devised by a Wu-Tang Clan name generator. These days, he's the creator of genre-defying FX show Atlanta, a part of the Star Wars universe (as young Lando Calrissian) and the creative voice behind the striking music video for his latest track, "This is America." On tour behind his not-yet-titled "final" album, Glover will be joined by Mississippi hip-hop duo Rae Sremmurd and Long Beach rapper Vince Staples.
Music, Dance and electronic
It's been two years since Dev Hynes released his stunning 2016 effort, Freetown Sound. A complex, swirling affair, Freetown cemented his status as a multi-talented alt-pop visionary. Back in April, Hynes teased the release of a proper follow-up to that album, as well as a new mixtape and eight singles. Count on hearing from that treasure trove when he takes the stage.
Music, Funk, soul and disco
Septuagenarian gospel legend Mavis Staples has been on a roll ever since her 2010 collaboration with Wilco frontman Jeff Tweedy, You Are Not Alone. The pair's latest record—a collection of topical anthems entitled If All I Was Was Black—might be its finest yet. Tweedy wraps Staples' resolute vocals around understated R&B and funk instrumentals, allowing her message of unity and peace to resonate throughout the deeply personal songs. When Staples sings, "We've got work to do," she still sounds hopeful, in spite of the state of the world.
Show more
Theater
Arthur Miller set his now-classic play during the Salem witch-hunt era of the late 17th century—though he wrote it amidst the needlessly damaging politics of the McCarthy era.
In this modern-day adaptation of the 1945 film Brief Encounter, a deaf man and a hard-of-hearing woman–married to different people–meet accidentally in a train station. Written and directed by Stephen Sachs, it stars Troy Kotsur and Deanne Bray.
Are you singing already? This musical tells of the Temptations, the hugely successful R&B group from the 1960s and '70s. Book by Dominique Morisseau, directed by Des McAnuff.
As the name suggest, this musical is about the life of the talented singer/songwriter Carole King. The show follows her life, from growing up in Brooklyn to making her way into the recording business, getting married and the bumps along the way. You'll get insight into her marriage with Gerry Goffin and her friendships with Cynthia Weil and Barry Mann.
Show more
Movies
It isn't summer in L.A. until the first cemetery screening brings hoards of movie-lovers to Hollywood Forever, toting folding chairs, picnic blankets, snack spreads and lots of booze. Each year, Cinespia brings classic cult favorites to the hallowed resting place of such Hollywood greats as Rudolph Valentino and Bugsy Siegel. This year's first batch of screenings includes The Neverending Story, Drive, Almost Famous and Casablanca. Angelenos line up for hours to partake in the concept—and to enjoy DJ sets, dance parties, sleepovers and more magical mischief otherwise strictly forbidden behind the cemetery gates. It's an L.A. rite of passage, a quintessential summer experience and one of the best film venues in the city. Just be sure to get your ticket early, arrive early (doors open at 6:45pm), pee early... it's getting a bit overcrowded, to say the least.
Every year, the non-profit arts organization Film Independent showcases some of the best up-and-coming filmmakers from around the globe at the annual L.A. Film Festival. If you're trying to break into Hollywood, it's an opportunity to take advantage of filmmaker-focused classes and coffee talks, but for the rest of us, the L.A. Film Fest means lots and lots of movie screenings.
The masters of alfresco rooftop movie viewing have returned for their fourth season of screenings in Hollywood—and its second in Downtown L.A. Known for excellent film choices and a steady supply of snacks and booze, Rooftop Cinema Club is your snazzy, comfortable and less stressful alternative to other outdoor movie screenings. Taking full advantage of beautiful city views, RCC promises to offer some of the most unique and incredible movie-going opportunities for film lovers throughout 2018. You don't even need to bring your own blanket or camping chair—Rooftop Cinema Club provides you with your very own comfy lawn chair, as well as blankets on request for the ultimate cozy experience. And instead of listening to the movie over loudspeakers, you'll get a set of wireless headphones so you never have to miss a word. [Full disclosure: Time Out is the exclusive ticketing partner for Rooftop Cinema Club.]