The best things to do in Los Angeles this week
Find concerts, screenings, art exhibits and more of our critics' picks with the best events and things to do in Los Angeles this week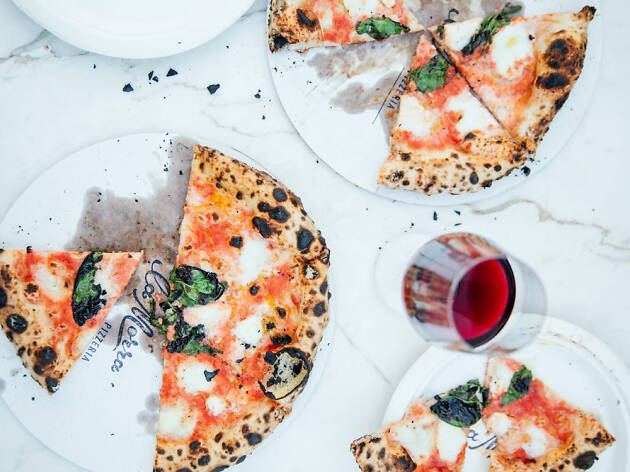 If we could write the rules of living in Los Angeles this would be our No. 1, always at the top of our list: When you live in this city, there's no excuse for boredom just because it's a weeknight. There are hundreds of things to do in Los Angeles each week, including concerts, comedy shows, happy hour deals, free museum days—and that's really only scratching the surface. Well, we don't make the rules, but we will provide you with plenty of ideas for your next free weeknight right here. Now put down that TV remote. There you go. Now get out of the house and tackle these things to do in L.A. this week.
Concerts
Music, Funk, soul and disco
The Theatre at Ace Hotel, Downtown
Gospel legend Mavis Staples has been on a roll ever since her 2010 collaboration with Wilco frontman Jeff Tweedy, You Are Not Alone. Now, to celebrate her 80th birthday, she performing with some of her incredibly talented musical collaborators, including Benjamin Booker, Dawes' Taylor and Griffin Goldsmith, Jason Isbell, Talking Heads' Jerry Harrison, Joe Henry, Lucius, M. Ward, Phoebe Bridgers, Son Little, Trombone Shorty and the War and Treaty.
As a throwback to the gasoline genrator-fueled desert parties in the early '90s, this on-the-down-low offshoot of Desert Generator is celebrating stoner rock and the desert music scene with a two-day campout. The event kicks off at Pappy & Harriet's with sets from Melvins, Fu Manchu and Brant Bjork, co-founder of seminal stoner rock band Kyuss. Then the action moves into the Mojave for a show with Black Mountain, Acid King, Mark Lanegan and more. Details are hush-hush; we just know it's somewhere near Joshua Tree.
Music, Classical and opera
The LA Phil celebrates Fluxus—an art movement in the 1960s and '70s that stressed process—with a series of performances both within the Walt Disney Concert Hall and at off-site locations. Highlights include violinist Patricia Kopatchinskaja at the Getty, Ragnar Kjartansson's staging of a twelve-hour loop of the final scene of Mozart's Marriage of Figaro at REDCAT, and a trio of pieces at the Disney Hall that include a Yoko Ono survey, a piano recital, immersive theater and crowdsourced singing.
GYG Los Angeles TTD Attractions