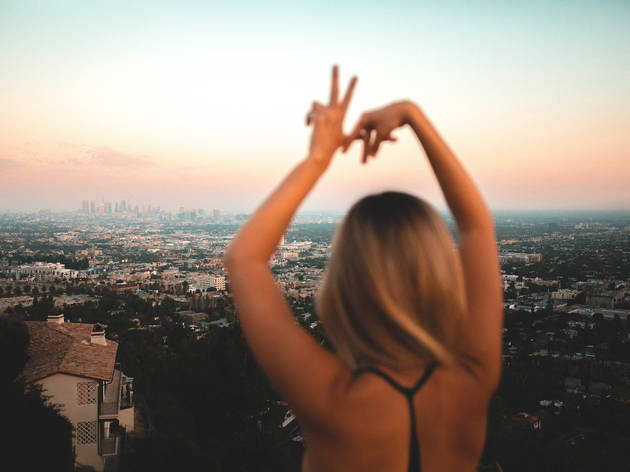 When will Los Angeles reopen and what are the latest social distancing rules?
As L.A. reopens gradually, the social distancing rules can often be confusing. We set them straight.
It's a time of cautious optimism in Los Angeles. More and more of our favorite things about the city are returning each week—but slowly. As excited as we are to have beaches and trails back, there's still a long way to go before things return to normal.
But L.A. is on a path to something that resembles the city we used to know. Figuring out where exactly we are on that path can be confusing, though (that California has a four-stage plan and L.A. a five-stage plan doesn't make matters any easier), so we thought we'd dive into what exactly going out and about town entails right now.
Looking for even more info? Check out our guide to everything open right now, what you can and can't do outside and what's still closed and canceled.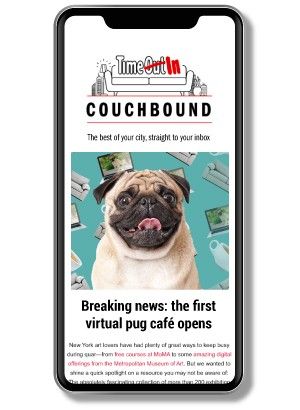 An email you'll actually love
Sign up to our Couchbound newsletter and bring the city to your sofa
Subscribe now
Los Angeles reopening FAQ
So… when will Los Angeles reopen?
Los Angeles has outlined a five-stage recovery plan, of which we're currently working our way through the second stage (California has a similar four-stage plan, but since that plan allows counties to move at different paces, we'll be referring to the L.A. one). We've already moved through some big stage-two additions, like in-store shopping and outdoor recreation, with more developments like libraries and museums to come "soon." Dine-in service may return very soon, and L.A. has set a target date of July 4 for what it's called a safe reopening.
As for the rest of the stages, they simply don't have dates yet other than "TBD." But here's what we know about each one: Tattoo shops, massage therapists, bars and nightclubs, movie theaters, bowling alleys, theme parks and schools will be included in Stage 3, while Stage 4 will see the reopening of large conventions, entertainment venues and spectator sports. And finally, Stage 5 will see life in L.A. return to normal.
Am I allowed to leave the house yet?
Yes. As its name implies—but probably doesn't make clear enough—L.A.'s "Safer at Home" order asks Angelenos to limit the time spent outside of their homes. But it doesn't mandate that we stay inside at all times: You're still allowed to partake in essential activities like grocery shopping, filling up your gas tank or just going for a walk, as well as an increasing number of non-essential ones (more on that below).
When does L.A.'s "Safer at Home" order end?
After an initial extension through mid May, L.A.'s "Safer at Home" order now has no end date (the similar statewide order is until further notice, as well). But there's no need to panic: L.A. officials say that they're committed to gradually easing restrictions over the next few months, as they've already begun to in early May.
Do I need to wear a mask?
L.A. County has required that you wear a cloth face covering (not a medical-grade mask) any time you leave your home and may encounter other people, whether at a retail businesses or while walking through a crowded area. Even if you're not around other people, you're still urged to have a face covering handy at all times. In addition, you should be maintaining at least six feet of distance between yourself and other people that aren't part of your household.
On May 9, all trails in both L.A. County and the City of Los Angeles were allowed to reopen. In all cases, you must wear a mask in the trailhead parking lot, as well as on crowded stretches of the route. You may encounter reduced parking or temporary closures, so we recommend checking the latest county trail alert.
After being closed for weeks, beaches all over L.A. County reopened on May 13—but for active recreation only. What exactly does that mean? You can surf, swim, bike, walk or run along the coastline, but you can't sit, sunbathe or picnic. Piers, boardwalks and many parking lots are still closed. And yes, like the rest of L.A., face coverings are required (except when you're in the water).
If you're connecting the dots on what you can do, you're probably thinking, well, if my friends and I both tackle the same trail or head to the park at the same time, as long as we're six feet apart and masked up, we're in the clear, right? Unfortunately, the county's public health department disagrees and currently does not recommend socializing outside of your stay-at-home group.
Can I travel outside of L.A.?
You're free to go for a drive, whether to pick up food, clear your heard or in search of some quality outdoor time . So if parks, trails and beaches are open, as are increasingly more hotels, then you might be thinking that you have most of the ingredients for a road trip. But we'll again turn to the public health guidance, which reminds Angelenos that they should be limiting trips outside of the home to essential travel—and it simply doesn't consider a vacation essential.
When will restaurants reopen in L.A.? And what about bars?
What should I do if I'm feeling sick?
If you're feeling mildly sick with a fever and cough, you need to stay home for at least 10 days since you first started experiencing symptoms, and then another three days after you've recovered. If you're concerned that you may have Covid-19, you can schedule an appointment for a free test at sites around the county (and even if you're asymptomatic, the city is offering a limited number of tests).