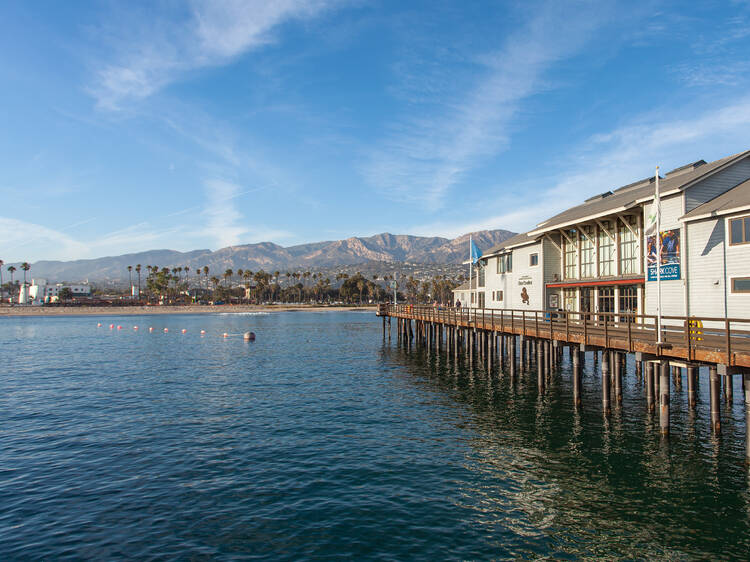 Photograph: Time Out/Michael Juliano
Santa Barbara
2hrs 40mins from Union Station
You'll hug the Central Coast on the final quarter of this easy Pacific Surfliner trip to arguably California's most scenic coastal city. Once in Santa Barbara, you'll be let off only a couple blocks from the beach and Stearns Wharf, and even closer to the southern end of State Street, the city's Spanish-Colonial shopping district. For slightly farther destinations, you can take advantage of bike rentals, bus connections and Zipcar spots, all right at the station.
The Amtrak station also puts you right next to the Funk Zone, a dense cluster of winery tasting rooms best tackled when you don't have to worry about driving home (you can sample all 28 of them for $200, though you probably shouldn't in a single day).
Both directions of the Pacific Surfliner schedule offer morning, afternoon and evening trains, though there's a slightly larger gap in deparatures between the latter two.
Round-trip Amtrak fare from $62; alternative departures available from Glendale, Burbank, Van Nuys and Northridge