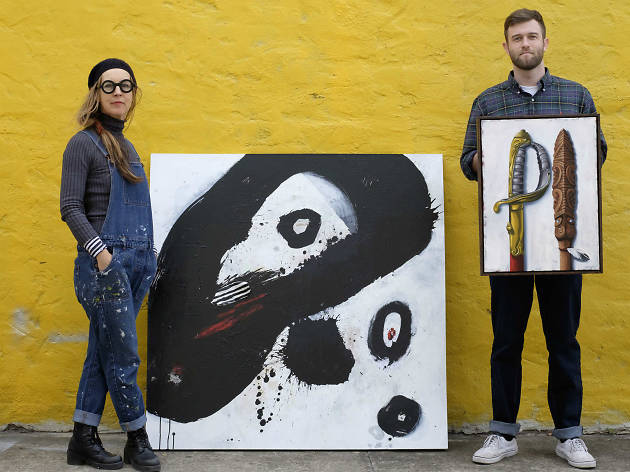 5 artists you can't miss at The Other Art Fair
Meet highly collectable artists and buy works directly from them
So you want to acquire a unique work of art for your home or office, but you don't know where to start and you don't want to blow the budget in the process.

Here's where The Other Art Fair can help. This event – held in London, Bristol, New York, Los Angeles, Sydney and now Melbourne – offers the public the chance to buy art directly from the very best emerging artistic talent, and works start at just $100.
In 2017, The Other Art Fair welcomed more than 60,000 art lovers globally, presenting handpicked artwork spanning all mediums and created by a curated selection of emerging and independent artists.
This year, the Other Art Fair returns to Melbourne during Melbourne Art Week at the Facility in Kensington. Melbournians will have the chance to purchase work directly from more than 100 emerging artists.
The Other Art Fair runs August 2-5 and admission is $0-$25. Here are five artists to keep an eye out for.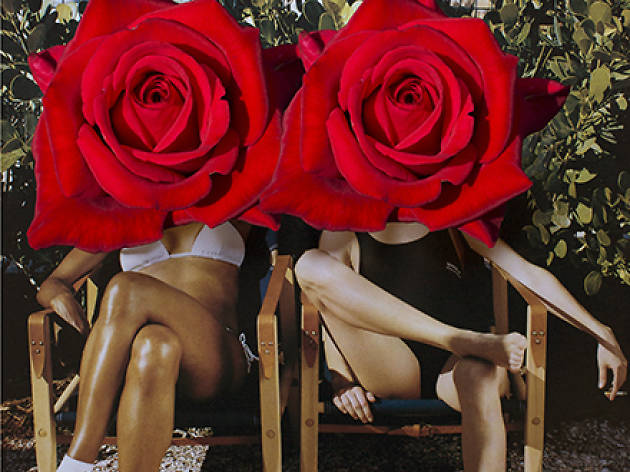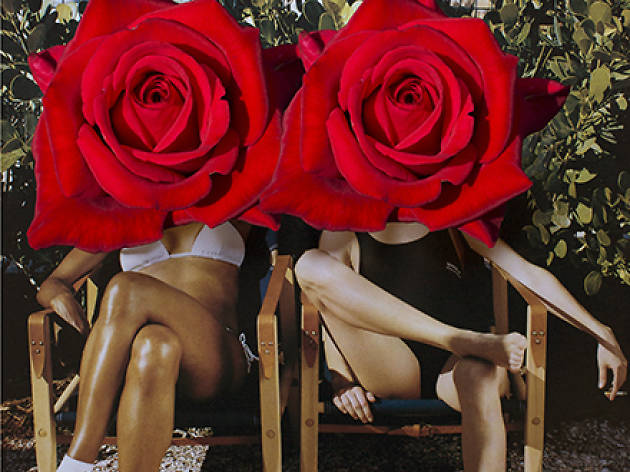 Photograph: Supplied
Femininity, sexuality, memory, fantasy, desire and luxury: the mixed-media works of Dina Broadhurst deal in all the good stuff. The Other Art Fair has invited Broadhurst to participate as guest artist, and she'll be showcasing works bringing together the worlds of fashion, advertising, art and design. Broadhurst has created a limited-edition poster exclusively for the fair with 300 hand-signed and numbered works available for purchase.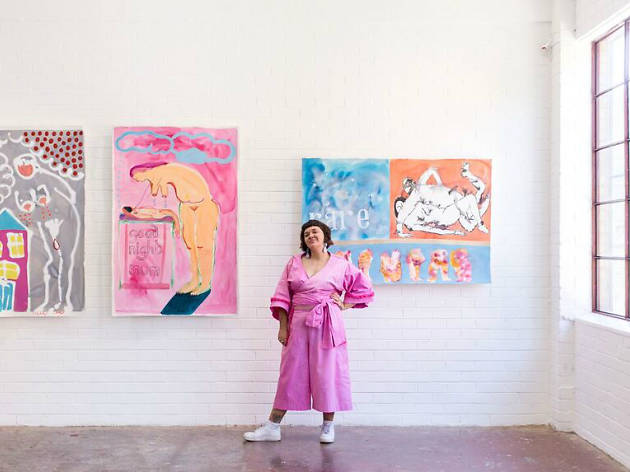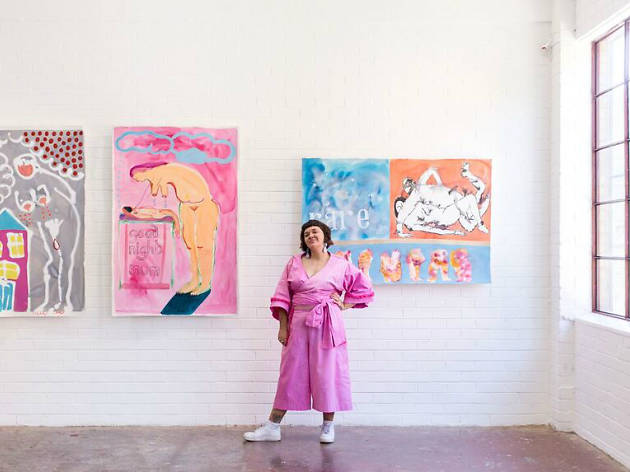 Photograph: Supplied
Frances Cannon is a painter and illustrator based in Melbourne. Her work explores themes of mental health, love and sexuality, all based on personal experience and through an intersectional feminist lens. Frances Cannon will be selling prints and original paintings at The Other Art Fair, as well as drawing visitors' portraits in her signature style.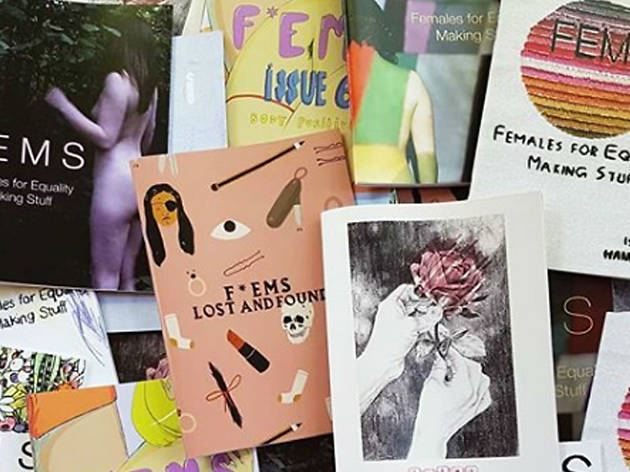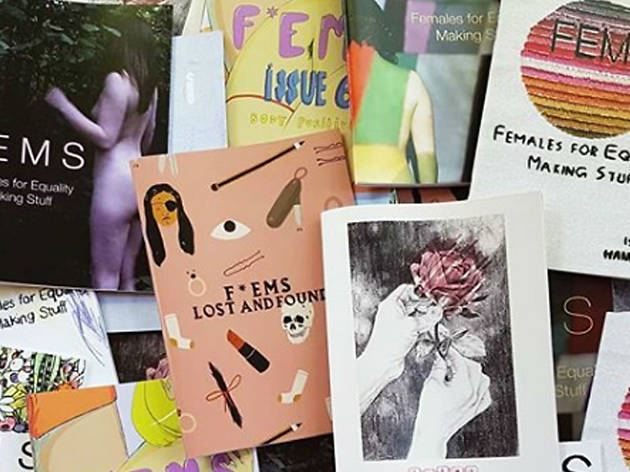 Photograph: Supplied
F*EMS (Females* for Equality Making Stuff) is a Melbourne-based art collective who self-publish a triannual zine made up of submissions from female and female-aligned people. Meet the F*EMS on site at The Other Art Fair and learn the tricks of the trade when it comes to making your very own zine.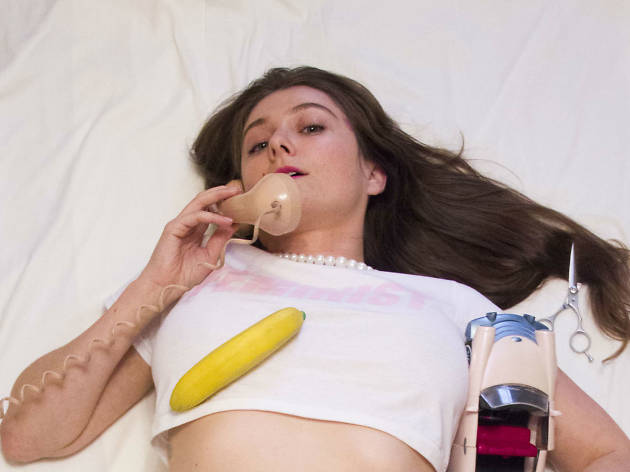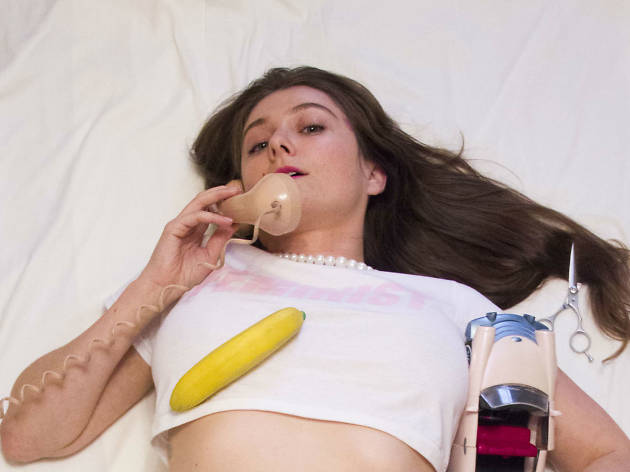 Photograph: Supplied
Banks will perform a contemporary re-enactment of Hannah Wilke's 1975 video piece 'Hello Boys'. It takes place via webcam, with the camera and the screen becoming the fish bowl through which female sexuality is viewed and measured. The work asks if camgirls displaying their bodies is empowering or a display of powerlessness.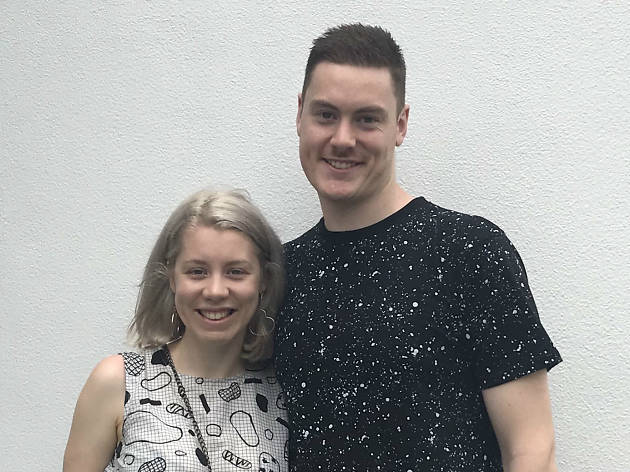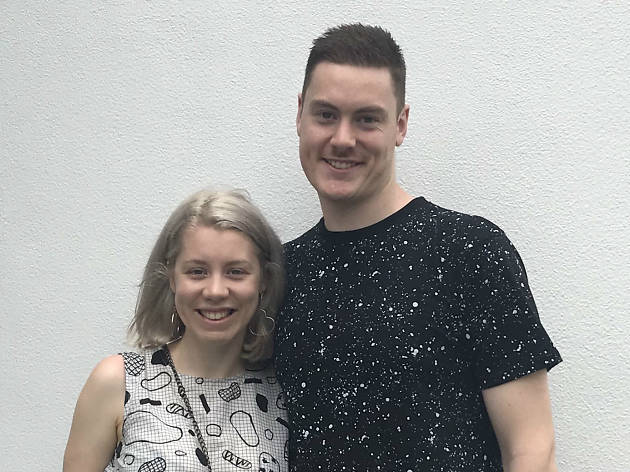 Photograph: Supplied
5. Cherie Peele & Ethan Carter
Cherie Peele is a Melbourne-based artist whose playful installations focus on patterns, tessellations and colour. Student architect Ethan Carter has a strong interest in soft sculptures and immersive environments and likes creating happy and inviting spaces. Together, Peele and Carter have created a place for visitors to relax amongst clusters of soft and colourful sculpture. Their site-specific work is located in the Saatchi Art Lounge.