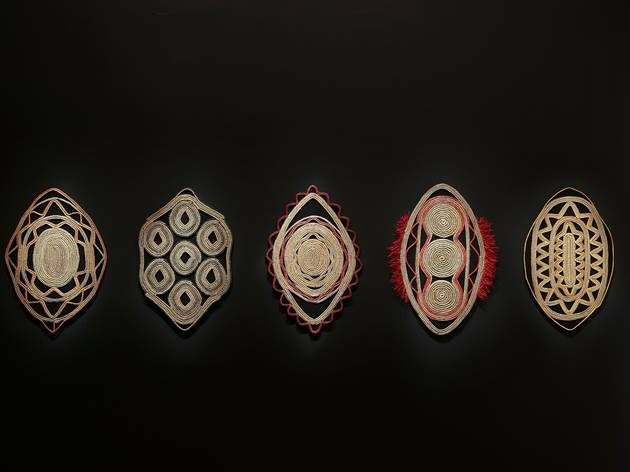 1/5
Photograph: Tom Ross/NGV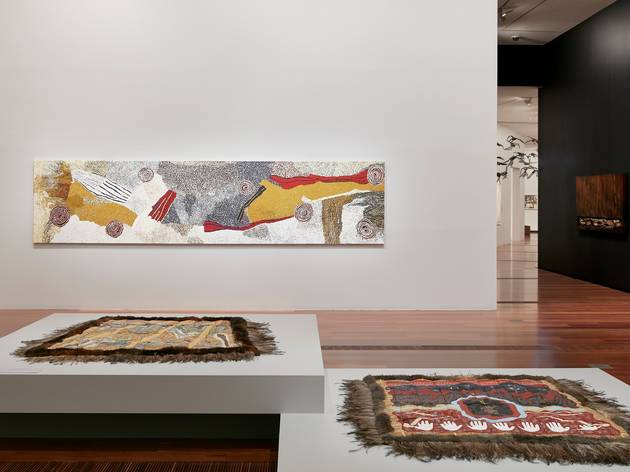 2/5
Photograph: Tom Ross/NGV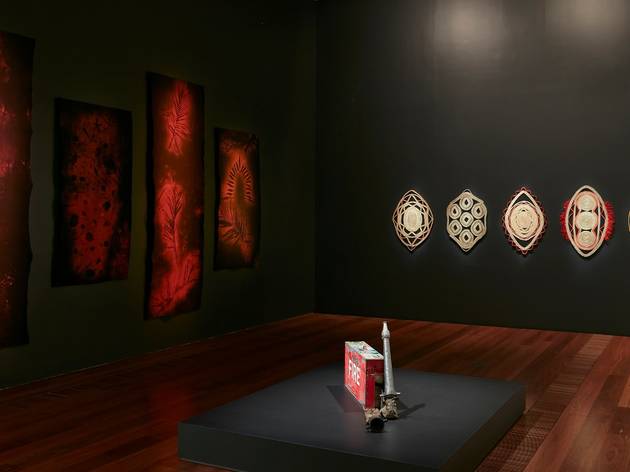 3/5
Photograph: Tom Ross/NGV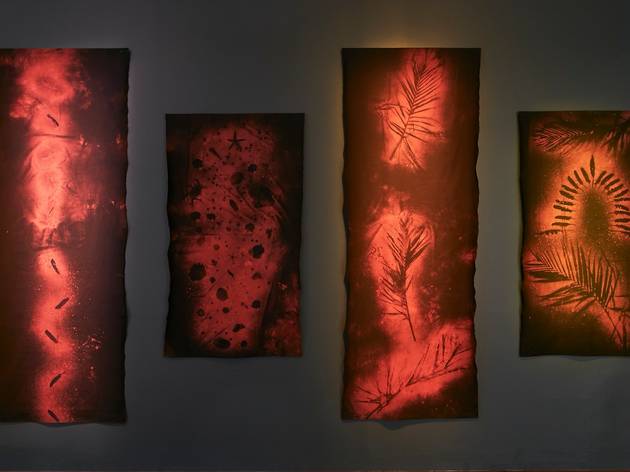 4/5
Photograph: Tom Ross/NGV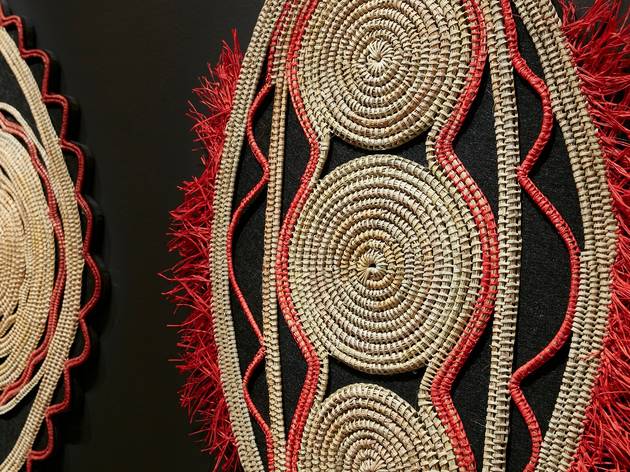 5/5
Photograph: Tom Ross/NGV
Time Out says
Discover Australia's weather through the knowledge of our First Nations artists
The weather has long been the go-to topic, especially in Melbourne (talk about four seasons in one day, am I right?). The weather is more than just small talk, however – it is intrinsically linked to the climate and the environment.
Big Weather explores Australia's weather – and specifically the knowledge, stories and perspectives on the weather as told by First Nations artists. The exhibition showcases works from Indigenous artists that are related to the weather, including representations of ancestral rain, hail and storm spirits; works exploring climate change-induced extreme weather events; and the place of animals and how they're affected by the environment and weather.
The exhibition is laid out by theme, with one room representing fire, one representing water and flooding, one representing air and wind, and so on. Curator Hannah Presley created the exhibition during last summer's devastating bushfires (remember those?), and it was originally slated to open in March 2020 as a direct response to the fires. But Presley says the themes of the show are just as relevant now.
"This conversation is actually timeless," she says. "We've all had this quiet time, and we're thinking about things a little differently. We want to feel grounded and safe, and that is part of how Indigenous people feel connected to country."
Presley wants visitors to the exhibition to think differently about the weather and about climate change, learning from the Traditional Owners of the land and their millennia of knowledge on how to best manage it.
"We literally have the oldest continuous culture here in this country, and we don't always draw on that knowledge," says Presley. "We need to look to our cultural leaders for their knowledge in land management. We can all be proud of this knowledge, this is for all of us."
More than 75 artists are represented in Big Weather, including artistic greats Albert Namatjira and Emily Kam Kngwarreye. Painting, weaving, sculpture, photography and film will feature, with a number of new works also being commissioned. Yorta Yorta artist Treahna Hamm will create a pair of possum skin cloaks with designs that reflect on climate change and cultural fire stories, while Yorta Yorta/Taungurung artist Donna Blackall has been commissioned to create woven shields referencing the environment of the Kulin Nation (the lands on which Melbourne was built). The exhibition features works from all over Australia – and therefore also weather from all over Australia.
Big Weather is open at the Ian Potter Centre until February 6, 2022.
Details
Dates And Times