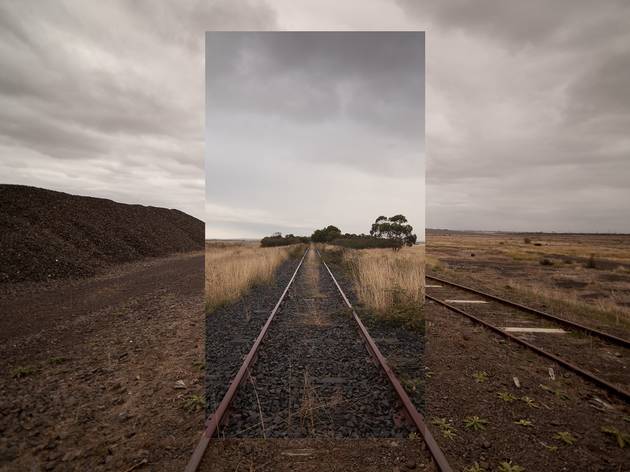 Daniel Crooks: Phantom Ride
Hitch a ride along train tracks that run through time and space in the latest installation from a leading moving image artist
Jump on board Daniel Crooks' Phantom Ride, a brand new installation by the Melbourne-based moving image artist.
The two-screen video artwork draws inspiration from the earliest use of the tracking shot in the Lumiere Brothers' Leaving Jerusalem by Railway (1896). Crooks explores the way trains have been used in cinema as an extension of the camera as he creates a seamless collage of Australian tram tracks and railways as they snake through urban and regional environments.
The name Phantom Ride references the genre of film of the same name that was popular in Britain and the United States in the early 1900s, which showed footage of cameras mounted on the front of moving vehicles.
"Phantom Ride comes out of my long-held fascination with the convergence of trains, the birth of cinema and modern ideas and representations of time," says Crooks. "I've presented it as a two-sided video; the forward facing journey on one side and the rear looking journey on the reverse. The screen becomes a meniscus of the present, separating the past and the future. For me, the never ending concatenation of railed spaces is a metaphor for our experience of time while the branching forks and parallel sidings conjure multiple worlds."
Phantom Ride is the second work to come from the Ian Potter Moving Image Commission (IPMC), a biennial program that grants a mid-career Australian artist $100,000 for the creation of new works. Crooks' work makes this the most significant moving image commission to date in Australia.
Where ACMI - Australian Centre for the Moving Image
When Feb 16-May 29
Price: Free