Gertrude Street Projection Festival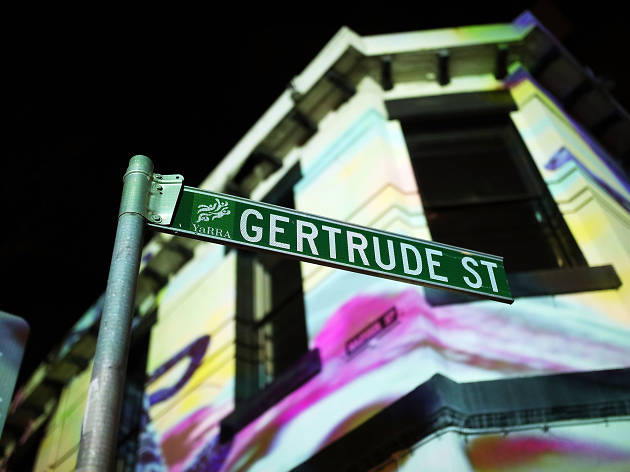 1/4
Photograph: Graham Denholm
2/4
Photograph: Jeremy Kruckel
Jarrod Burgess, Projector Bike
3/4
Photograph: Teresa Harrison
Amanda Morgan
4/4
Photograph: Bernie Phelan
Kate Geck
A projection art mini-festival coming to Fitzroy this winter
Who doesn't love seeing the city streets alight with colour and art? From July 26 to August 3, Gertrude Street Projection Festival invites you to open your mind and your imagination as it takes over Fitzroy's Atherton Gardens on Gertrude Street to put on a light display.
The mini-festival will spread throughout the housing estate and show off works from a variety of emerging projection artists and other creatives. The festival will run from 6 to 9pm and best of all, it's free.
The team is currently accepting applications for artists, curators and artistic collectives to pitch their work for presentation at GSPF 2019. Read more here.