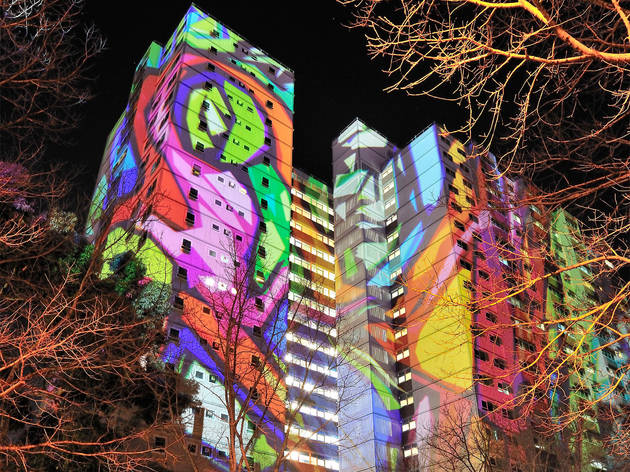 1/5
Photograph: Supplied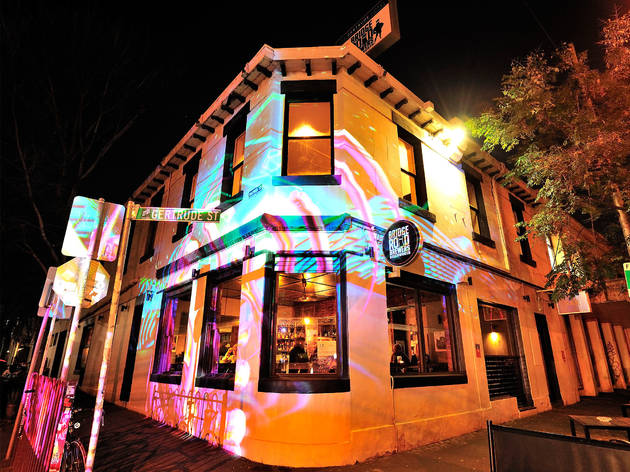 2/5
Photograph: Supplied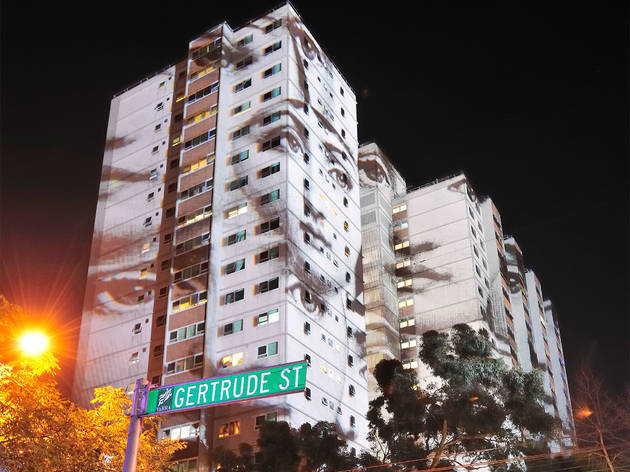 3/5
Photograph: Supplied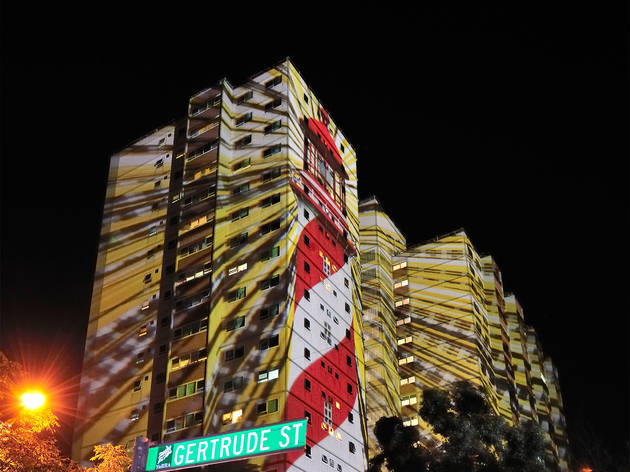 4/5
Photograph: Supplied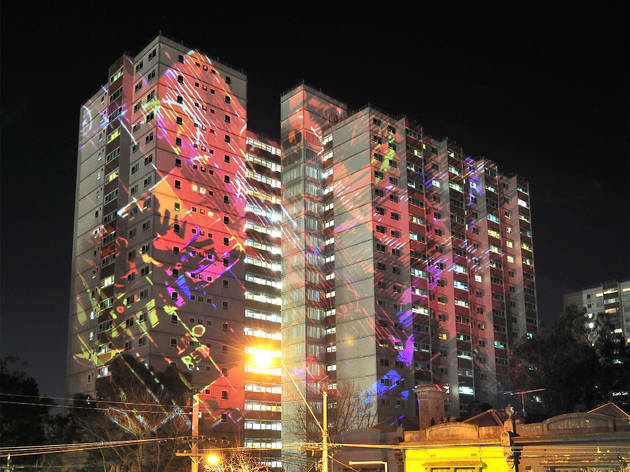 5/5
Photograph: Supplied
You've never seen Fitzroy like this
Nicky Pastore's first brush with the Gertrude Street Projection Festival was as part of an artist collective, unleashing what she calls "guerrilla projections" (sanctioned by the organisers) around the streets of Fitzroy from a car battery. In the eight years the GSPF has been running, Pastore has seen it evolve from a niche outdoor exhibition to a major ten-day event on Melbourne's art calendar. "More and more people are understanding what projection art is, especially with White Night and Vivid," she says. Increasingly, artists are venturing into digital practice, and taking advantage of fast-evolving technology to make projection art richer and better able to interact with its surroundings.
As festival director for the second year running, Pastore has curated a program that connects audiences with their surroundings in highly unusual ways. In 'Wheel of Fate' by Uprising Youth Theatre, (6pm. Free. Jul 23-24) visitors can choose their own adventure, led by mobile LED technology through the streets of Fitzroy. Over at the Atherton Gardens precinct inside the community housing estate, live drawings by local artists will be projected onto the towers of the buildings. As usual, the festival hub will be The Catfish, which will play host to live performances and projection pieces; see the website for the full line-up.
As you walk from Gertrude down into Langridge Street, take your time to explore every laneway, side street and building; anything is possible in this living, ever-changing outdoor gallery.