Gertrude Street Projection Festival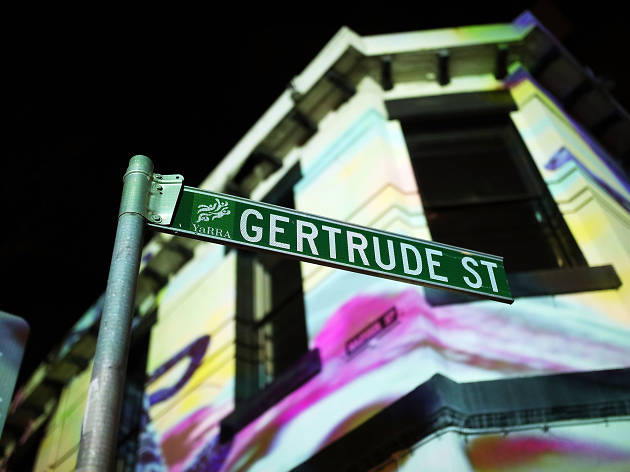 1/4
2/4
Jarrod Burgess, Projector Bike
3/4
Amanda Morgan
4/4
Kate Geck
A projection art mini-festival coming to Fitzroy this September
Who doesn't love seeing the city streets alight with colour and art? On September 21 and 22, Getrude Street Projection Festival Mini invites you to open your mind and your imagination as it takes over Fitzroy's Atherton Gardens on Gertrude Street to put on a light display.
The mini-festival will spread throughout the housing estate and show off works from a variety of emerging projection artists and other creatives. Kate Geck, who is known for her amazing kaleidoscopic projections, will be the featured artist this year. One of the highlights from her show is a moving image piece projected onto the Atherton Towers façade.
Guests are also invited to explore the beautiful and interactive artworks around the building. On Friday you can even enjoy music from DJs Vinyl Vixens Jnr and Rising High's Ror and HendriX.
The festival will run from 6pm to 9pm and best of all, it's free.