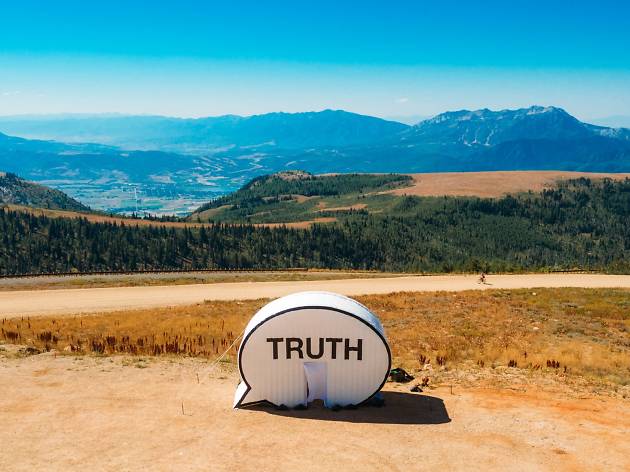 Time Out says
Can you handle the truth?
What is truth? It's one of life's thorniest questions, difficult to define and even harder to hold onto in this era of fake news and truthiness. A group of artists has come together to have a go at answering it – or rather, they want you to have a go at it.
They are erecting a 'Truth Booth', a giant speech bubble filled with video recording equipment, throughout Stonnington. Punters are invited to enter the booth, take a seat in front of the camera and begin to speak about the topic "The truth is..." The responses will be edited together into an exhibition to be shown at Chapel Off Chapel between September 26 and September 29.
The project debuted in Ireland and has travelled the world, including to Charlottesville and Afghanistan (pictured above).
Details