Introducing Unfinished Business: Perspectives on art and feminism
ACCA's new exhibition shows that feminism has come a long way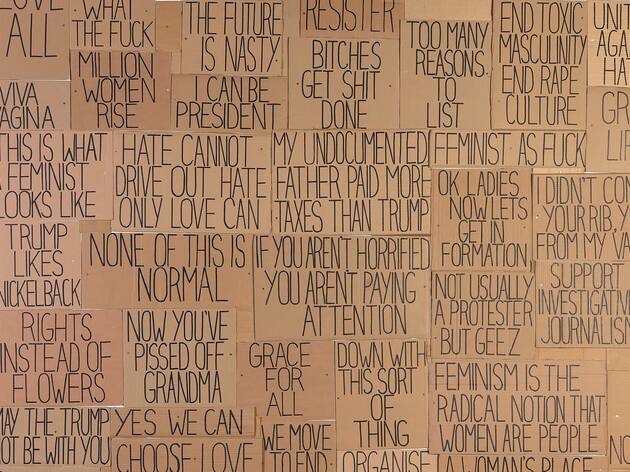 For years feminists have worked tirelessly towards full equality between the sexes. The fight is far from over, and a new major summer exhibition at the Australian Centre for Contemporary Art is shining a light on the ever-growing movement.
Unfinished Business: Perspectives on art and feminism might be only a snapshot of the increasingly large and diverse feminist art movement, but by and large it's a snapshot with scope. More than 75 artists are taking part in the exhibition which has been curated by an expert team of art researchers, curators and academics alongside the ACCA team.
No matter your feminist artistic persuasion, Unfinished Business covers it. Works in the show stretch from the 1970s days of Roe v. Wade all the way up to today's fourth wave feminists. In addition to feminist paintings, films and photography the exhibition is also running a series of performances, public talks and workshops to extend the feminist messages of Unfinished Business past the gallery's four walls.
You'll want to spend a hearty chunk of time in front of Sarah Goffman's 'I am with you' to read all the cardboard signs from the Washington Women's March. It's lo-fi but it's effective. If you prefer your feminist art literal, Natalie Thomas's performance piece 'Man Cleaning Up' is exactly what it says it is – a man cleaning up. See it performed at the opening and other events throughout the exhibition's duration.
Unfinished Business: Perspectives on art and feminism opens on December 15 and runs until March 25 at ACCA. Entry is free.