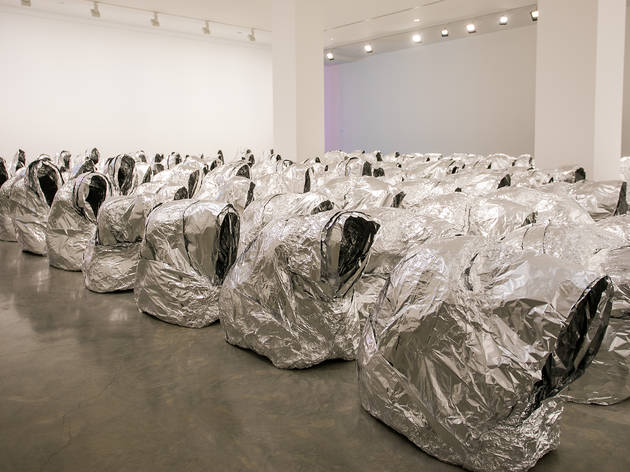 1/7
Photograph: Anna Kucera
'Ghost', 2007/2017
2/7
Photograph: Jacquie Manning
Kader Attia 'J'Accuse', 2016, installation view at MCA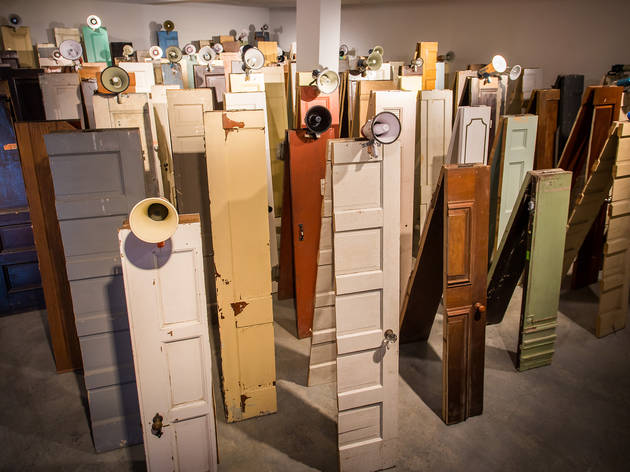 3/7
Photograph: Anna Kucera
'Asesinos! Asesinos!', 2014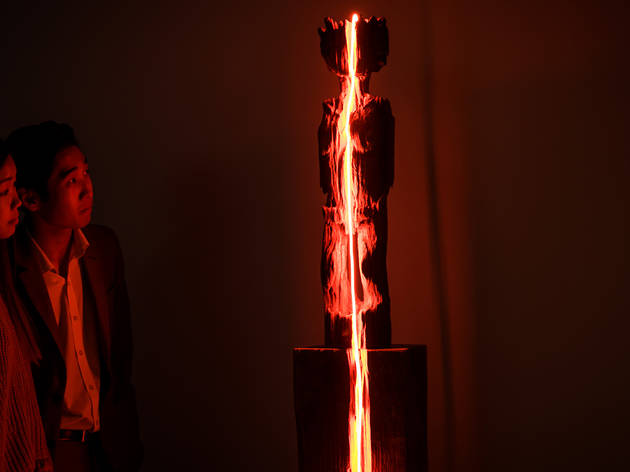 4/7
Photograph: Anna Kucera
Kader Attia 'Untitled', 2016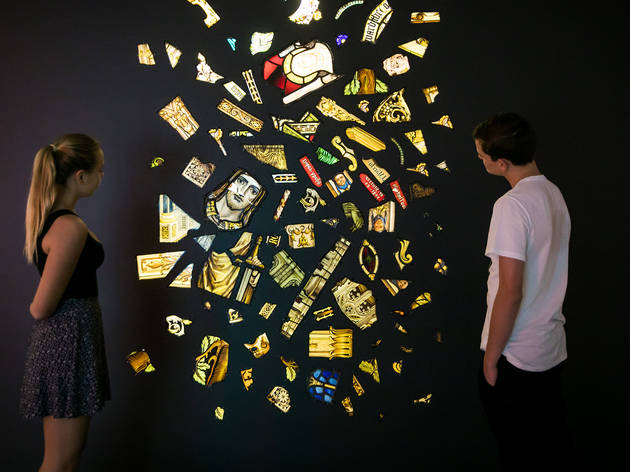 5/7
Photograph: Anna Kucera
Kader Attia 'Untitled', 2014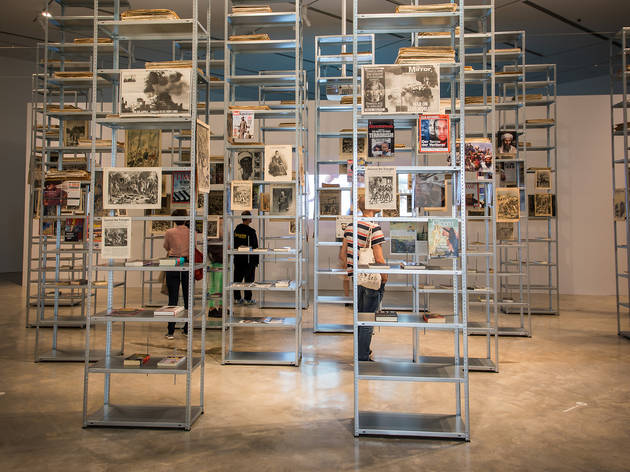 6/7
Photograph: Anna Kucera
'The Culture of Fear: An Invention of Evil', 2013
7/7
Photograph: Jacquie Manning
Kader Attia 'Untitled', 2014
This survey of the French-Algerian artist's video, sculpture, and installation work explores the relationship between Europe and the non-Western world
French-Algerian artist Kader Attia spent the early part of his career directly working with communities in and from Africa affected by colonisation and its aftermath. It's no wonder then that he creates installation works that explore cultural exchange and the relationship between the west and the wider world, on exhibit now at ACCA.
This survey, curated by Rachel Kent (of Sydney's Museum of Contemporary Art), features sculptural installations and video works.
Key works include, Ghost comprising an installation of hollow aluminum-foil casts of seated Muslim women in prayer; and Asesinos! Asesinos! an installation of over 100 doors reconfigured in a vast, upright formation, recalling bodies that surge forward like a crowd in protest – a sensation enhanced by the work's title ('Murderers! Murderers!') and the megaphones that they carry. Attia's installation The Construction of Fear: A Culture of Evil extends the theme of injury and response through interlocking steel shelves that suggest an archive or library exploring depictions of European encounters with a non-Western, uncivilized 'other'.