Keith Haring | Jean-Michel Basquiat: Crossing Lines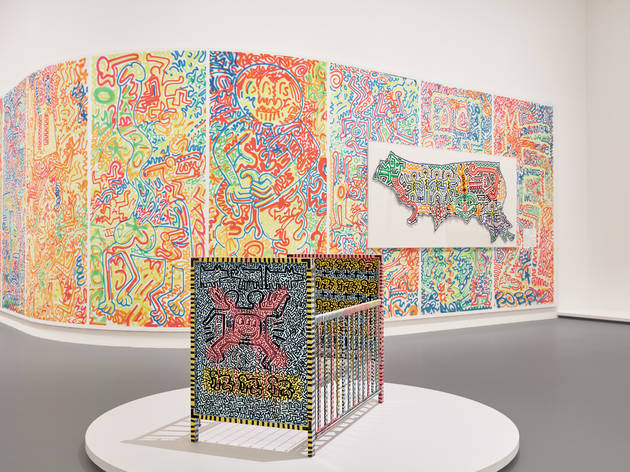 1/12
Photograph: NGV/Tom Ross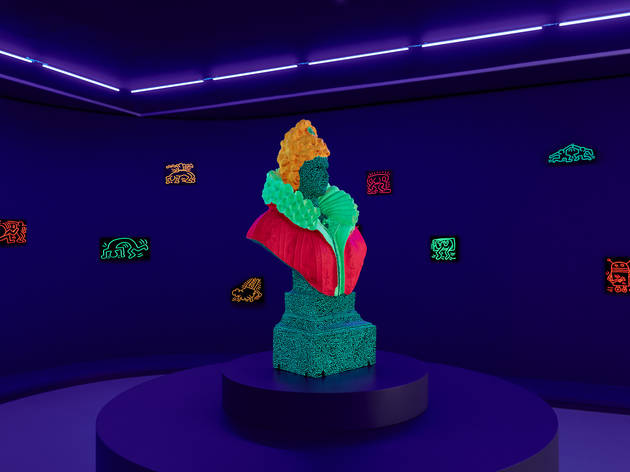 2/12
Photograph: NGV/Tom Ross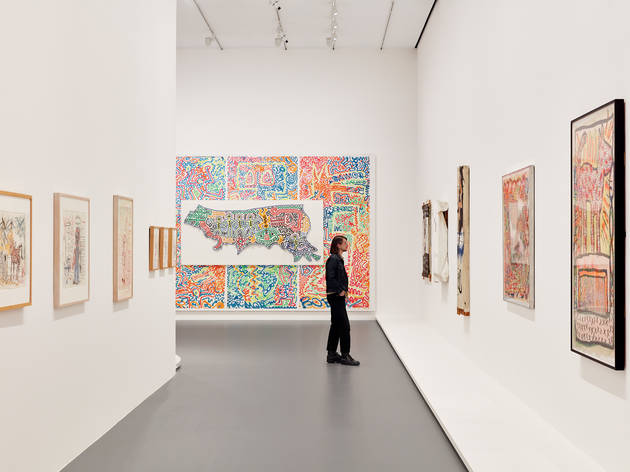 3/12
Photograph: NGV/Tom Ross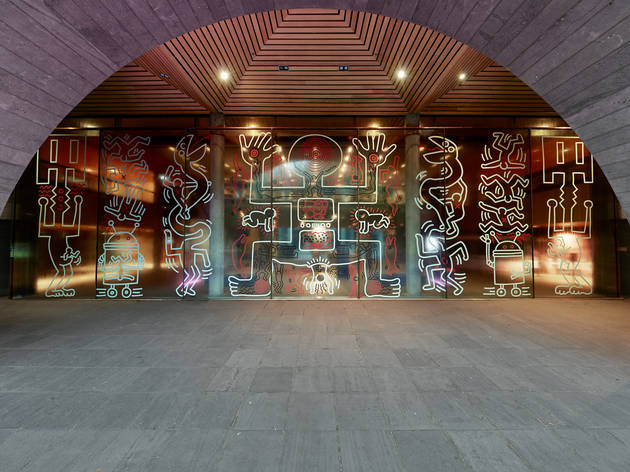 4/12
Photograph: NGV/Tom Ross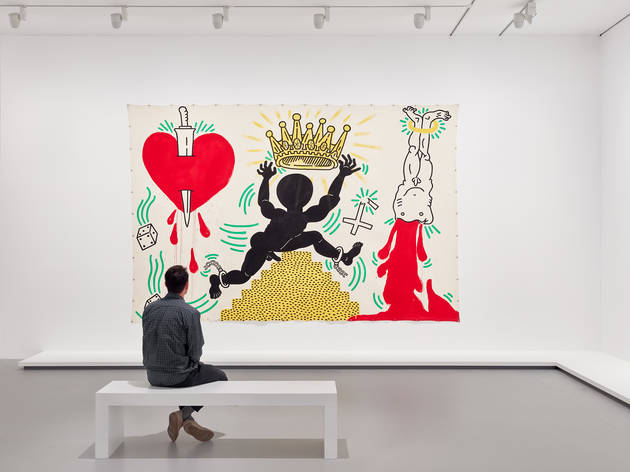 5/12
Photograph: NGV/Tom Ross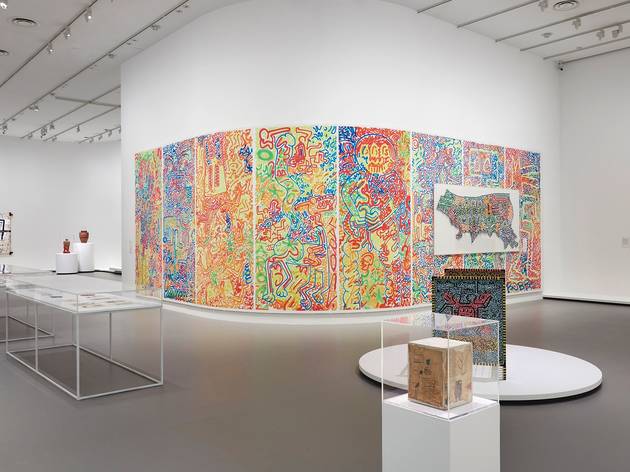 6/12
Photograph: NGV/Tom Ross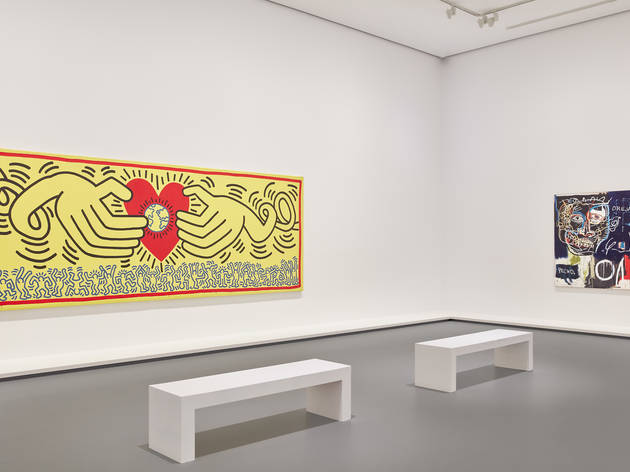 7/12
Photograph: NGV/Sean Fennessy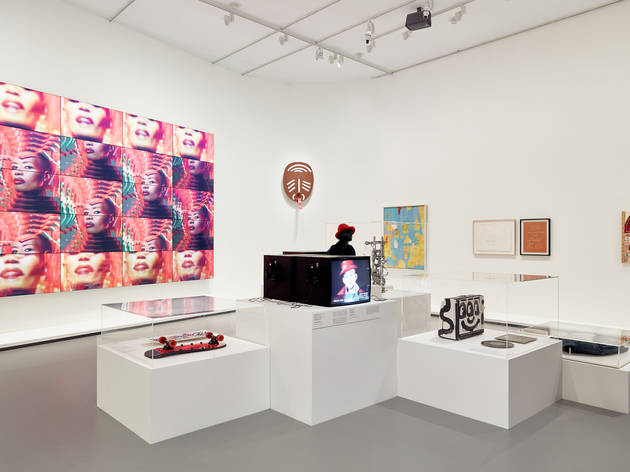 8/12
Photograph: NGV/Tom Ross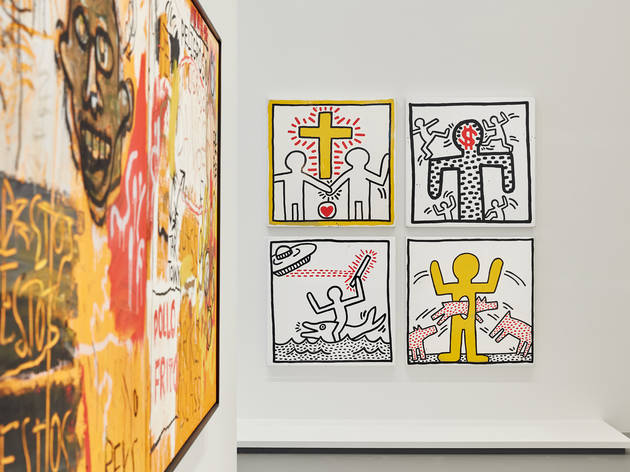 9/12
Photograph: NGV/Tom Ross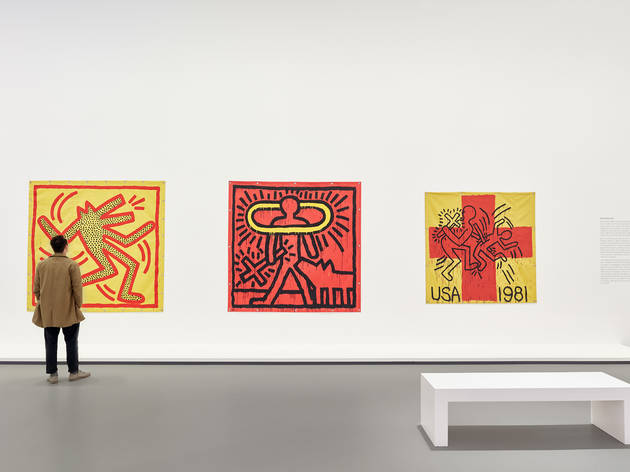 10/12
Photograph: NGV/Tom Ross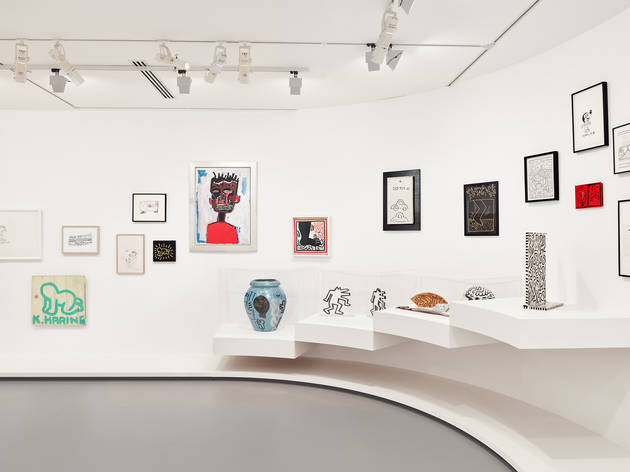 11/12
Photograph: NGV/Tom Ross
12/12
Photograph: NGV/Tom Ross
Time Out says
New York's 1980s art world heavyweights are brought together for this NGV blockbuster
After the success of a joint exhibition of work by Andy Warhol and Ai Weiwei in 2016, the NGV is bringing together another pair of art legends for its 2019/20 summer blockbuster. Who doesn't love a two-for-one deal?
Keith Haring and Jean-Michel Basquiat's careers burned bright and fast in the 1980s, rocking the New York art establishment. Both are known for the huge impression they made with their street art, and both died young: Basquiat from a heroin overdose in 1988 at just 27, and Haring from an AIDS-related illness in 1990 at 31.
The exhibition features more than 300 of their works presented side-by-side, ranging from paintings to sculptures and, of course, public works. Both artists made work with strong social and political messages, particularly about racism and the AIDS crisis, and each had his own distinctive visual style, which will be central to this exhibition. Expect to see plenty of Haring's dancing figures (which Melburnians should be familiar with given that they feature in a mural he painted in Collingwood in 1984) and Basquiat's crown and head motif.
In fact, one of the key works in the exhibition is Basquiat's 'Untitled (1982)', which features a distressing but brightly colourful image of a black skull. The painting sold for $110 million in 2017, making it the most expensive American painting ever.
The exhibition features Basquiat and Haring's collaborations with each other, as well as work with Andy Warhol, Grace Jones and Madonna.
It's all being pulled together by guest curator Dieter Buchhart, an art historian and an expert in both artists. He's bringing exploring the connections between the artists' lives and work, as well as exploring the impact of their careers throughout the 1980s and into the '90s.
Details