Mikala Dwyer: Earthcraft 2020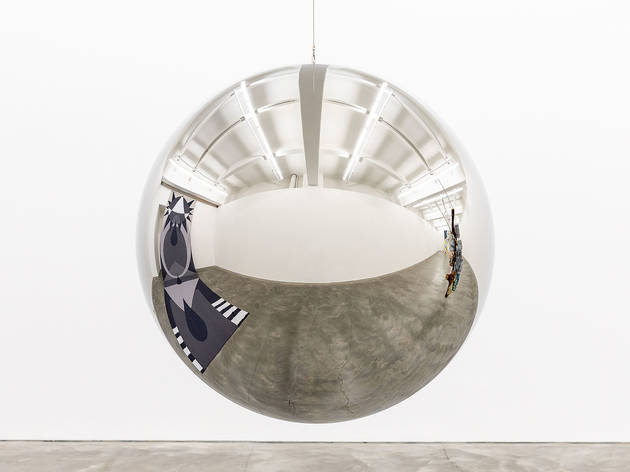 1/8
Photograph: Supplied / Andrew Curtis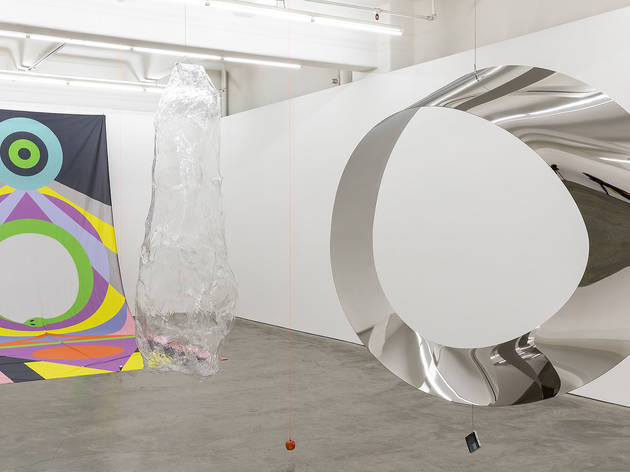 2/8
Photograph: Supplied / Andrew Curtis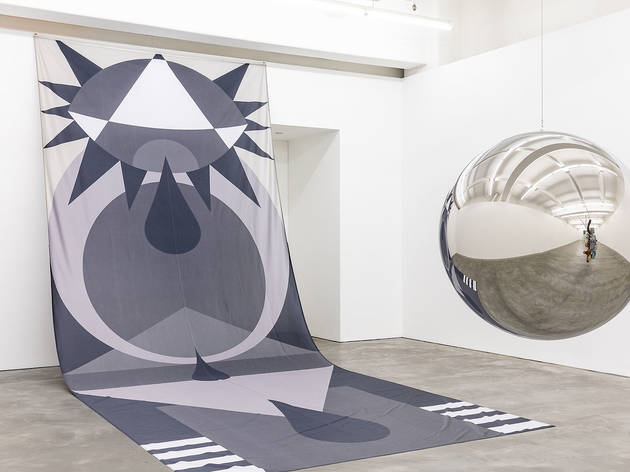 3/8
Photograph: Supplied / Andrew Curtis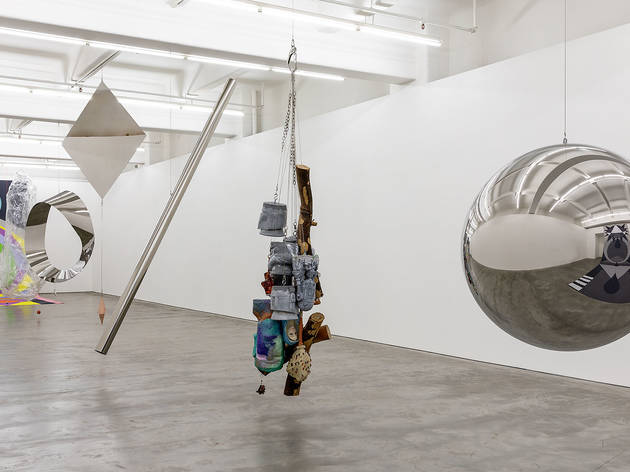 4/8
Photograph: Supplied / Andrew Curtis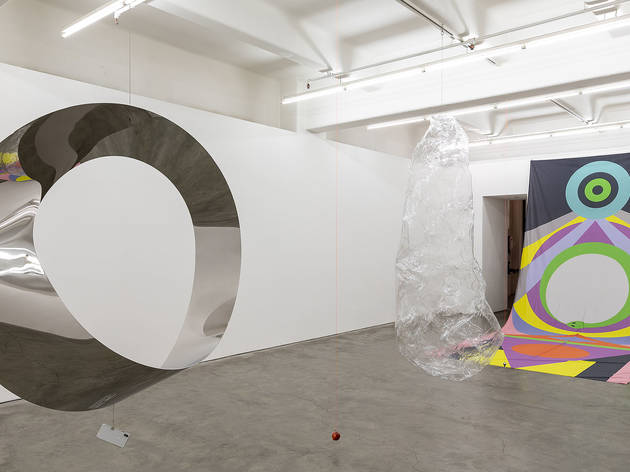 5/8
Photograph: Supplied / Andrew Curtis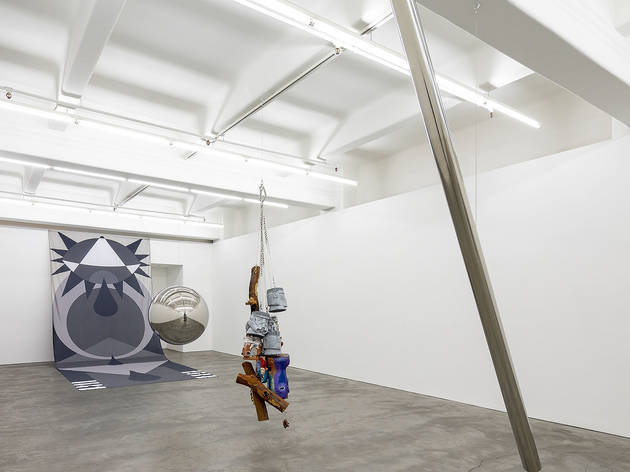 6/8
Photograph: Supplied / Andrew Curtis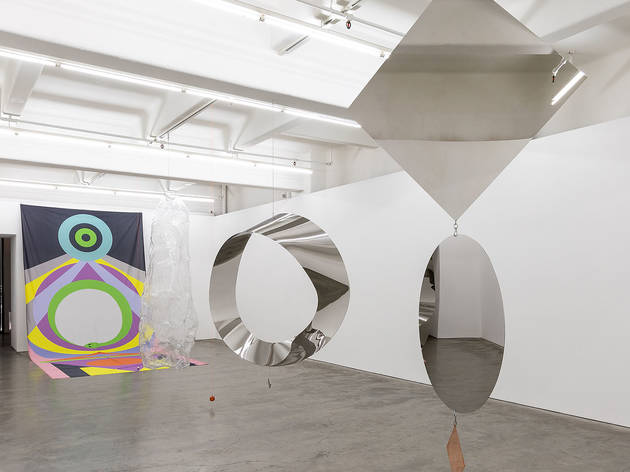 7/8
Photograph: Supplied / Andrew Curtis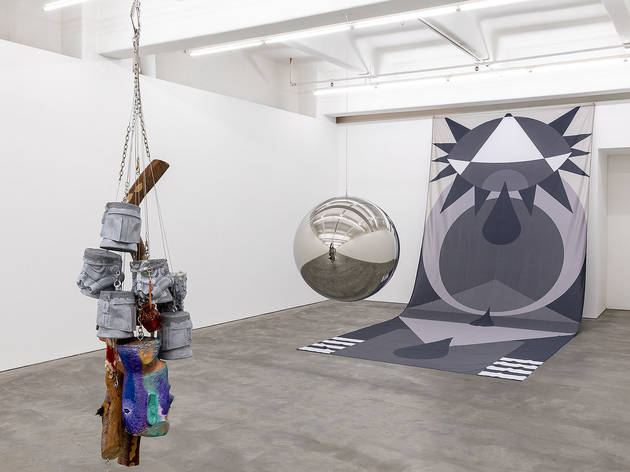 8/8
Photograph: Supplied / Andrew Curtis
Time Out says
Mikala Dwyer explores her ideal vision for this year in an exhibition filled with futuristic mysticism
Mikala Dwyer has been fiddling around with unearthly forces for her latest Melbourne exhibition, Earthcraft 2020. Within the walls of Anna Schwartz Gallery, Dwyer has installed ten separate works that explore a utopian, if occult, version of 2020.
As a whole, the exhibition feels futuristically witchy, as if you've stumbled into a coven run by Apple. Geometric forms and motifs (a staple for Dwyer) are threaded throughout the exhibition and connect back to the Earthcraft title (which is inspired by the old English word "eorõcræft", meaning geometry).
Dwyer's giant silver orb 'Sphere' immediately sucks in eyes with its gleaming surface that make it less mirrorball and more otherworldly portal. Bookending Earthcraft are two hanging banners emblazoned with geometric patterns typical to Dwyer, and sure to baffle archaeologists after the fall of civilization.
The futuristic mysticism continues in 'Collapsed Line', a collection of suspended, helmeted heads formed into a outerspace devil's nest. Dwyer has seemingly even decided to take on Maurizio Cattelan's infamous $120,000 banana with 'Fall', which features an apple hanging from a string.

Earthcraft 2020 is at Anna Schwartz Gallery from February 8 to March 14.
Details