NGV Floral Arranging Series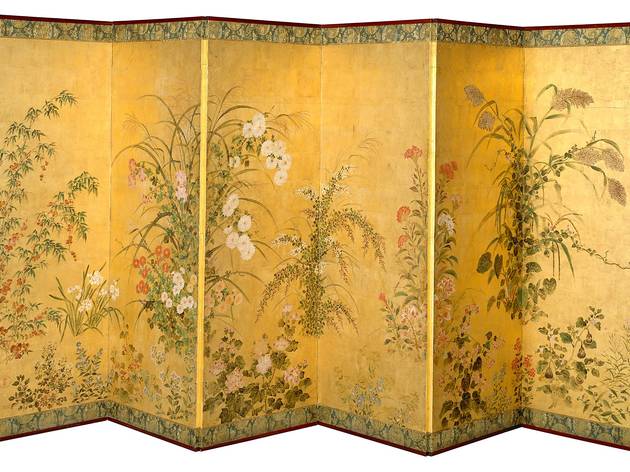 Time Out says
The gallery is launching online flower arranging classes inspired by its favourite floral artworks
Remember earlier this year when shuttered museums and galleries began sending each other flower artworks as a sign of camaraderie (and to highlight their collections)? The NGV has taken the idea one step further and is launching actual flower arranging classes based off some of the most beautiful floral artworks in its collection.
The Floral Arranging Series will show audiences how to recreate different flower arrangements at home, while also sharing the stories behind some of the gallery's most important flower-featuring works. It's like a wine and cheese pairing, but flowers and paintings instead – it makes sense, just go with it.
The gallery has partnered with Fitzroy florist Flowers Vasette for the series, which launches Friday, June 12. Episode one will focus on ikebana – a traditional Japanese style of flower arranging – as well as on 17th-century Japanese folding screen work 'Flowering plants of the four seasons'.
The next episode on June 19 will explore two Australian works – Trevor Nickolls 'Venetian Still Life' and Margaret Preston's 'Flannel flowers' – while also showing you how to make two native Australian flower arrangements inspired by both paintings.
For the final episode on June 26, the NGV will be joined by artist Rosslynd Piggott to explore her work 'Unfolding flower-cloud space no. 2'. The ethereal, cinematic-scale painting (it's more than three metres wide and nearly two metres tall) draws inspiration from cherry blossoms, and Piggott, along with Flowers Vasette florist Hokuto Takase, will create arrangements based on the work.
Each episode is free to watch and is available from 2pm on the relevant date through the NGV Channel.
Details