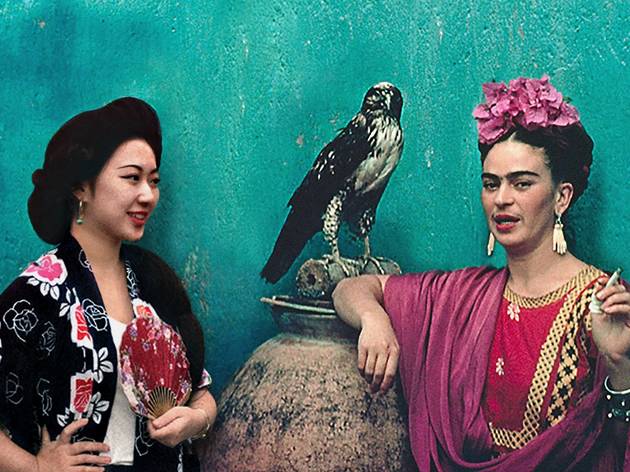 Time Out says
Australia's largest ever photography event is coming (belatedly) to Victoria
Photo 2020 – which was set to be the largest and most significant photography event in Australia – was just about to really get started when a certain something put the whole world on pause. However, the huge event was rescheduled, not cancelled, and will re-emerge as Photo 2021 from February 18 to March 7, 2021.
Photo 2021 brings together free exhibitions and a massive public program to Melbourne and cities across Victoria. Works in the inaugural event are based around the central theme of 'the truth' and features photographers from around the world. More than 40 galleries and cultural institutions are hosting exhibitions, including the NGV, Koorie Heritage Trust and Geelong Gallery.
A large portion of the event will be prudently held outdoors, turning public spaces across Melbourne into al fresco galleries. Works will appear on billboards and as installations in several high traffic locations, such as Fed Square, State Library of Victoria, the Melbourne Royal Botanic Gardens and Argyle Square in Carlton. Notably, the entirety of hoarding surrounding the Metro Tunnel sites will be used to host works during the festival, totally 500 metres worth of art.
Some 120 artists have signed up to exhibit during the mass photography festival, and punters can expect new commissions from the likes of Brook Andrew, Hayley Millar-Baker, Atong Atem, Patrick Waterhouse, Hoda Afshar and Yvonne Todd. Until the program officially launches in February, there will be a number of lead up exhibitions to get punters excited (including Destiny at the Ian Potter Centre).
Details
Dates And Times