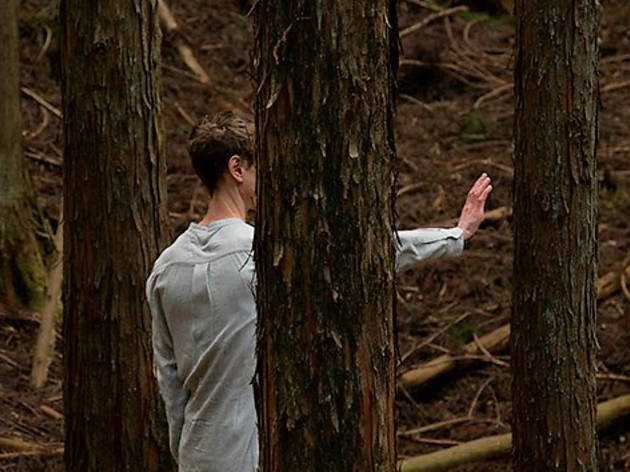 Time Out says
Tarrawarra asks us to take life slowly for its 2021 biennial
In a society that glorifies always being on, TarraWarra Museum of Art has chosen to amplify the opposite. For its 2021 biennial, the gallery presents Slow Moving Waters: an exhibition exploring slowness, deceleration, drift and the elasticity of time.
From March 27, TarraWarra will exhibit works from 24 Australian artists that examine the slow road through life – whether that be through concept, medium or political statement. Artists featured in Slow Moving Waters include Jeremy Bakker, Lucy Bleach, Lauren Brincat, Louisa Bufardeci, Sundari Carmody, Christian Capurro, Jacobus Capone, Megan Cope, Caitlin Franzmann, Robert Andrew, Michaela Gleave, Jonathan Jones with Aunty Joy Murphy Wandin AO, and Noŋgirrŋa Marawili, to name a few.
In addition to being inspired by slowness, the biennial is also moulded by Melbourne's arterial Yarra River and its winding watercourse. Guest curator for Slow Moving Waters, Nina Miall, says: "The TarraWarra Biennial 2021 reflects on the socio-political conditions that have made slowness an increasingly urgent imperative, carving out a space to explore its potential as both a passive and active course for claiming different forms of agency."
Slow Moving Waters presents works that explore the scale of time, as well as works that illustrate labour (and therefore, time). Key works include Quandamooka artist Megan Cope's live painting installation (featuring melting ice sculptures), Louisa Bufardeci's sediment needlepoints and Robert Andrews's kinetic sculpture that transcribes an Indigenous language word repeatedly in cursive.
The biennial has been in the works for two years – it just so happens to open shortly after a period in which the entire world has had to reassess its relationship with time. In addition to the exhibition, Slow Moving Waters will also feature online and in-person events. The exhibition features extended opening hours for the opening weekend (Mar 27-28), with the gallery open until 7pm.
Details
Dates And Times