Viktor&Rolf: Fashion Artists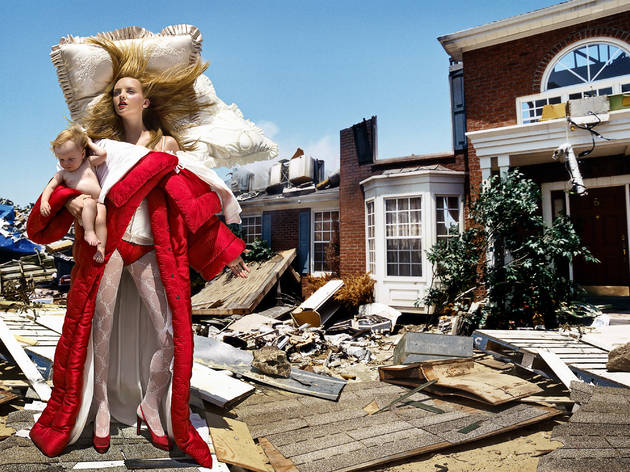 1/6
Photograph: David LaChapelle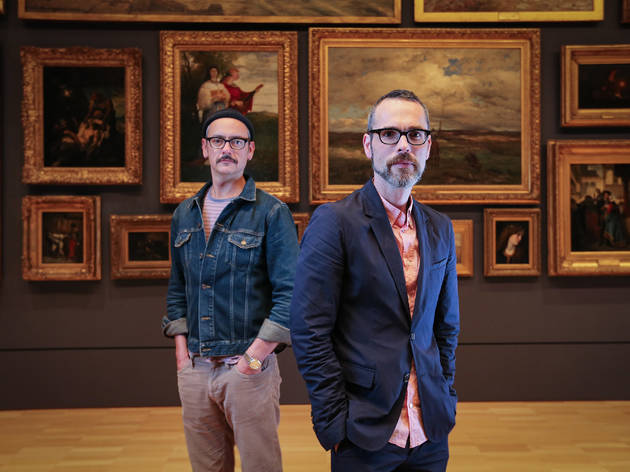 2/6
Photograph: Wayne Taylor
Rolf Snoeren and Viktor Horsting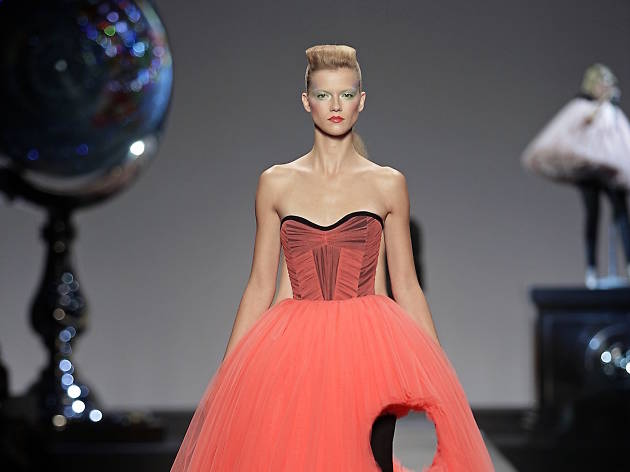 3/6
Photograph: Team Peter Stigter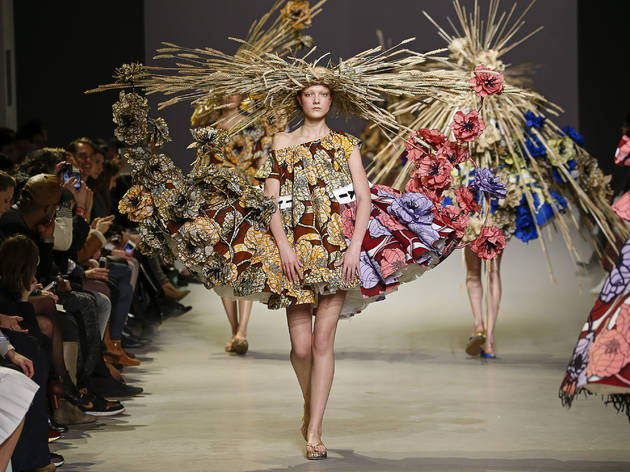 4/6
Photograph: Team Peter Stigter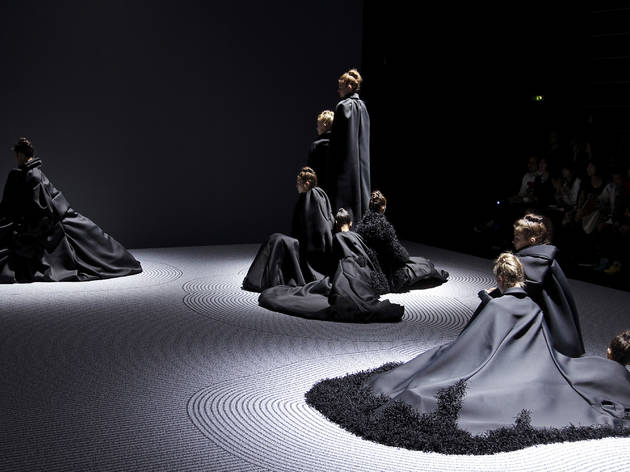 5/6
Photograph: Team Peter Stigter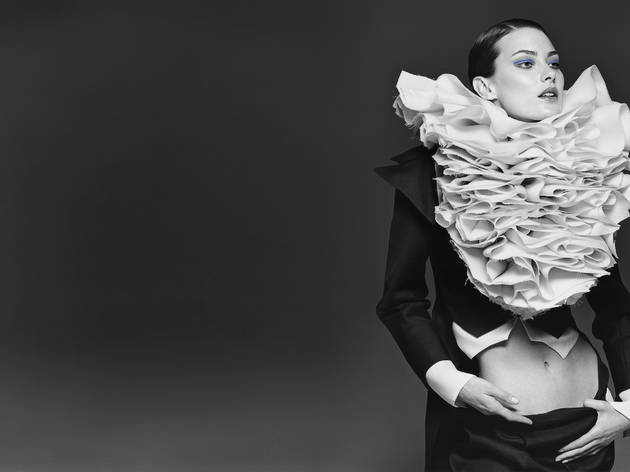 6/6
Photograph: Inez and Vinoodh
Landmark works by the Dutch fashion masters fill the NGV this spring
Last time we spoke to curator Thierry-Maxime Loriot, he was busy getting ready for the blockbuster The Fashion World of Jean Paul Gaultier exhibition. Back then, he was a relative unknown in curatorial circles who put together what ended up being the most visited fashion exhibition in history which toured for five years and attracted over two million visitors. Today, he's gearing up for his second major fashion, a presentation of the avant-garde creations by Dutch designers Viktor Horsting and Rolf Snoeren of international fashion house Viktor&Rolf.
"It's important for me to work with artists who have a different vision of beauty and craftsmanship. I like the rebels, I'm not interested in classicism," Loriot says. "Viktor and Rolf aren't just designers, they are fashion artists; they just express their ideas with textiles."
One of their best-known statements were the tulle ball gowns from the spring 2010 ready-to-wear collection, which looked like someone had hacked away at them with a samurai sword. "This collection came out of the global recession when everyone, including the fashion industry, were feeling the pinch of the credit crunch," Loriot explains. Horsting and Snoeren's reaction to the economic cut backs were to literally cut into the solid mass of ruffles.
Unlike many contemporary fashion names, Horsting and Snoeren's came out of design school in the Netherlands as opposed to London's Central Saint Martins or Parsons in New York. "They're the punks of the fashion industry: they work without historical references from past trends, they don't dress celebrities at the red carpet, and they often work backwards from the show concept before they develop the collection."
Viktor&Rolf: Fashion Artists will feature 35 haute couture pieces from the designers' twenty-year career and replicas of antique dolls dressed in the designers' most iconic looks.
Viktor&Rolf for beginners
1. Think fashion isn't art? Think again. In response to the tired question of whether fashion can ever be part of the art world, Viktor&Rolf brought out the Wearable Art haute couture collection in fall 2015. Model walked the runway (set in a gallery, no less) kitted out in dresses and capes hemmed with hinged frames that could be taken off and displayed as artworks.
2. Viktor Horsting and Rolf Snoeren met when they studied fashion at the Arnhem Academy of Art and Design in the Netherlands. Both designers have had a connection to art, putting on their first fashion shows as Viktor&Rolf in contemporary art galleries.
3. The Viktor&Rolf: Fashion exhibition came into being almost by chance, when curator Thierry Maxime-Loriot was introduced to Horsting and Snoeren in a Paris restaurant. In a world where fast fashion is the norm, the designers wanted to show their couture work and their artistry to the general public.
4. Viktor&Rolf hasn't always shied away from the high street. Their first ready-to-wear collection launched in 2000, and they collaborated with H&M in 2006. They did, however, halt their ready-to-wear arm in 2015 to focus on their haute couture and fragrance lines.
5. The old becomes the new at Viktor&Rolf's haute couture Autumn/Winter 2016 collection, which pays homage to past collections as pieces were created using torn up fabrics and garments from previous seasons.