Auburn Kids Sunday Funday
Free face painting, balloon animals and kids entertainment at one of Melbourne's most iconic pubs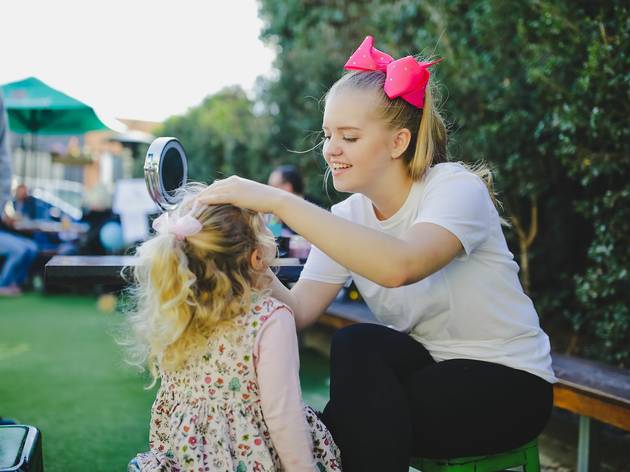 1/4
Photograph: Supplied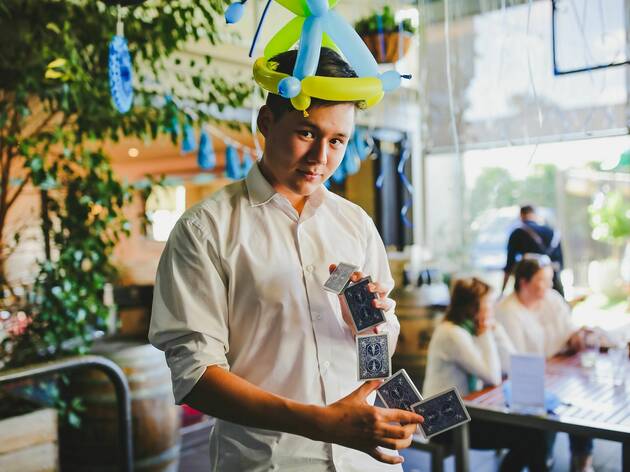 2/4
Photograph: Supplied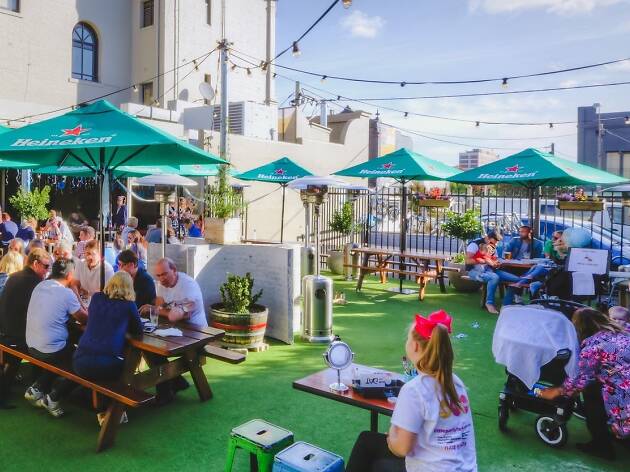 3/4
Photograph: Supplied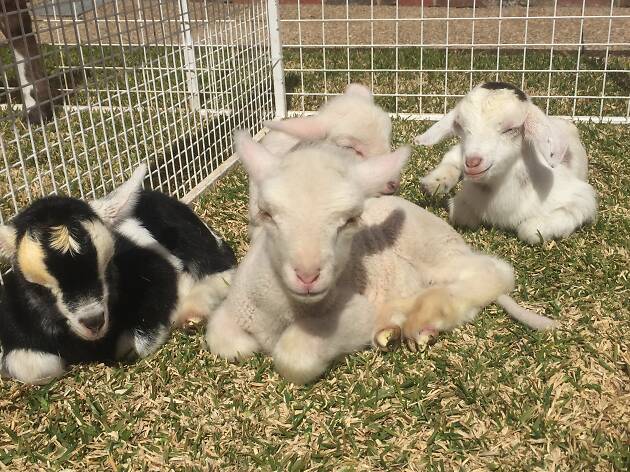 4/4
Photograph: Supplied
Auburn Hotel is giving kids a chance to have their own kind of day out this autumn. Little ones can accompany their parents each Sunday to get amongst a bunch of kid-friendly entertainment (spoiler alert: the main attraction is an adorable petting zoo). The best news of all – it's free!
The former Geebung Polo Club is a mainstay of the Hawthorn East skyline and it will become the perfect hangout for the whole family as the weekends start getting cooler. If you just happen to walk past the pub on a Sunday and hear a quack or a bleat, don't be alarmed. Starting from March 10, you will find gorgeous furry friends like bunnies, guinea pigs, chooks and ducks populating the courtyard from 12.30pm, as well as those petting zoo favourites, goats, lambs and maybe even a cheeky pig.
After the kids have manhandled as many baby animals as possible, fairies, superheroes, mermaids and other magical characters will fly in from 1pm to give parents a little respite, allowing a quiet bevvie to be enjoyed from a safe distance. That is, unless you want to switch your beer for a spider, which will be free and unlimited for all the kids throughout the day. There will be face painting and balloon animals in abundance, so gather the family and make your weekend chill-out spot one the whole clan can enjoy.
The Auburn Hotel's Barn Yard will be open from noon-3.30pm every Sunday throughout autumn from March 10, and you can book a spot here, or just come on in.