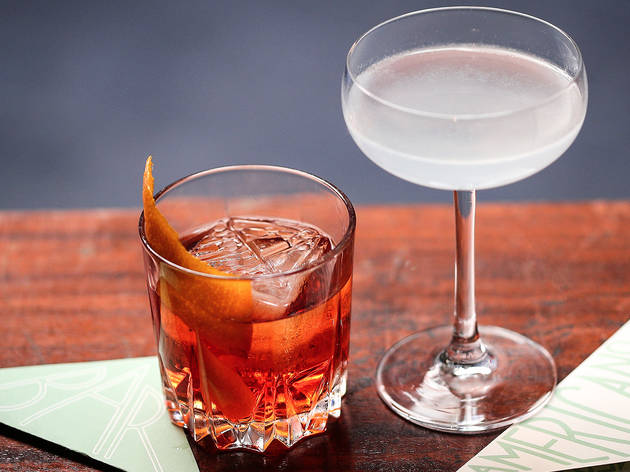 1/8
Photograph: Graham Denholm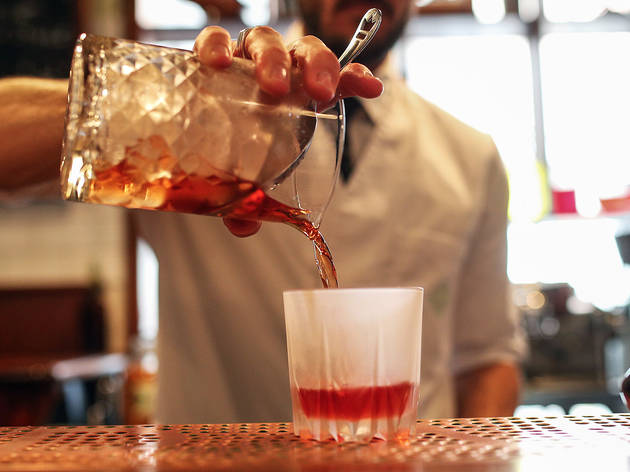 2/8
Photograph: Graham Denholm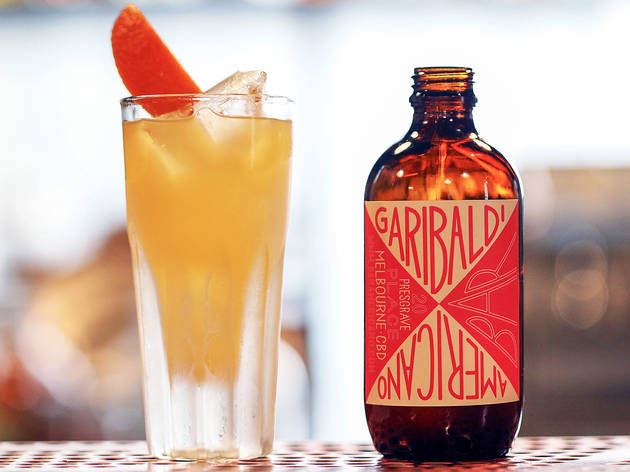 3/8
Photograph: Graham Denholm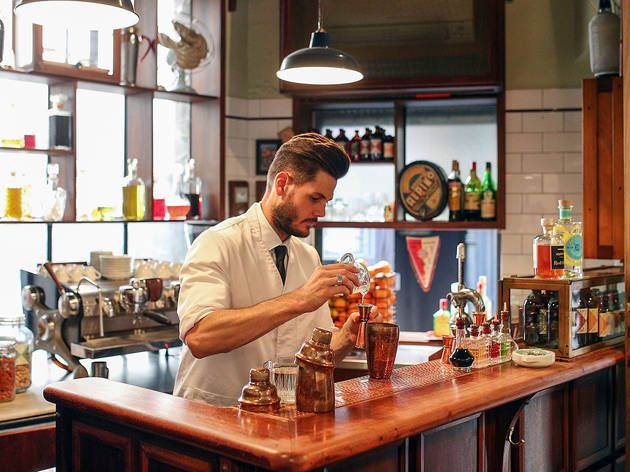 4/8
Photograph: Graham Denholm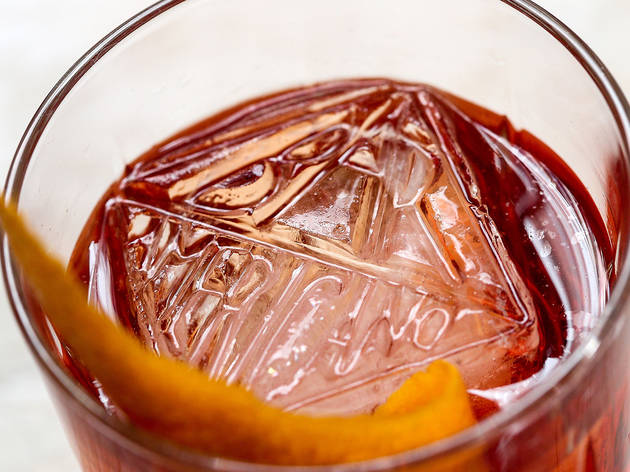 5/8
Photograph: Graham Denholm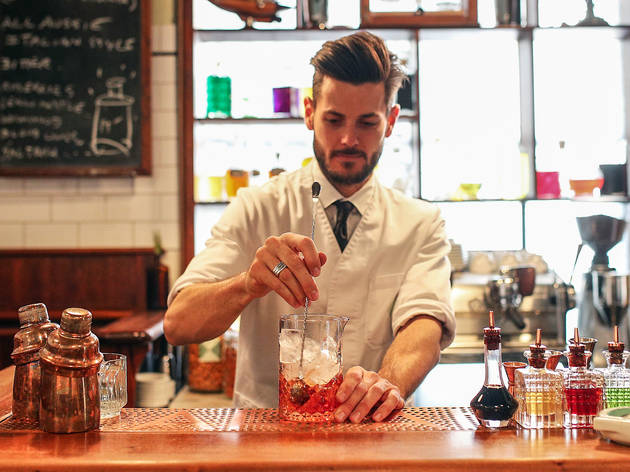 6/8
Photograph: Graham Denholm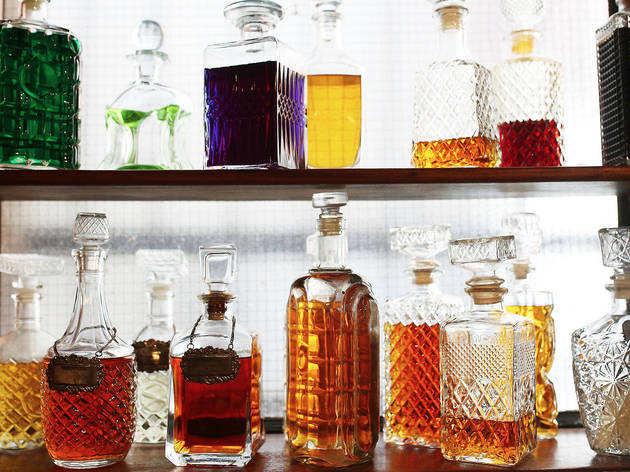 7/8
Photograph: Graham Denholm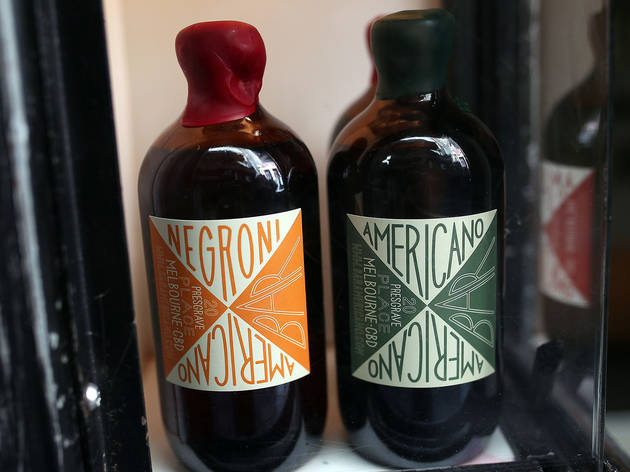 8/8
Photograph: Graham Denholm
These cocktails deserve a standing ovation, which is easy 'cos there's no seats
Surprisingly, a ten-person bar in a hard-to-find alley with no chairs is not a description of the worst place to drink in Melbourne – in fact it's one of the best. This cupboard-sized establishment is where you go for serious cocktails, and when you're here somehow you feel like you're going back in time and crossing international borders simultaneously.
The standing bar is reminiscent of those Italian cafés where they charge more if you want to do anything other than lean on the counter and neck espressi and tiny pastries, and even here they will make you a coffee, so long as you take it black or spiked with Amaro. They have a whole menu just for bitter digestives, including an Amaro of the week, and their support of undersung spirits doesn't stop there – there's also a dedicated brandy list that would make your nan feel right at home.
But it's the cocktails that keep us coming back here time and again. Given the proportions of the bar, service and banter are as essential ingredients to a good time here as what goes in the glass, but that's all in a day's work for our Hot Talent Award winner, Liana Oster, who'll stir down the classics, get your backstory, provide dinner recommendations and even help you find your way to the airport if that's what you need.
Order the namesake Americano made with house-infused vermouth, bitters, lemon juice and soda for a summer cleanser packing a sneaky, bitter smack. For something bracingly sour and a little frilly the Pink Lady will take good care of you. It has that astringent sweetness thanks to the pomegranate and a little egg white foam to remind you this is an uptown girl. Hell, they even sell batched cocktails by the half-litre, so you can be the world's best dinner party guest by turning up with five readymade Negronis, Americanos, or a house Amaro Americano. Everybody wins when you're drinking at Bar Americano.
Venue name:
Bar Americano
Contact:
Address:
20 Presgrave Pl
3000

Opening hours:
Mon-Sat 5pm-1am
Transport:
Nearby stations: Flinders Street