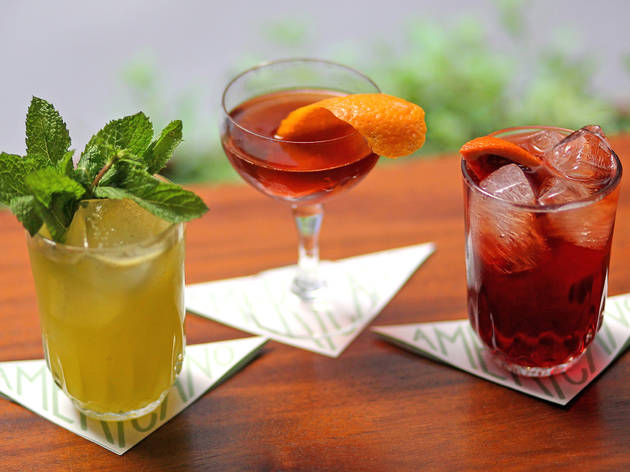 1/6
Photograph: Graham Denholm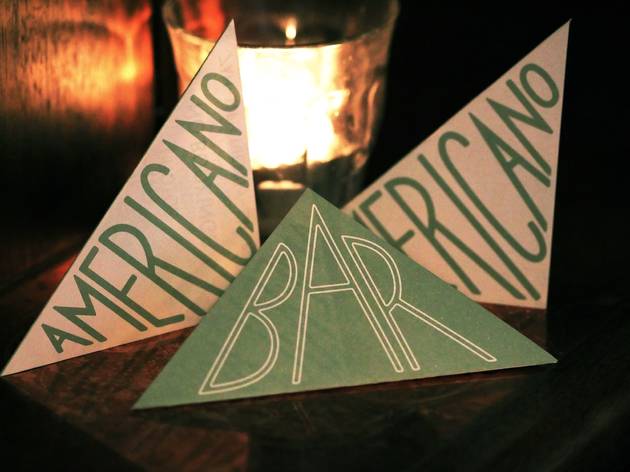 2/6
Photograph: Graham Denholm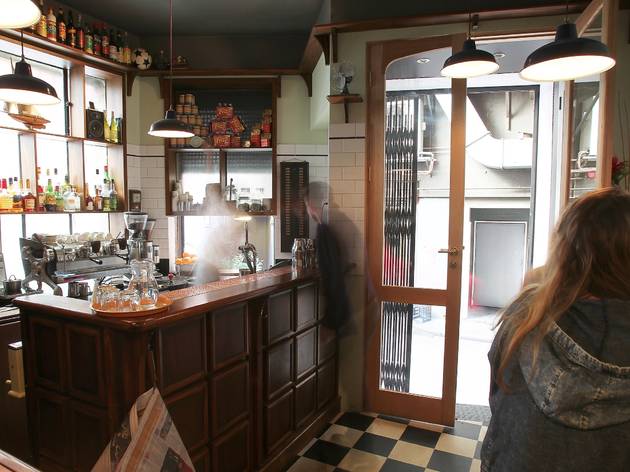 3/6
Photograph: Graham Denholm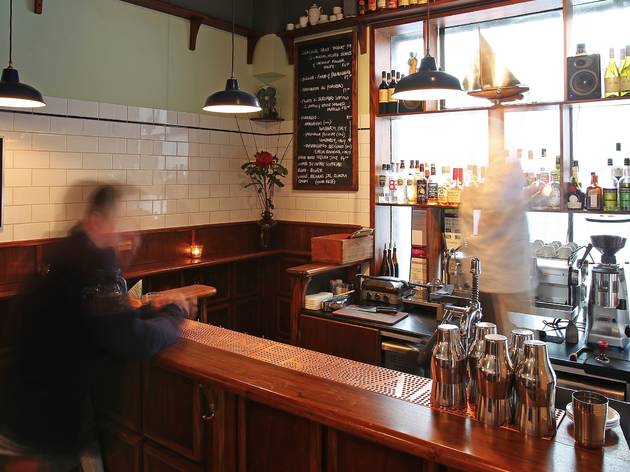 4/6
Photograph: Graham Denholm
5/6
Photograph: Graham Denholm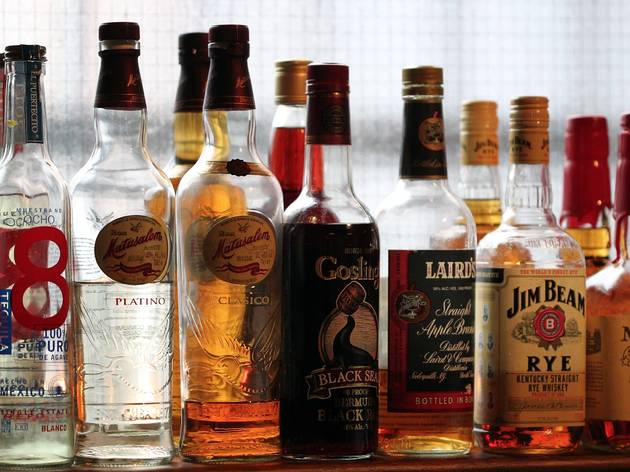 6/6
Photograph: Graham Denholm
If Bar Americano's tiny stand-up bar were to be put into the ring, we'd put our money on the little guy
Have you heard of Hugo R Ensslin? Probably not, unless you're obsessed with creating the perfect cocktail, which is what Matt Bax's team at Bar Americano do. If you do manage to find this bar, which still needs its own map after three years in the game, you'll still be met with a very pleasant surprise.
Unlike most bars inspired by the prohibition era, Bar Americano is modelled on the Europeans who discovered liquor'n'jazz in the US and took it home to show their friends. So it's an Australian attempt to emulate the Europeans attempting to emulate the Americans in the Golden Age of Drinking (1917-1940). If you're confused, don't be; just know you're in for a fantastic ride of caffeine and booze; an "American" bar with European service etiquette.
Now, back to Ensslin. He wrote one of the most overlooked and influential cocktail books back in 1917, Recipes for Mixed Drinks, which came out a couple of years before the 18th Amendment came into effect. Is it coincidence that Bar Americano is using recipes from his highly sought-after 75-page guide to the perfect drink for their 2014 menu in seasonal volumes? Definitely not. (Want a copy? The last one sold on EBay for $660.)
If you do manage to squeeze in – there's room for only about ten people – you will experience "table" service for your corner of the world (there are no actual tables, or chairs for that matter). Try the Bobby Burns cocktail at $23, which on paper sounds simple at three ingredients, but has deep complexity from the mixture of vermouth, whisky and Benedictine stirred over hand-cut ice before it is served up in a perfectly chilled antique glass.
As for that caffeine hit, Bar Americano has a serious coffee set-up, but they only serve it black or full-fat and white – their nod back to the Europeans. You're invited to lean, but never to linger. For cocktail nerds and enthusiasts alike, there is no judging from head bartender Hayden Lambert and his team. If you decide that you will have a stiff drink as soon as the doors open, or need an espresso at 11pm, then that's your business.
Venue name:
Bar Americano
Contact:
Address:
20 Presgrave Pl
3000

Opening hours:
Daily 5pm-1am
Transport:
Nearby stations: Flinders Street