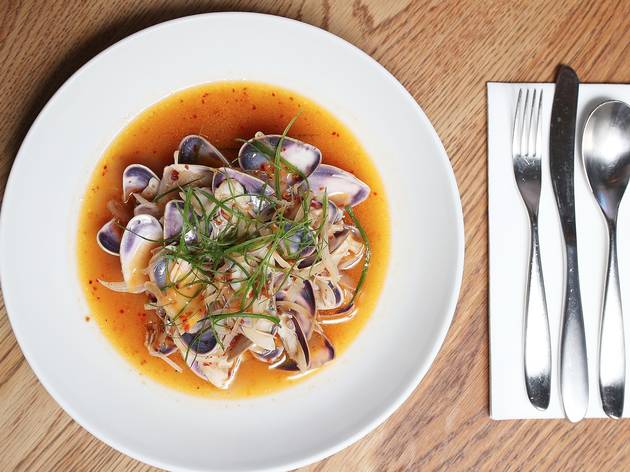 1/13
Photograph: Graham Denholm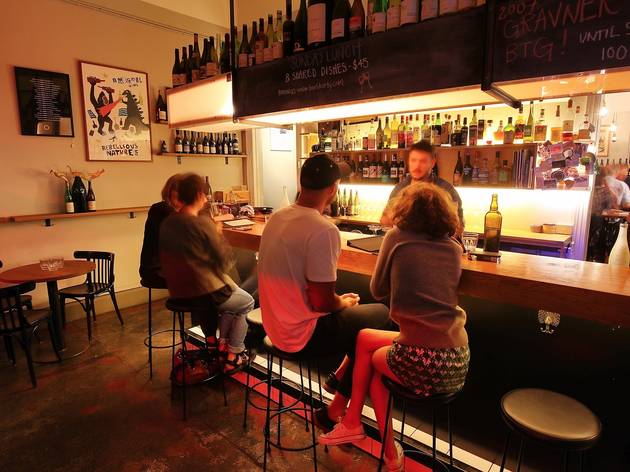 2/13
Photograph: Graham Denholm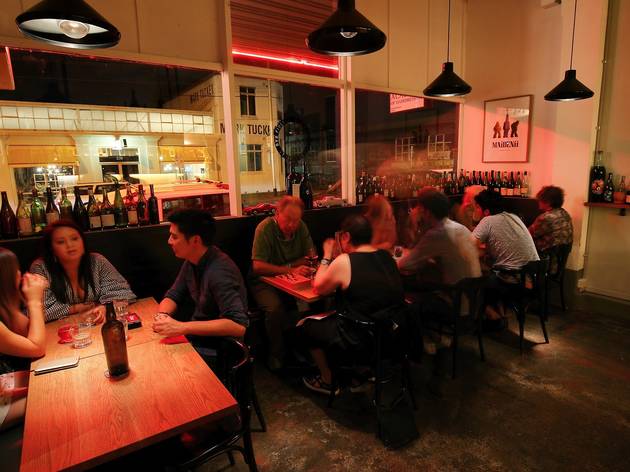 3/13
Photograph: Graham Denholm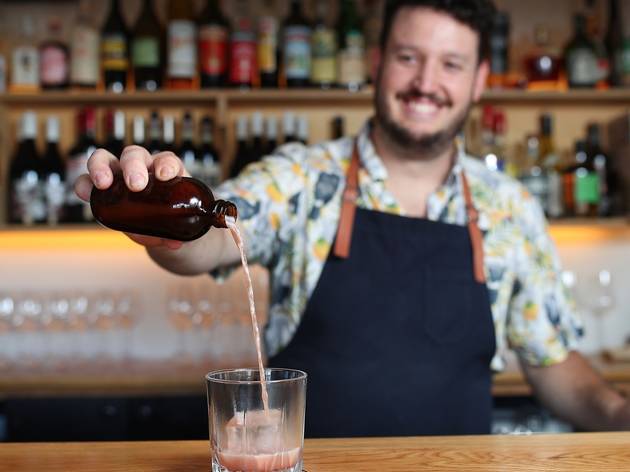 4/13
Photograph: Graham Denholm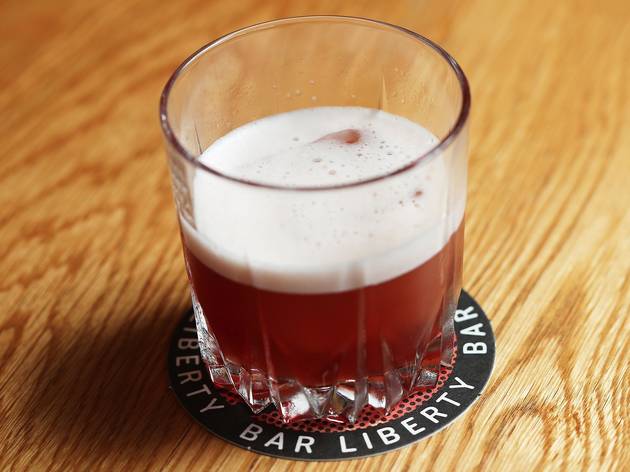 5/13
Photograph: Graham Denholm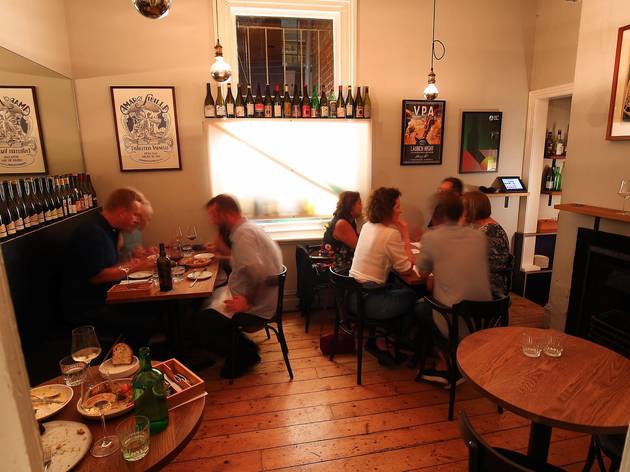 6/13
Photograph: Graham Denholm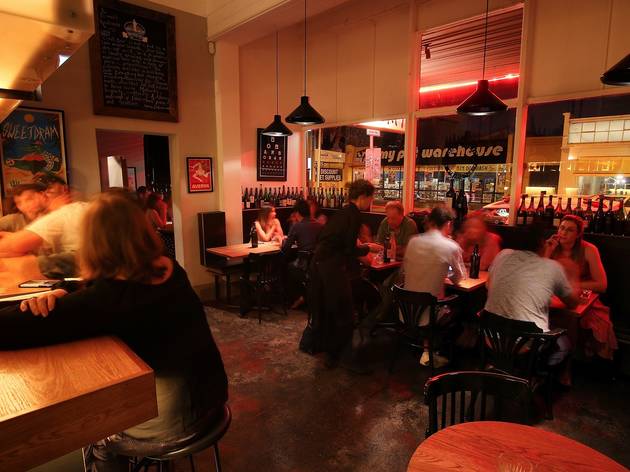 7/13
Photograph: Graham Denholm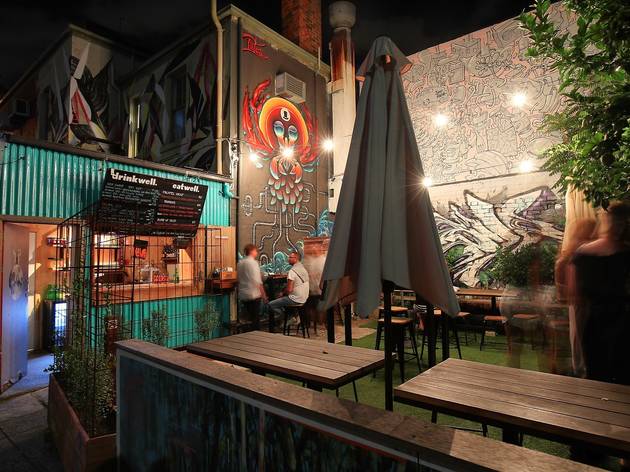 8/13
Photograph: Graham Denholm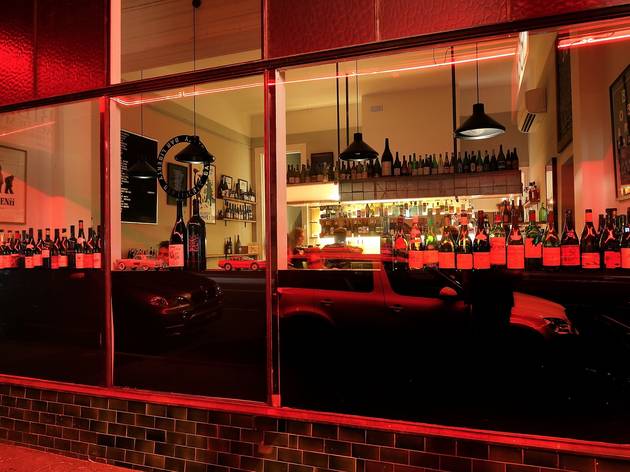 9/13
Photograph: Graham Denholm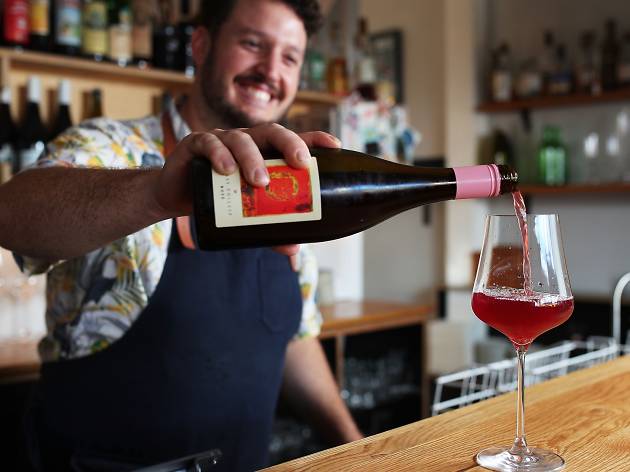 10/13
Photograph: Graham Denholm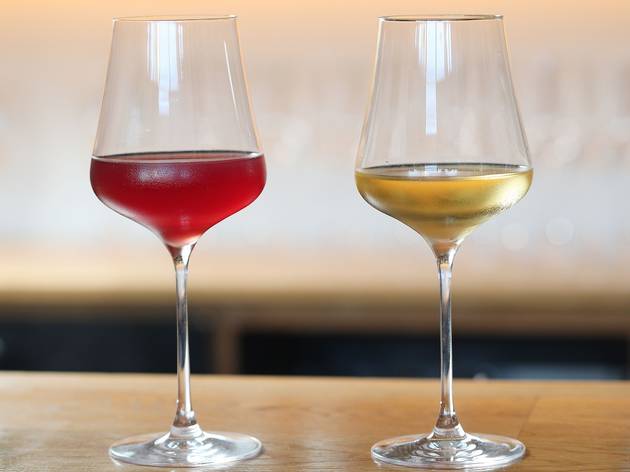 11/13
Photograph: Graham Denholm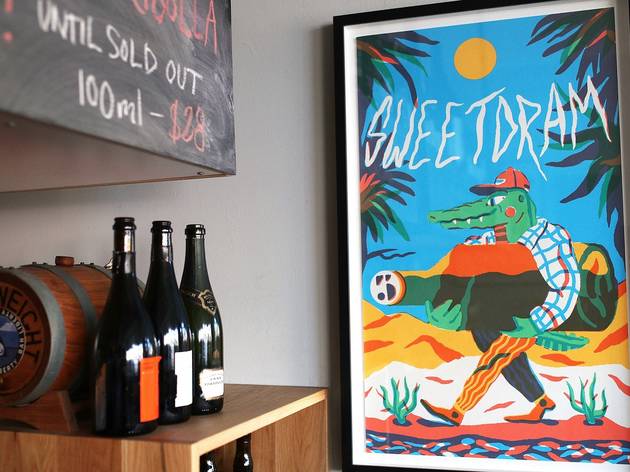 12/13
Photograph: Graham Denholm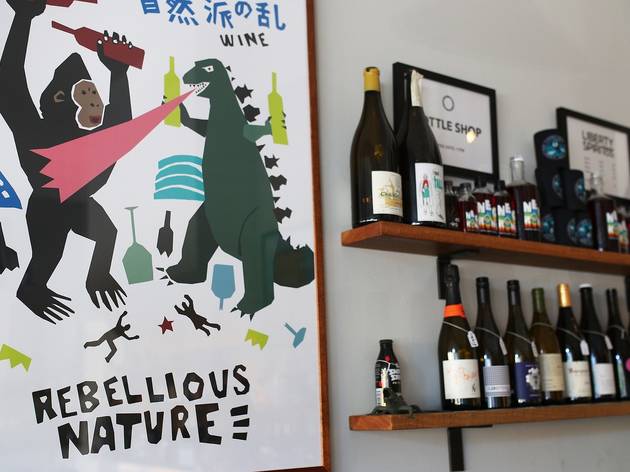 13/13
Photograph: Graham Denholm
Time Out says
Wine bars are having a glorious, vinous heyday in Melbourne, but Liberty holds her torch above them all
To drink at Liberty is to revel in the best of all booze. The only rule about each drop here is that it must be a superlative example of its style. Whether it's wine, cider, cocktails, whisky, vermouth or even housemade soda, every item on the long menu is carefully curated, the variety and quality on offer hard to overstate. You could start with a special edition of sour beer made by Bridge Road Brewery from wild yeast collected at Sorrenberg winery; or a Picon Bière, the French classic of lager spiked with bitter orange liqueur. Next, move on to a Ruggabellus Sallio Muscat from Eden Valley which smells like Tiger Balm and tastes like ancient forests. Like many of the wines here, it's a singular and incredible drinking experience.
While you sip, read their ever-evolving wall of inspiration: simple gold moveable letters on black felt that off shout-outs to booze makers, chefs, writers, musicians, restaurants and even rival bars. Be inspired yourself with a Sour Grapes cocktail, as good as any mixed drink in the city. It's created by Nick Tesar, one of Melbourne's best bartenders, and this combination of Starward wine cask single malt whisky, pinot noir and yuzu has the brightness of ripe grapes running through every sip and a level of complexity rarely found in cocktails.
You should eat here, too. Raw beef is diced and mixed with capers and Dijon for a velvety texture, ready to be scooped mouthward by crisps of dehydrated polenta and sweet caramelised onion. Garlic bread crumbs and intense baby herbs adorn a pile of heirloom cucumbers; and pipis get served with savoury doughnuts made for dipping in XO sauce. The food is not always as smashingly successful as the drinks, but it's creative and engaging, with a sense of fun running through every dish that's reflected in the overall attitude here of serious people having a very good time.
On any given night they might be listening to Bob Dylan or Rage Against the Machine, and you could be drinking $500 bottles of 1978 Italian red, or doing shots of Jim Beam from a ceramic sports car. The genius of this venue is that they're offering the things they respect and want to drink themselves, with enough taste, confidence and combined expertise to make that selection objectively brilliant. When you read the menu, or something is described in that calm, comforting way they do, you'll realise that that's exactly what you want to drink, too.

See more of the winners from the 2018 Time Out Melbourne Bar Awards.
---
Details
Address:
234 Johnston St
Fitzroy
Melbourne
3065

Contact:
Opening hours:
Mon-Sat 5pm-midnight; Sun noon-10pm