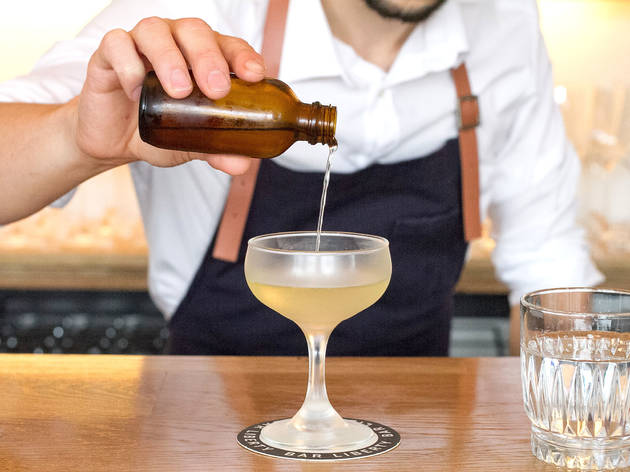 1/12
Photograph: Amanda Summons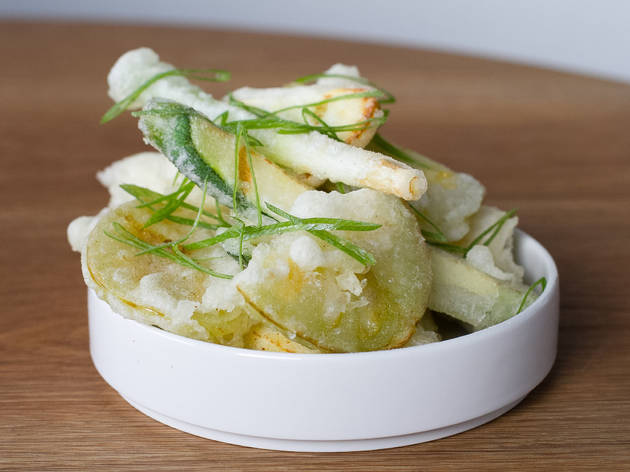 2/12
Photograph: Amanda Summons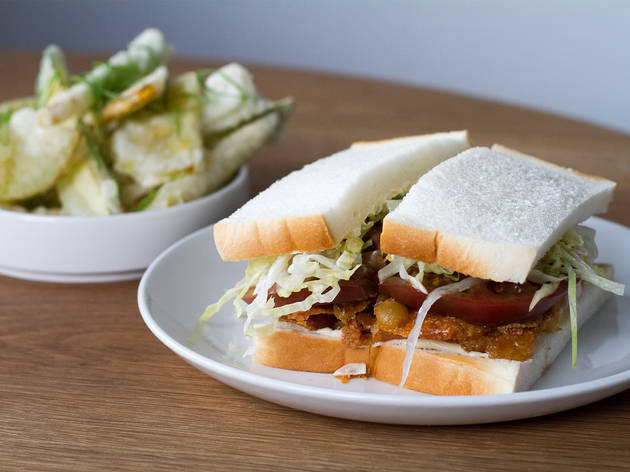 3/12
Photograph: Amanda Summons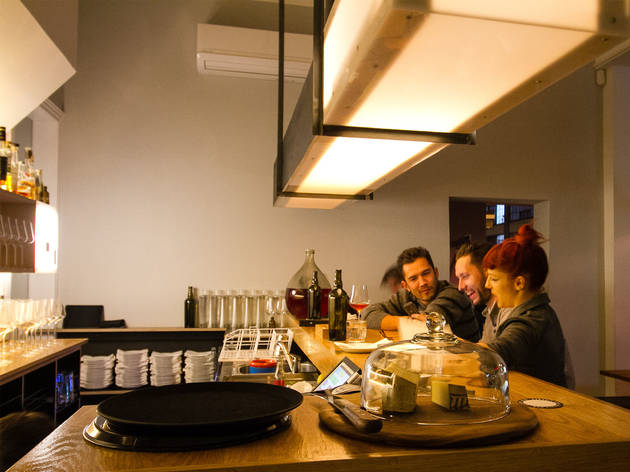 4/12
Photograph: Amanda Summons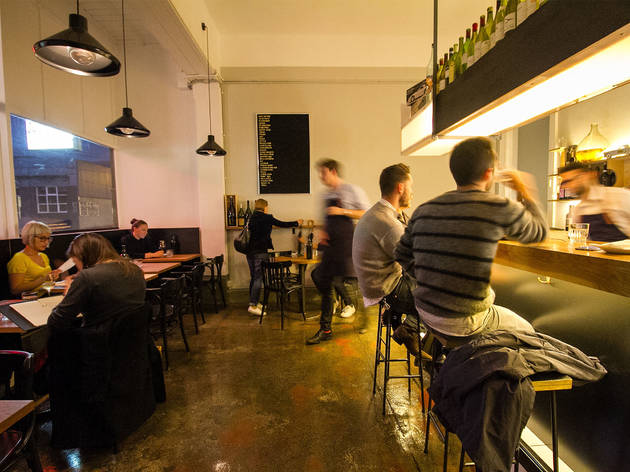 5/12
Photograph: Amanda Summons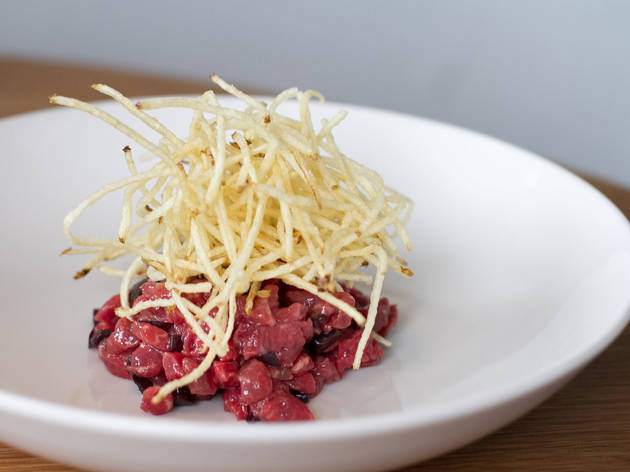 6/12
Photograph: Amanda Summons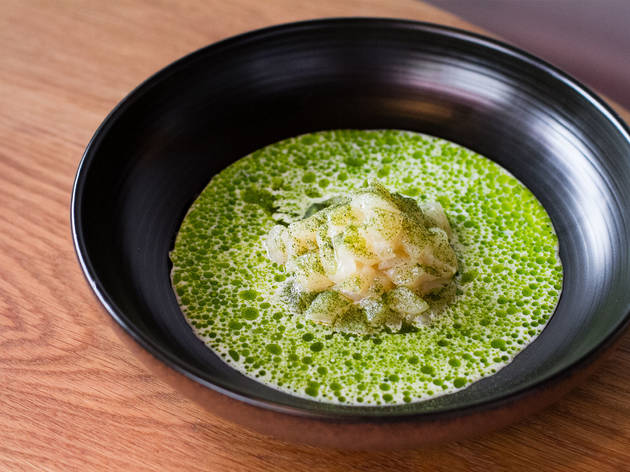 7/12
Photograph: Amanda Summons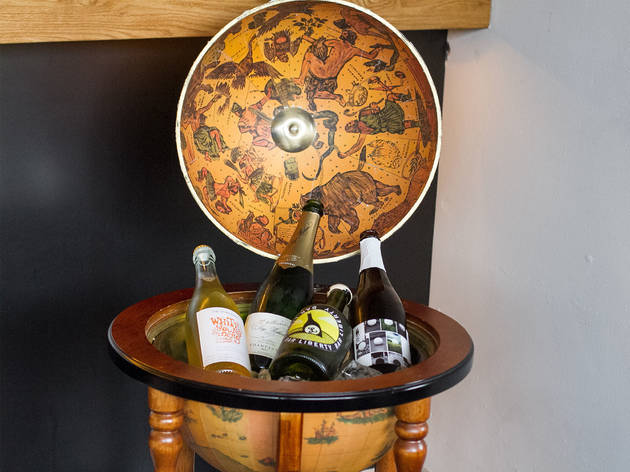 8/12
Photograph: Amanda Summons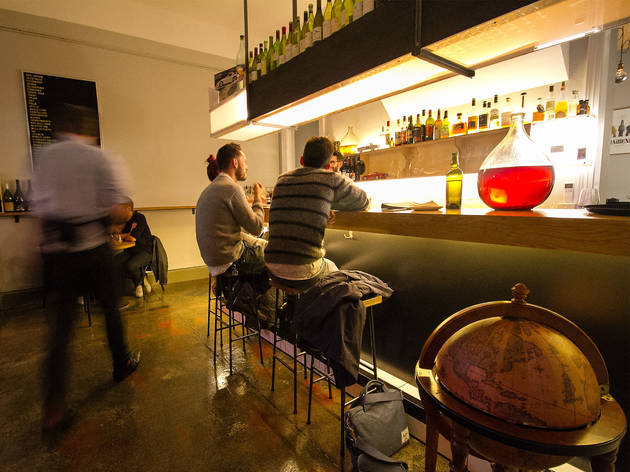 9/12
Photograph: Amanda Summons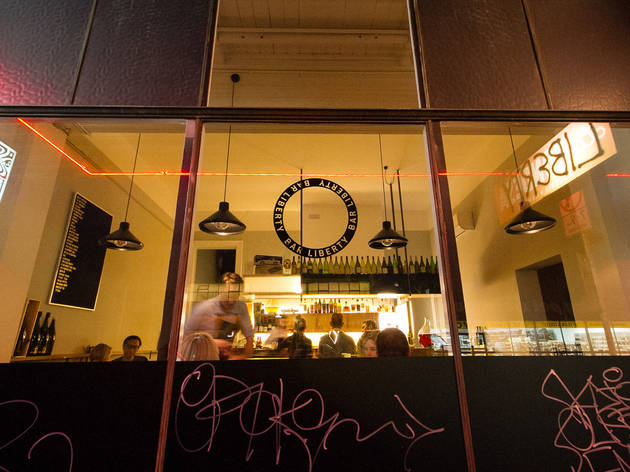 10/12
Photograph: Amanda Summons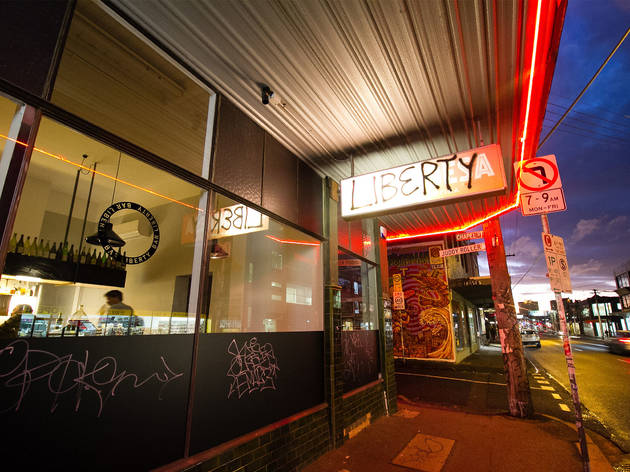 11/12
Photograph: Amanda Summons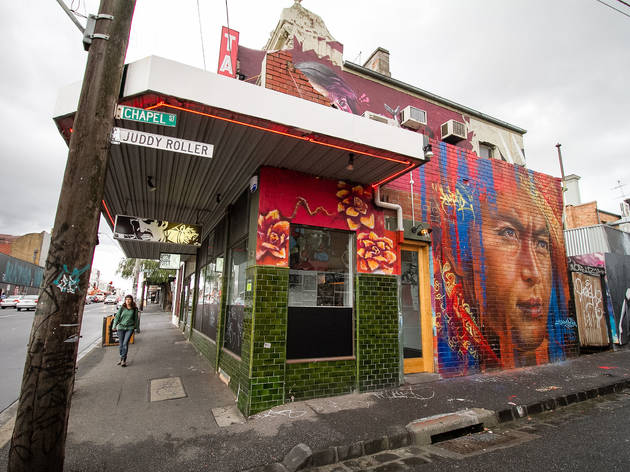 12/12
Photograph: Amanda Summons
We're all about this Ex-Attica and Rockwell & Sons' new wine bar
If it's possible for a wine bar to be punk, then Liberty is the place. The sign, spray-painted over the old occupant's, marks their claim to the Johnson Street shopfront. The wine is experimental, the food is outlandish and the whole approach is disruptive. The wine list is the work of part-owners Banjo Harris Plane and Michael Bascetta, previously of Attica. Harris Plane's soothing voice introduces the bottles he'll bring to your table, elucidating on everything from how it tastes to what the winemaker had for lunch last Tuesday.
You might get a Terre Silvate Verdicchio from Marche in Italy that smells like Spanish cider and roses but tastes like lemon curd and steel. An old-fashioned world globe opens to reveal bottles of house dry Apera (domestic sherry), made in collaboration with Yarra Valley's Pennyweight. Housemade vermouth, decanted from its huge glass jar on the bartop, comes on the rocks and aromatised with a spray of orange oils (they've forgone fresh garnishes in favour of tinctures).
Beer and spirits, too, veer far from the usual. Rubus sour beer from Italy is all fizzy cherries, and Tasmania's Two Metre Tall can be sipped while reading the brewer's treatise on craft beer chalked on a blackboard. Overproof Jim Beam enshrined in a ceramic model T-Bird since the '80s is poured out as shots, and the rest of the back bar is populated with bourbons you can't get, brandies you won't recognise and gins from Israel you've never tried.
The other two owners, Casey Wall and Manu Potoi, hail from Rockwell and Sons; Potoi is offering exceptional service on the floor while Wall lets his imagination flex in the kitchen. Cured scallops are intensely salty, piled in the centre like an island in a pond of fermented buttermilk and slicked with green parsley oil. Collaborations like their recent 'Black Liberty' pop-up with Black Pearl prove they're also willing to take a crack where others fear to tread.
---
Venue name:
Bar Liberty
Contact:
Address:
234 Johnston St, Fitzroy
3065

Opening hours:
Mon-Sat 5pm-midnight; Sun noon-10pm
You may be interested in:
Rating Breakdown
5 star:

1

4 star:

0

3 star:

0

2 star:

0

1 star:

0
Intuitive, calm, and unpretentious service that can dial up for booze snobs and par back for boozers. Waiters are au fait with all manner of alcoholic beverage and offer quirky-delicious house made non-alcoholic options also.
Food is moreish but share-worthy; the menu is somehow simultaneously eccentric and familiar. The dishes aren't going to ask you to look for flavour or think too much, either. Simple, and crazy tasty.
Bar Liberty is a less austere version of a wine bar, perfectly suited to philosophical discussions with close friends and a bottle of beaujolais or reading comic books alone over a beer and a squishy/crunchy GLT.
Recommend!