The best wine bars in Melbourne
It wasn't easy, but we sipped red, white and rosé across the city to bring you this guide to the finest wine bars in Melbourne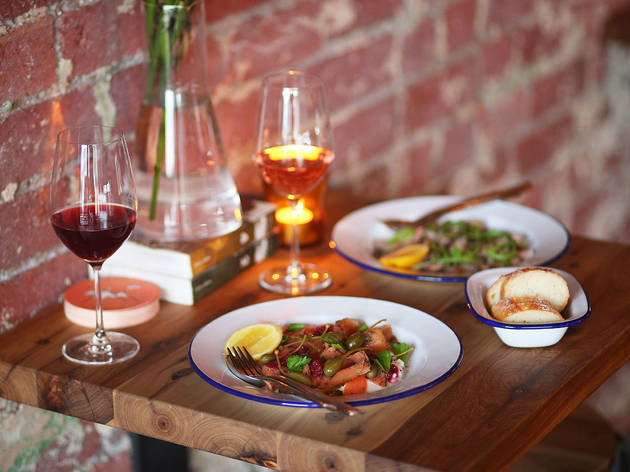 Whether you're looking for a bar in the north, south, east, or west of our fair city, Time Out Melbourne has got all points of the compass covered. Walk into any of these top-notch wine bars and you're guaranteed service by staff who know what they're talking about, a great atmosphere, and of course, a solid wine list. For more carefully curated guides to Melbourne's drinking culture, head to our favourite cocktail bars, rooftop bars and whisky bars.
2
With a pedigree that includes an award-winning ex-Attica sommelier and chefs from Rockwell & Sons, Bar Liberty is a mature wine bar for a grown-up Fitzroy.
Read more
3
Ten years since its inception, this snug bar still sets the benchmark for neighbourhood boozing, with charismatic staff, handpicked imports by the glass and a menu that, like the wine list, draws heavily from Europe.
Read more
4
One of Melbourne's original bottle shop/bars, this Mediterranean marvel boasts produce-driven dishes and an intrepid wine list.
Read more
5
At this intimate, cultured Thornbury bar, you can practice your Italian in the bathrooms, where language lessons are piped through the speakers. Drinks are sourced solely from the Boot, and snacks of fritto misto (golden-fried seafood) arrive quick-smart on the table.
Read more
6
Climb the stairs of this former gentlemen's club to discover a clubby, handsome space and a 20-page wine list peppered with natural beauties, impressive imports and little-known locals.
Book now
Read more
8
Skin-contact wines, charcuterie and hyper-local beers are trademarks of this seductive, New York-style wine bar in the inner north.
Read more
9
This elegant little enclave promises switched-on service, all-European wines, and top fare from the Epocha crew. A terrace with park views is a bonus.
Read more
10
There's just the right amount of spit and polish at this low-key wine bar housed in a former shoe shop. Beer fans can get longnecks of Messina.
Read more
Show more
1
The kind of neighbourhood haunt you'd consider moving suburbs for, Harry and Frankie is a pitch-perfect blend of bottle shop and wine bar, with more than 600 bottles to take away or enjoy in-house.
Read more
3
A little slice of the Left Bank in South Melbourne, Bellota will win you over with its intrepid wine list, charcuterie and cheese and sass-packed service.
Read more
More of Melbourne's best bars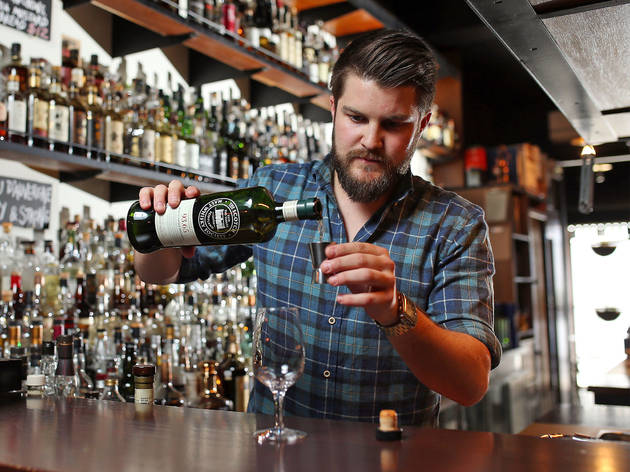 Time Out's editors tortured their brains (and destroyed their livers) to bring you this: the definitive guide to drinking in Melbourne.
Read more