Beer DeLuxe Home Brew Heroes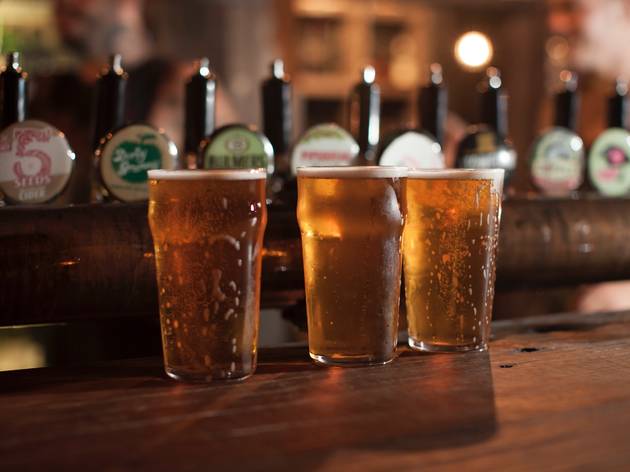 Vote for Australia's best home brewers
Beer DeLuxe is on the look out for the best home brewers in Australia. The Home Brew Heroes competition takes off on April 17 as qualifying rounds at Beer DeLuxe locations in Hawthorn, Wagga Wagga, Albury and Sydney decide the finalists to compete at the grand final event on May 15 at Beer DeLuxe Federation Square.
As part of Good Beer Week, the Home Brew Heroes competition gives amateur brewers the chance to become big-time beer makers as the Best Home Brew winner will be given an all-expenses-paid trip to get their home brews commercially produced at the Stone and Wood pilot Brewery. The beer will then be tapped at Beer DeLuxe locations nationwide.
With qualifying rounds in Victoria, New South Wales and Western Australia well underway, home brewers have entered 500ml of beer under three categories for the initial tasting: a Pale Ale, IPA and Brewers' Choice.
The final will be judged by the who's who of the craft beer world: reps from Brooklyn, 2 Birds, Stone & Wood, 4 Pines, Ekim, Bridge Road, Young Henrys, Merchant Brewing and Tumut River Brewing Company.
The grand finale will decide the winner of the Best Home Brew and the People's Choice Award from the 12 finalists. So if you'd rather drink your pint than make it, don't miss the grand final event where you'll get an official judge's hat, a tasting of all 12 competing beers, and a token to vote for the People's Choice Award.