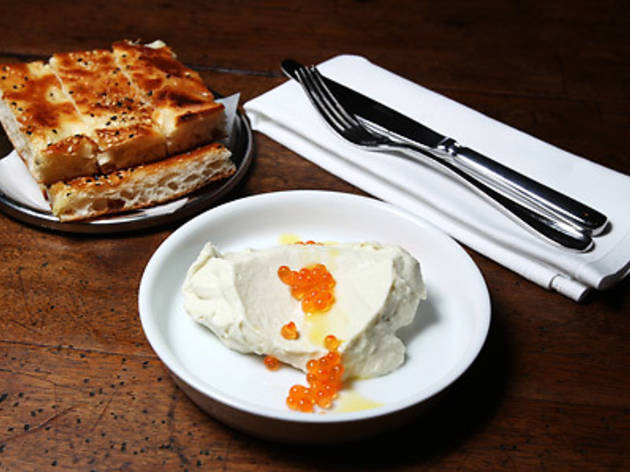 1/15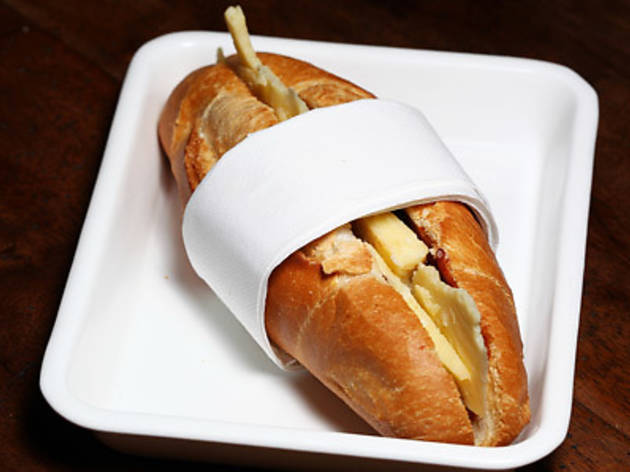 2/15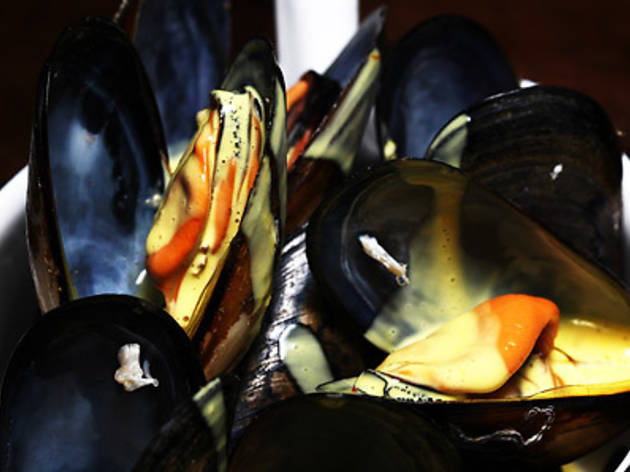 3/15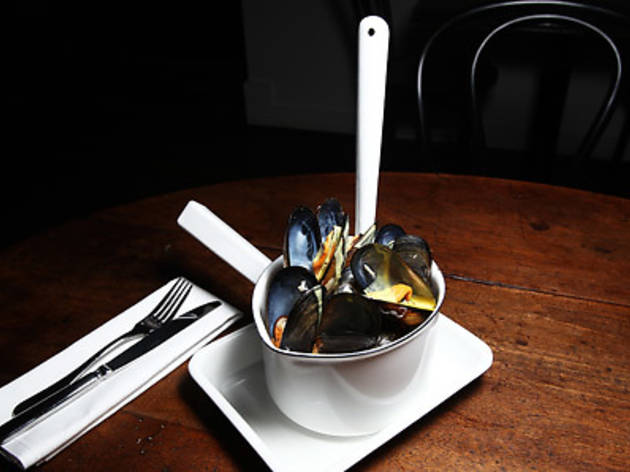 4/15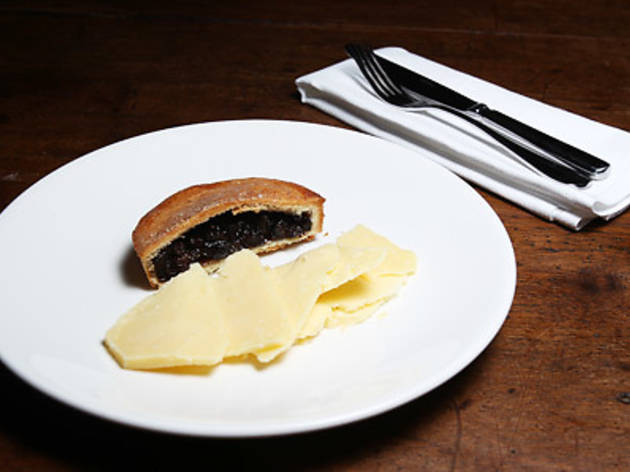 5/15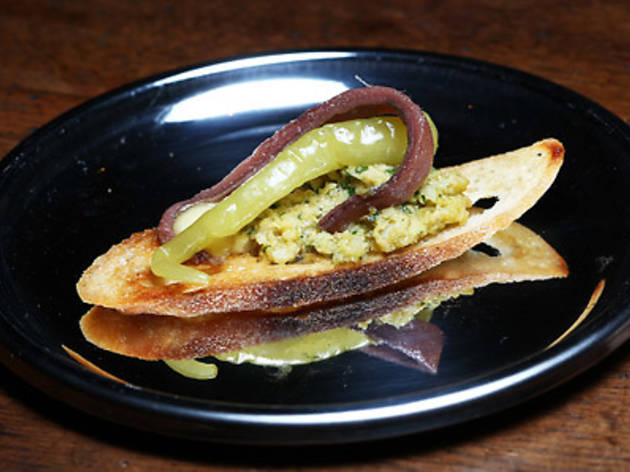 6/15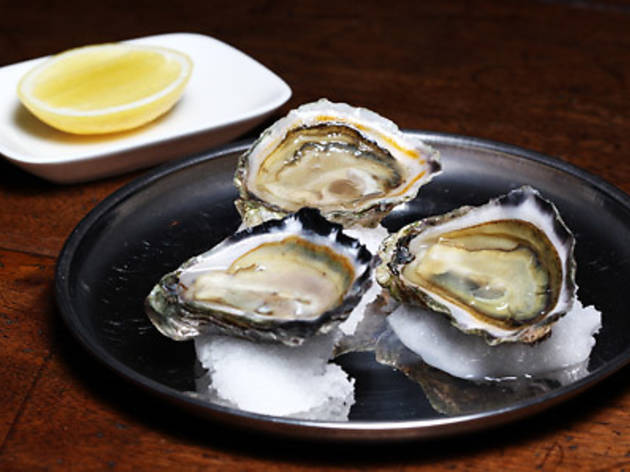 7/15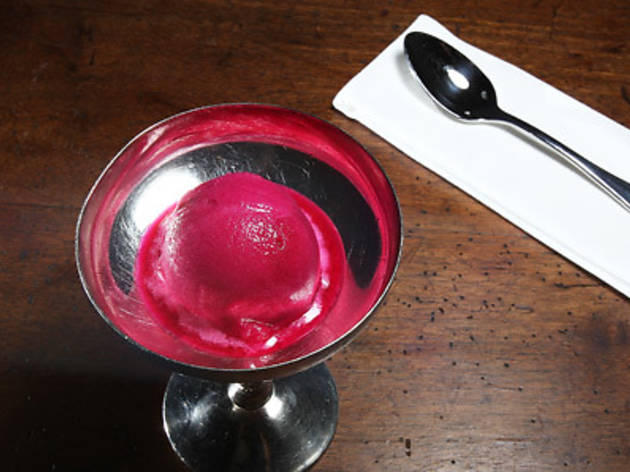 8/15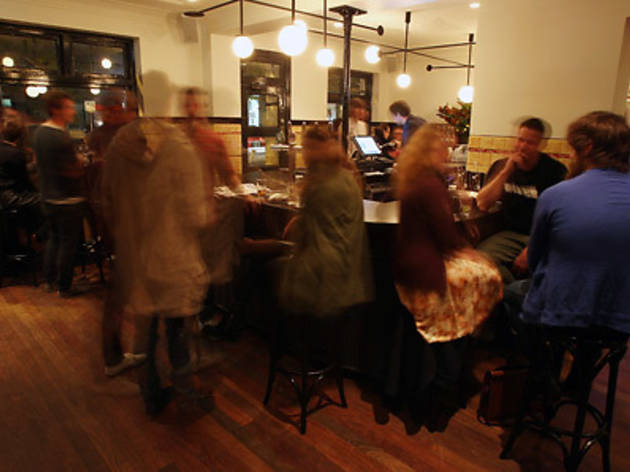 9/15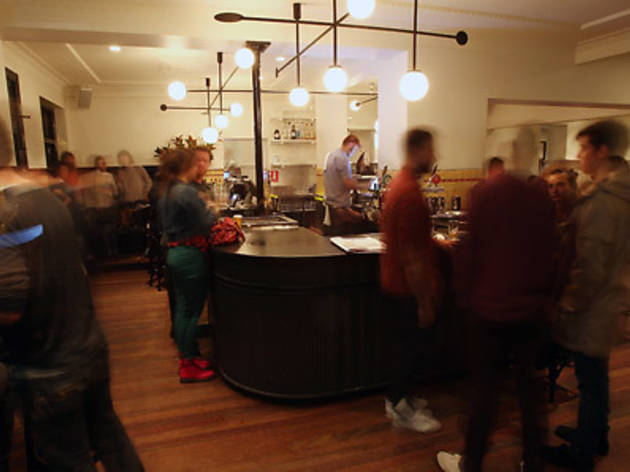 10/15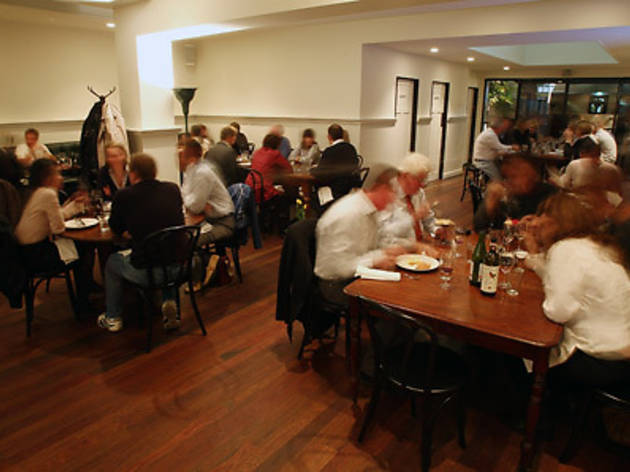 11/15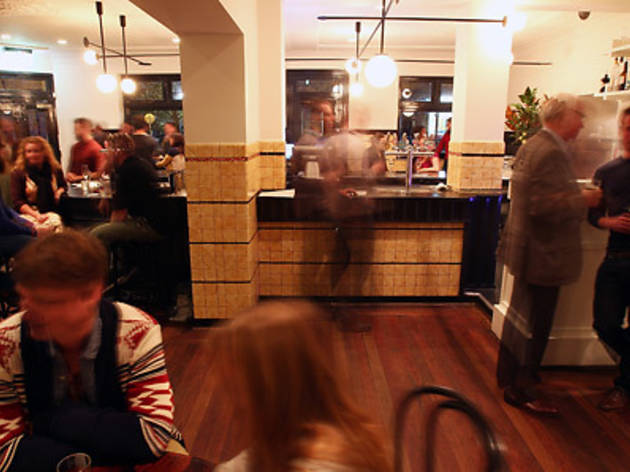 12/15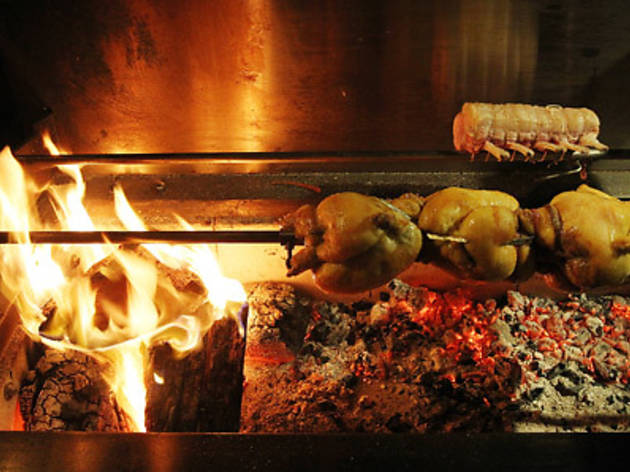 13/15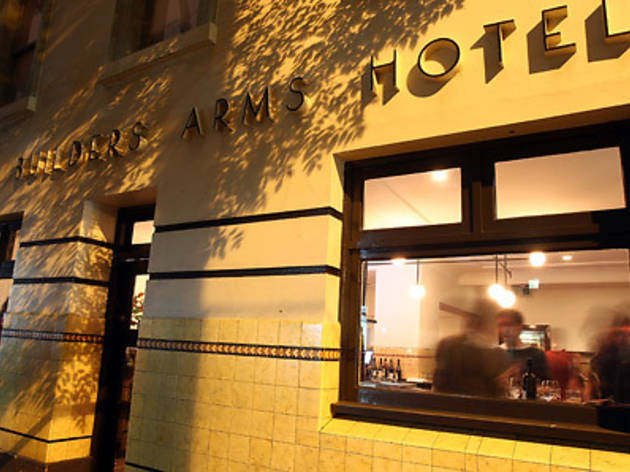 14/15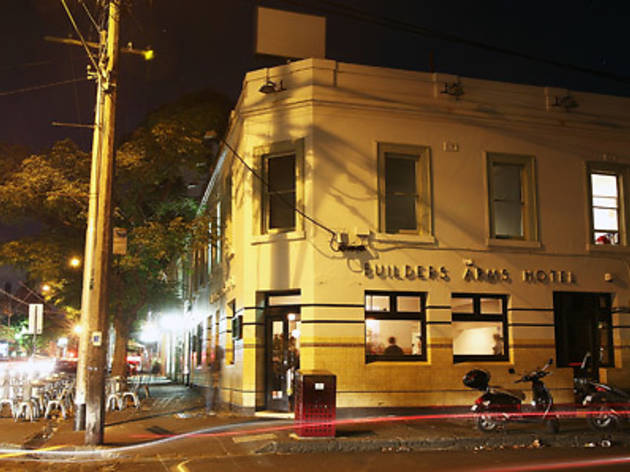 15/15
Restaurateur legend Andrew McConnell has become a publican
There's a lot to say about Cumulus-and-Cutler man Andrew McConnell taking over the Builders Arms. But before we talk about the whitewashing of Melbourne's 'black pub' (so called when it was HQ for Aboriginal political meetings), or how awesome it is that Cumulus' head chef Josh Murphy is flexing his guns here, we need to talk about the cheese roll.
They're using those torpedos from N.Lee bakery – the ones with the fairy-floss-fluffy centre and shiny shells that send bread crumb shrapnel flying everywhere. Lined with sharp cheddar and tomato pickle, it's not only the most underrated item on the menu, it's the last reminder that here once stood a simple boozer. No more, friends.
It's a page one re-write, but a good one. McConnell and partner-in-crime Anthony Hammond have dragged the pub to the present with a whip-smart whitewash paint job, which will either thrill or dismay you – depending on how you felt about the place when it was fuchsia. Save for a weathervane-style light sculpture, there's naught but a few charcoal chairs and tables to prevent photokeratitis (Google it).
The front bar is casual, but in a Cumulus way rather than a pub way (read: you'll still need to wear pants). You can order that cheese roll, with some salty sides like pigs ear scratchings and shiny Ortiz anchovies (king of tinned fish), Spanish peppers and olive tapenade (a classic Basque combo), here served on a measure of bread rather than skewered on a toothpick. You can get Carlton Draught or Brunswick Bitter on tap too – although they don't do pints. If you're after more mill-age, hit the bottle stocks of zippy Japanese Hitachino ginger ale and treacly Abbotsford invalid stout.
You'll have to resort to intimidation tactics to score a scarce table (it's walk-in only). Or if you're not as menacing as us, make your way through to the more civilized bistro where you can slip into a leather banquette, and have waiters do the back and forth to the bar. It's like upgrading to business class. Murphy lets loose with the full menu here, which makes sense of the novella of a wine list by Campbell Burton. You might recognise his great decision making skills from the City Wine Shop.
This is casual bistro food, but only as a Cumulus chef would define it. Duck has been triple-whammy corned (brine cured), braised and pan crisped, and the salad of Brussels sprouts is a dainty mix of blanched leaves and shaved ribbons. Dabs of tangy-sweet prune purée push it way past the pub grub line. They're not beyond a bit of hands on action though: saucepans of fat mussels dripping with saffron aioli, or how about a spit-roasted bird? A half-chook is yours in all its sweet-charred glory for $28, but we're all about getting our gnashers on the rosy quail. Both are roasted on the outdoor rotisserie.
The Builders is gone – it's sad, but once you've raised your cheese sandwich in respectful salute, we reckon you'll be happy to take that on the chin.
Venue name:
Builders Arms Hotel
Contact:
Address:
211 Gertrude St
Fitzroy
3065

Opening hours:
Sun-Thu noon-midnight; Fri, Sat 9am-1am
Transport:
Nearby stations: Collingwood; North Richmond