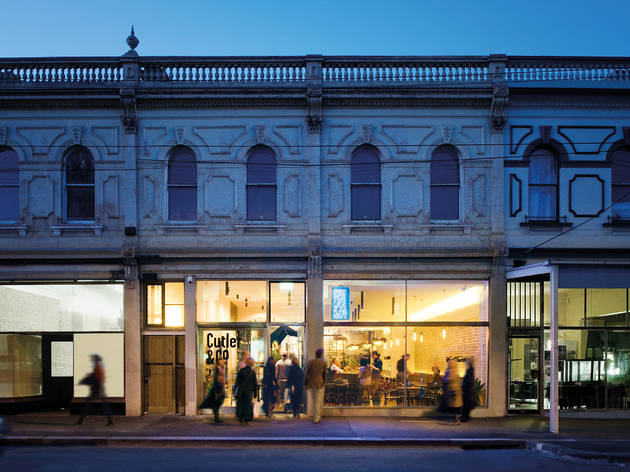 1/10
Photograph: Daniel Boud
Restaurant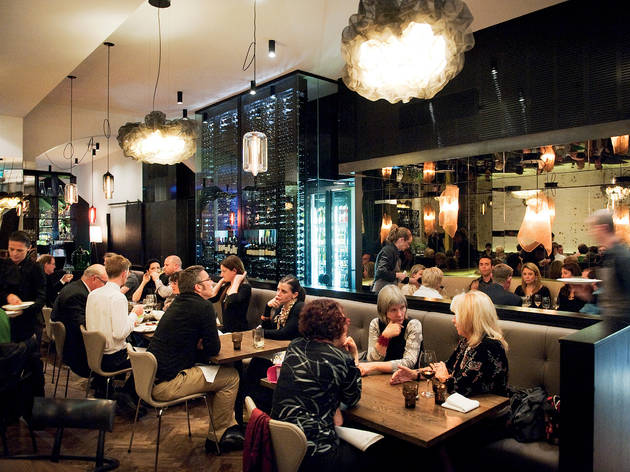 2/10
Photograph: Daniel Boud
Restaurant
3/10
Photograph: Daniel Boud
Restaurant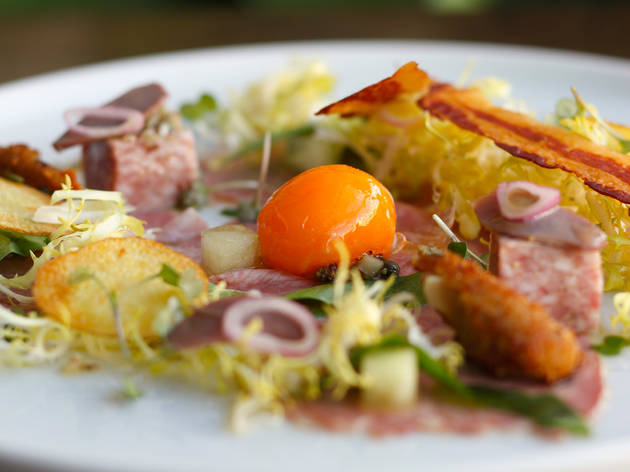 4/10
Photograph: Daniel Boud
Restaurant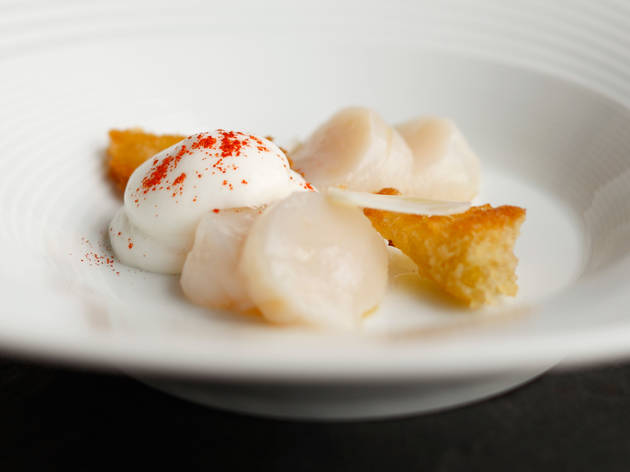 5/10
Photograph: Daniel Boud
Restaurant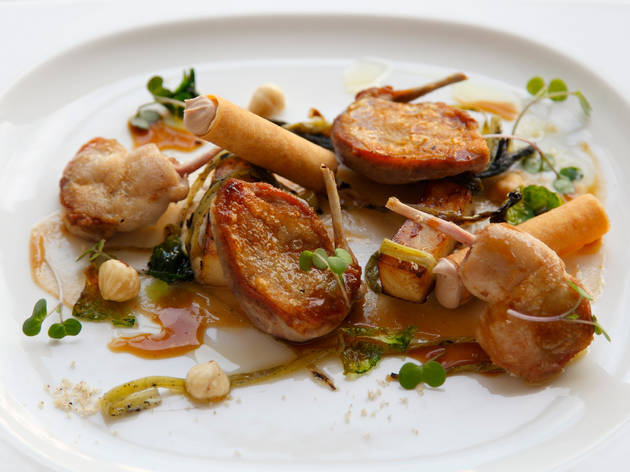 6/10
Photograph: Daniel Boud
Restaurant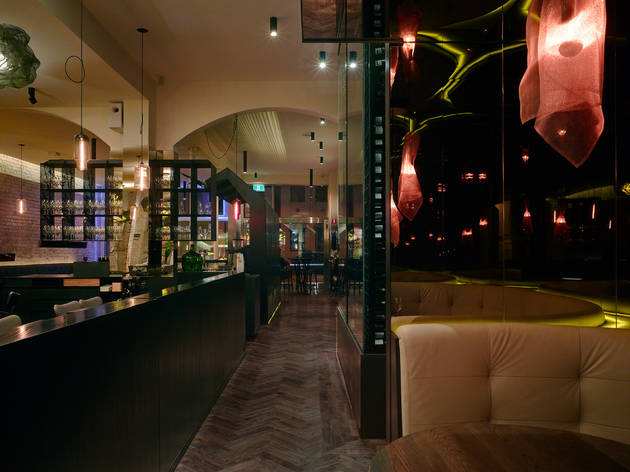 7/10
Photograph: Daniel Boud
Restaurant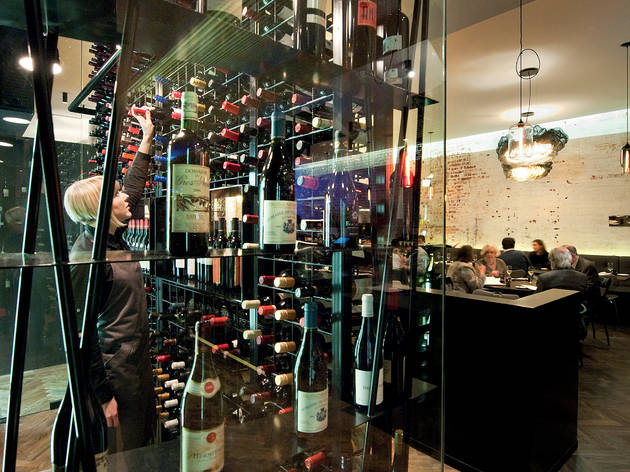 8/10
Photograph: Daniel Boud
Restaurant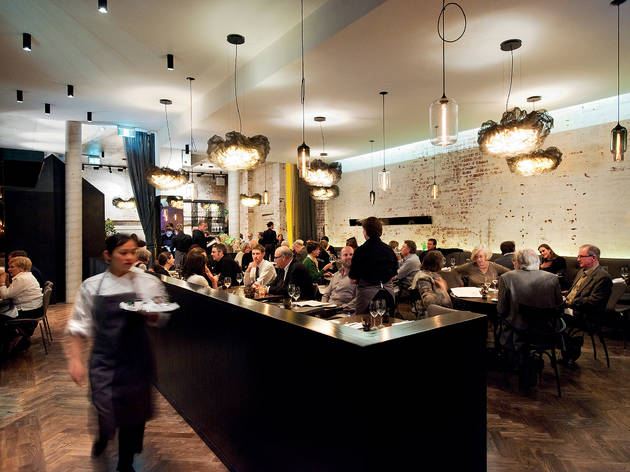 9/10
Photograph: Daniel Boud
Restaurant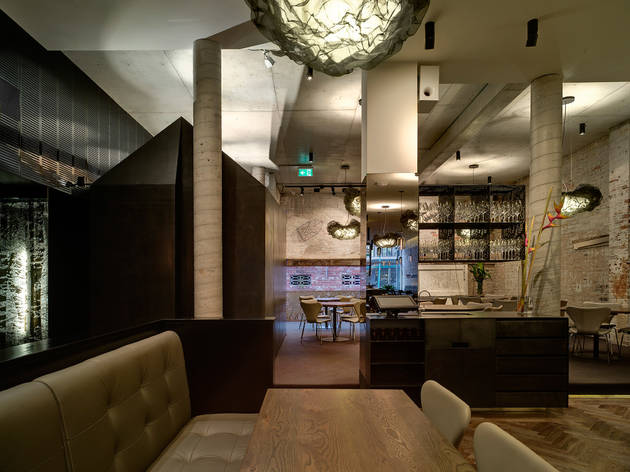 10/10
Photograph: Daniel Boud
Restaurant
Andrew McConnell's fine diner has been hitting 'em for six since 2009 and there are no signs of slowing down at this Fitzroy favourite
We have one really big regret from our recent meal at Cutler: not ordering the 1.1kg Angus rib eye for two. Sure, ordering a big hunk of brown meat might not be as riveting as four courses of chef Andrew McConnell's earthy, deceptively simple-yet-mind-blowing fare punctuated with clever bursts of sweetness. And ordering the steak somewhere like Cutler is kinda like ordering a pie at Vue de Monde. But hey, we really like giant steaks.
Architect Pascale Gomes McNabb has worked her magic here too – creating an urban jungle of plush ferns, walls of distressed brick, big green glass vases and light shades that look like rotting lace jelly fish (you know, in a good way) all bathed in a low, golden glow. It's a beautiful room.
Sadly, though, the front bar area and its ripper bar food menu have all but disappeared, replaced with more dining tables. Word from our waitress is that McConnell and co are opening a bar next door some time in 2013, which is exciting, but that front section injected an exciting note of fun and frivolity that made Cutler stand out from the rest of the fine-dining pack.
Chin up, and get tableside. Though the bar's done its dash, the food's better than ever. Start with seaweed and tapioca crisps, puffed up and ready to be broken and dipped into a moussey eggplant puree. Or maybe it'll be a tiny Noma-esque rye crisp sandwiching crème frâche, smoked trout and Avruga caviar.
Service is friendly but they stick to their brief. Your food will come out in a timely manner, you'll get what you asked for and wine recommendations are really solid. It's perfect if you're happy to be left to your own devices, but you wouldn't want to be floundering on a bad date, for instance. They're unlikely to fish you out.
There are deftly handled bursts of sweetness throughout the menu – gingerbread ground down to a fine powder over fried duck hunks, slices of smoked duck breast, redlof and a sweet sticky bar of morcilla, say, or the sticky prune puree with the roast pork, little lily pads of mustard and gently braised turnips.
Dessert is no slouch, either. In fact it's the highlight of the meal. Wild and freeze-dried strawberries poke out from an avalanche of buttermilk snow. The careful mess of sour, sweet and bitter is joined by big halves of plump, juicy dark cherries and sweet fresh strawberry sorbet. The whole thing is a stand-to-attention lesson in balance when it comes to sweetness and acidity.
We salute you, Andrew McConnell, and your excellent snacks. Bring on that bar.
Venue name:
Cutler and Co
Contact:
Address:
55–57 Gertrude St
Fitzroy
3065

Opening hours:
Tue-Thu & Sat 6-11pm; Fri, Sun noon-3pm & 6-11pm