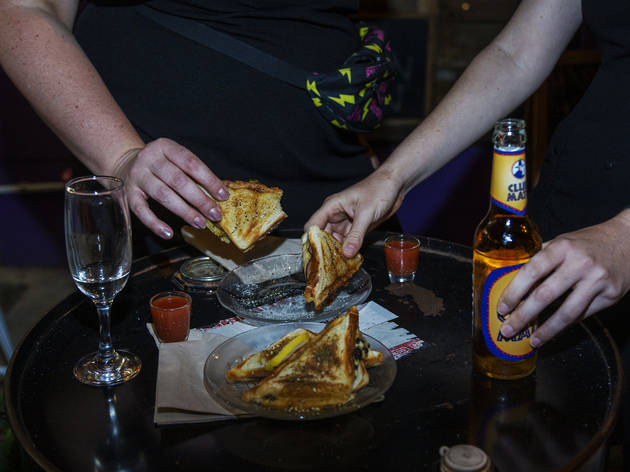 1/14
Photograph: Nathalie Saldumbide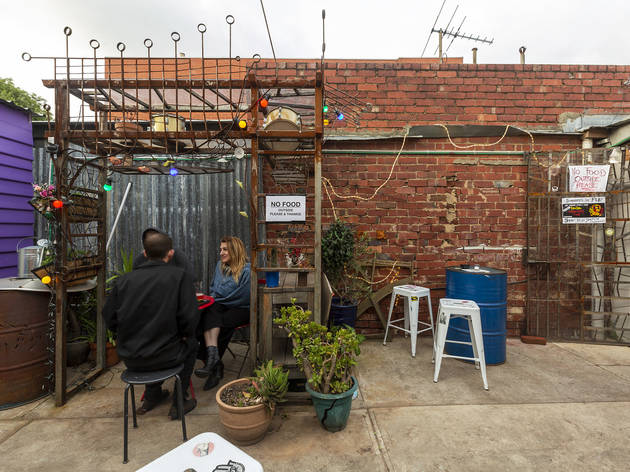 2/14
Photograph: Nathalie Saldumbide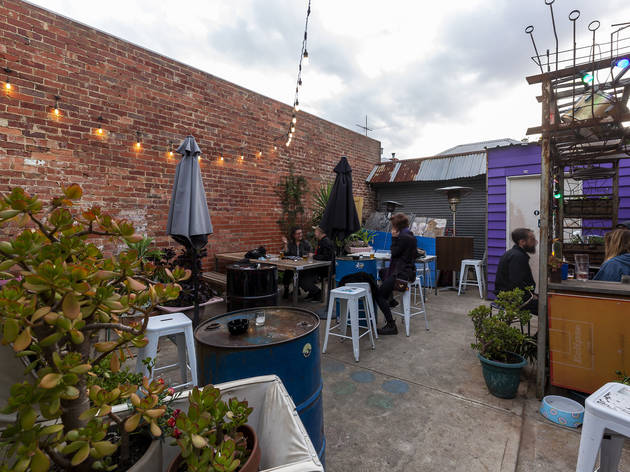 3/14
Photograph: Nathalie Saldumbide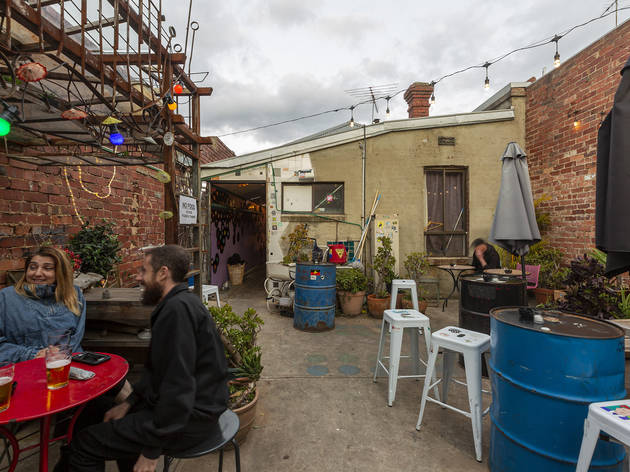 4/14
Photograph: Nathalie Saldumbide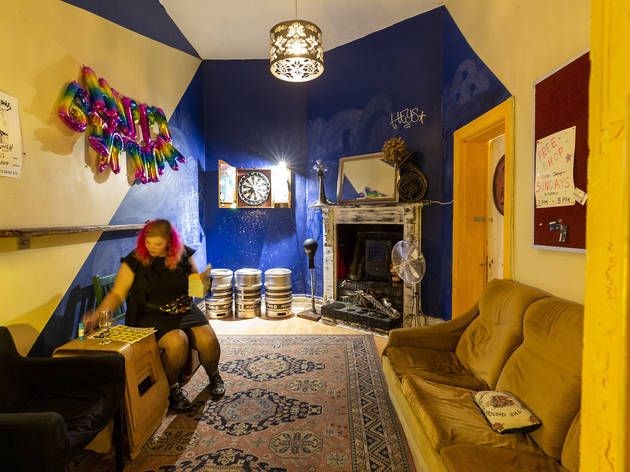 5/14
Photograph: Nathalie Saldumbide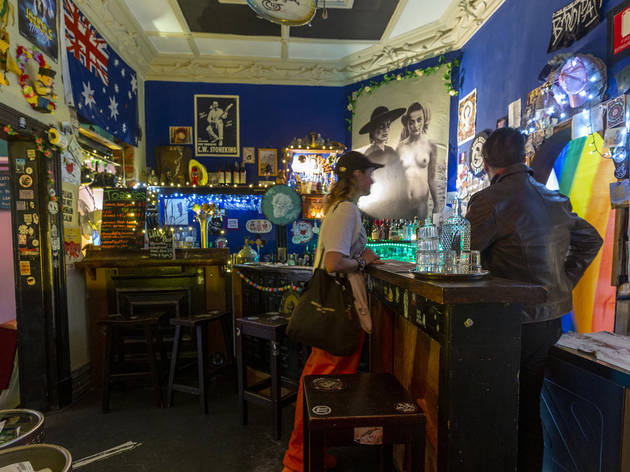 6/14
Photograph: Nathalie Saldumbide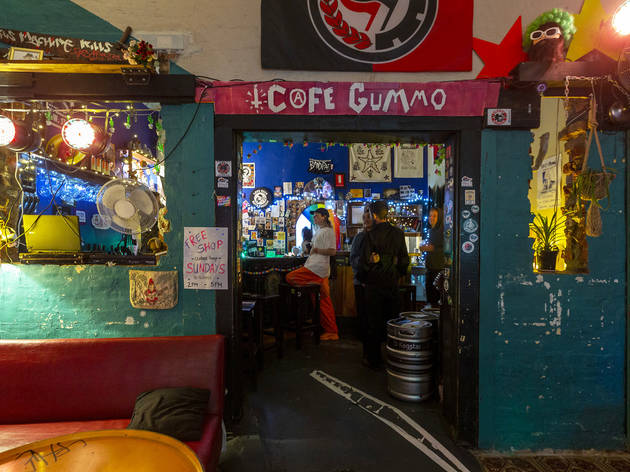 7/14
Photograph: Nathalie Saldumbide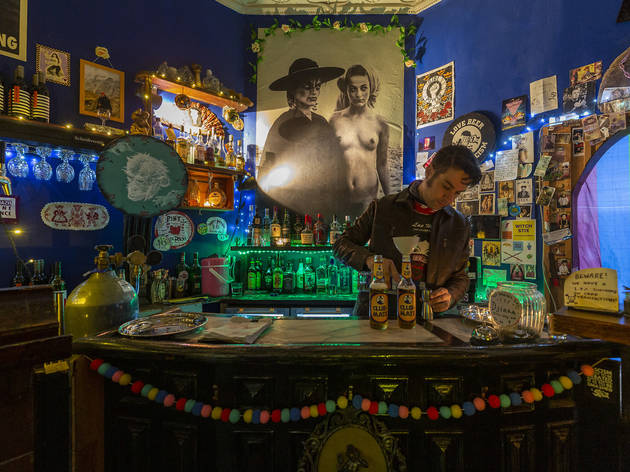 8/14
Photograph: Nathalie Saldumbide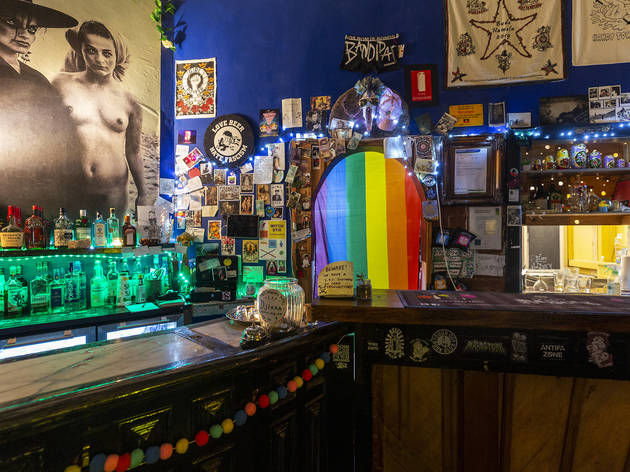 9/14
Photograph: Nathalie Saldumbide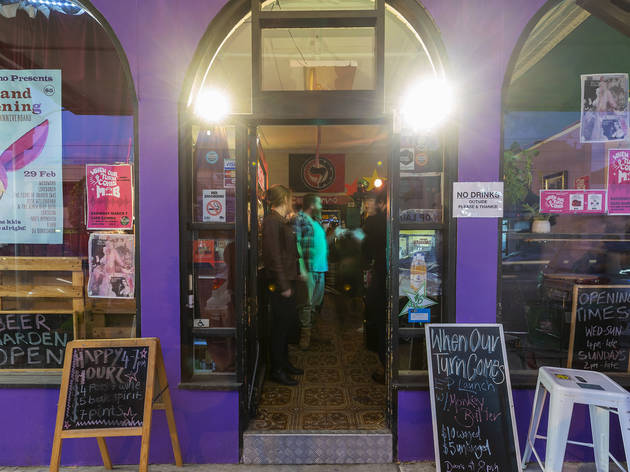 10/14
Photograph: Nathalie Saldumbide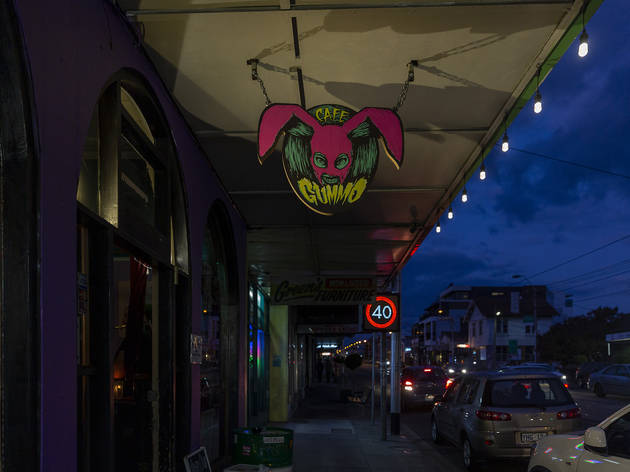 11/14
Photograph: Nathalie Saldumbide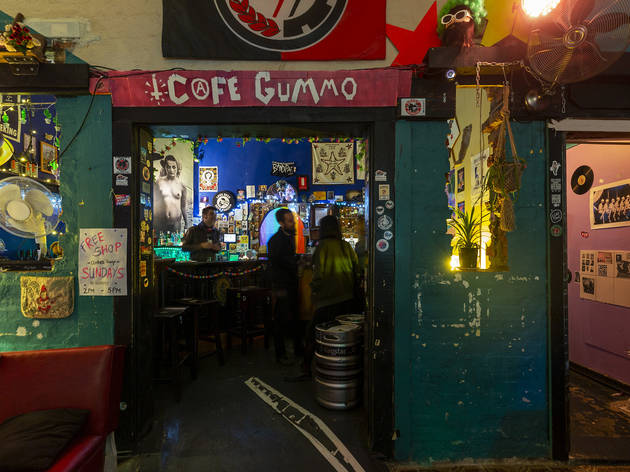 12/14
Photograph: Nathalie Saldumbide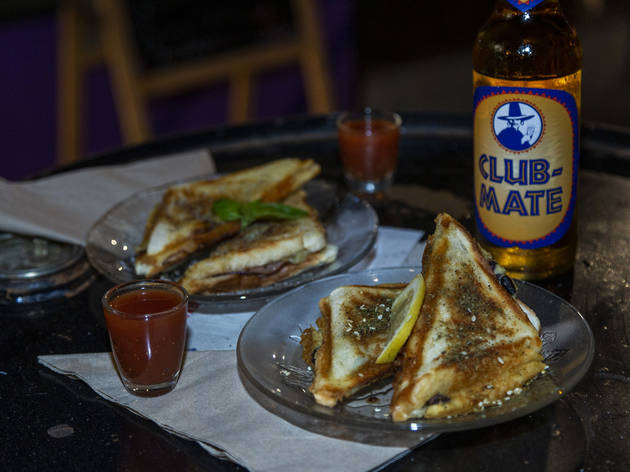 13/14
Photograph: Nathalie Saldumbide
14/14
Photograph: Nathalie Saldumbide
Time Out says
A DIY-to-the-death bar and experimental music venue
Ever wanted to dip your toes into East Timor's experimental noise scene? Already dipping? Cafe Gummo might be for you. Yet another win for the northern stretch of High Street, the café-by-day, dive-bar-by-night has been turning heads with its staunch socio-political messaging and inclusive atmosphere since opening its doors in 2018, offering a safe but unmistakably wild space for all who step to its anti-dickhead, pro- bric-a-brac digs.

Before we begin, it's important to be aware that Cafe Gummo is not for the precious. It's 10pm on a Wednesday when we arrive, and categorically experimental music is spilling onto (and well down) High Street from the venue's small, road-adjacent band room. Five bucks gets you into tonight's line-up of mostly Indonesian noise musicians plying their machines to a busy front room; mainly young, some standing, some sitting on the ground. All very respectful, all transfixed by the pained wailing of the vocalist, who herself is now on the ground. The walls are plastered in a mix of anti-facist, anti-ScoMo, pro-Indigenous, pro-LGBTQIA posters. One of the lighting fixtures is an old hi-hat decorated with clothing pegs to resemble a lampshade. Records line the walls, and there's a wonky, hairy dartboard surrounded by wall punctures from a handful of mismatched darts. It's all by design – a cohesively incohesive approach to interior decorating that gives the venue its powerfully unhinged ambience.

The modestly appointed bar offers cheap jugs, a few beers by the bottle and a low-key cocktail list. Food, while limited, is functional, cheap as shit and vegan. By night it's strictly toasties, where a hole-filling (if brutally garlicky) hummus-based number will set you back a mere $4. A sleuthing of Gummo's Instagram points to a Sri Lankan option on Sundays. The bar also spruiks a product called "witch sticks": a series of smokable herbs that we will leave you to investigate in your own time, perhaps in the beer garden, from whence the jazz cabbage is now beginning to freely waft.

Well-priced gigs run semi-regularly throughout the week and showcase niche talents from the Melbourne underground and beyond, and it's not just noise shows. Gummo casts a wide net, hosting everything from punk to breakcore and even the odd karaoke night. Come Comedy Festival time, it doubles as a chuckle hut.

Cafe Gummo is really the durian fruit of bars: it's a bit ugly, its aroma is undeniably pungent, and it's definitely not going to please everyone. Some people might even be repulsed by it, and that's OK – it's a pretty wild flavour. But like the humble durian, if you love it, you won't be able to get enough, and to those who do love it Gummo is perfect – charming, safe, full of character and (unlike the durian) guided by a refreshing sense of social responsibility we can all appreciate.
Details
Address:
711 High Street
Thornbury
Melbourne
3071

Contact:
Opening hours:
Wed-Fri 4pm-1am; Sat 4pm-midnight; Sun 4pm-1am
Users say