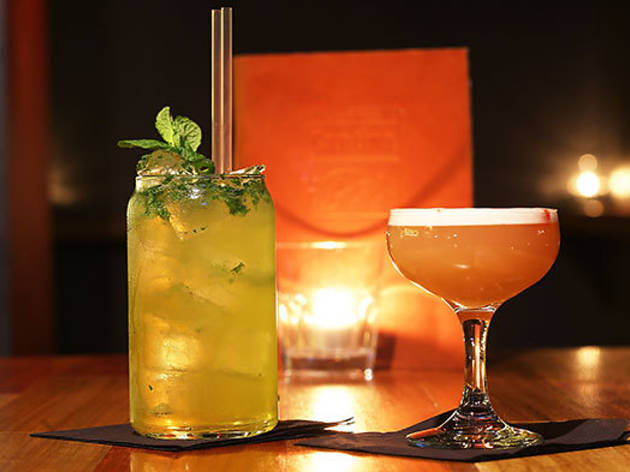 1/13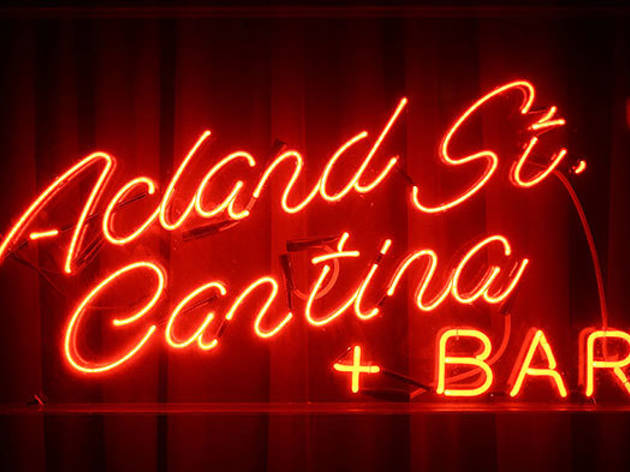 2/13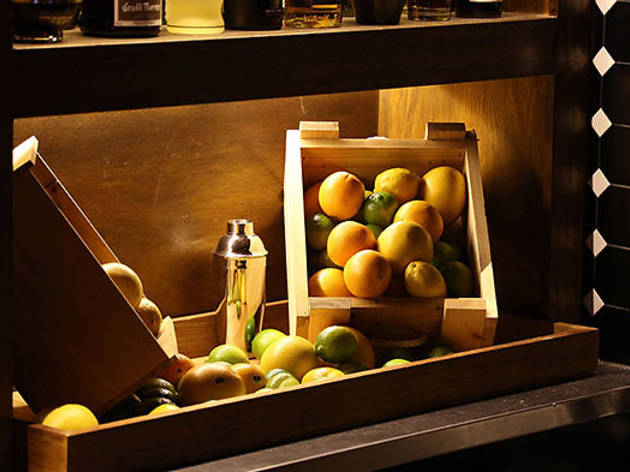 3/13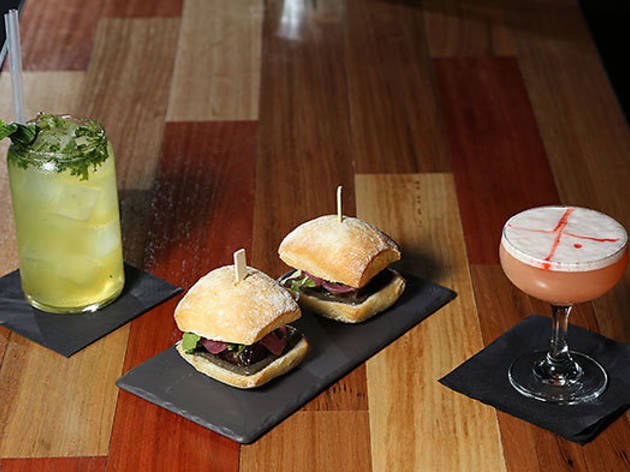 4/13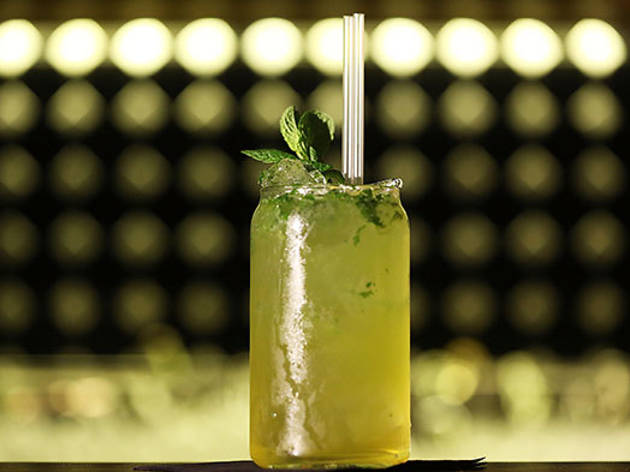 5/13
6/13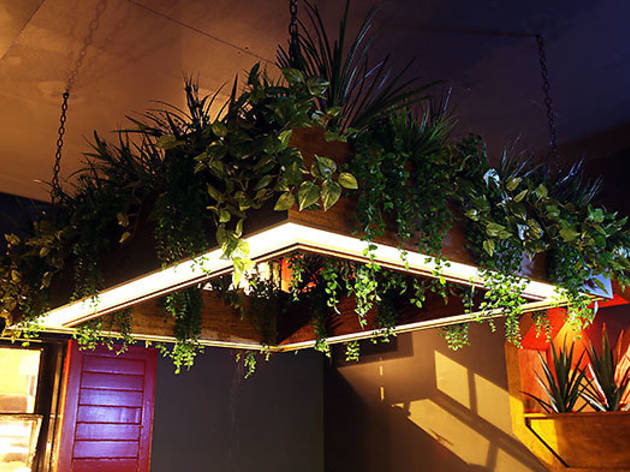 7/13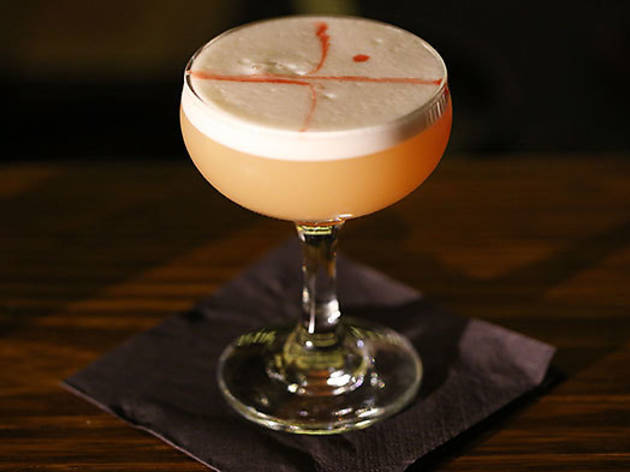 8/13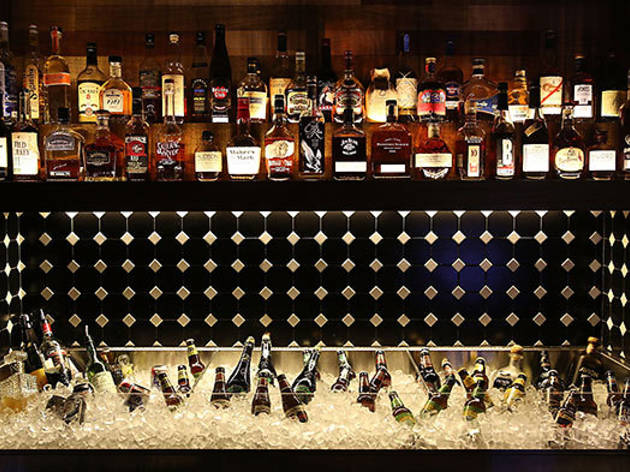 9/13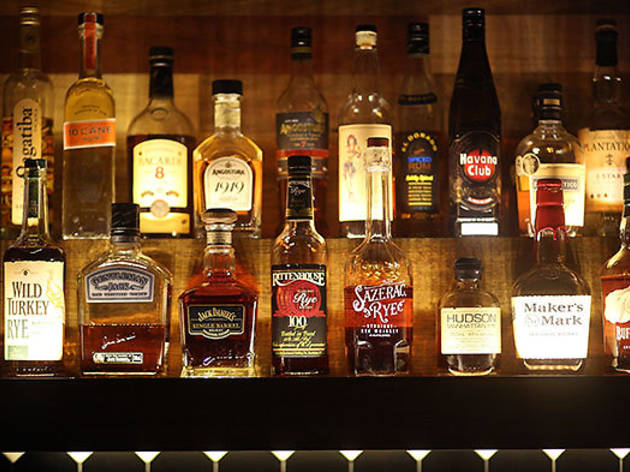 10/13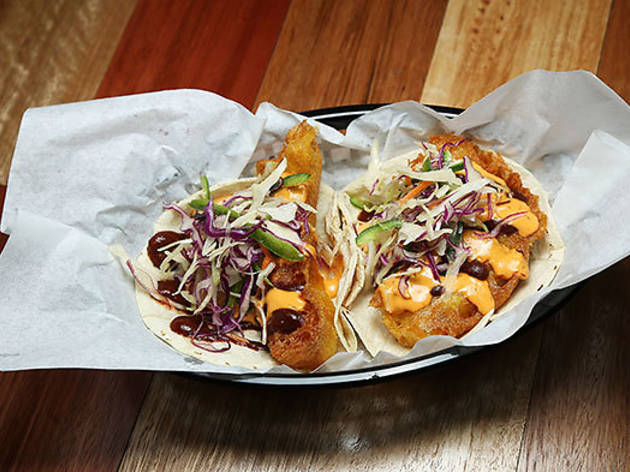 11/13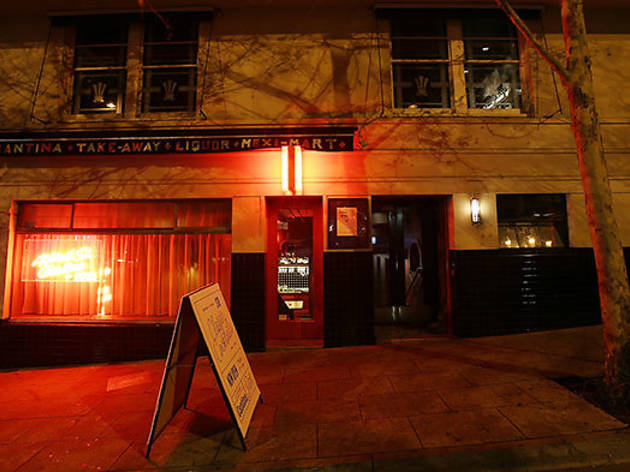 12/13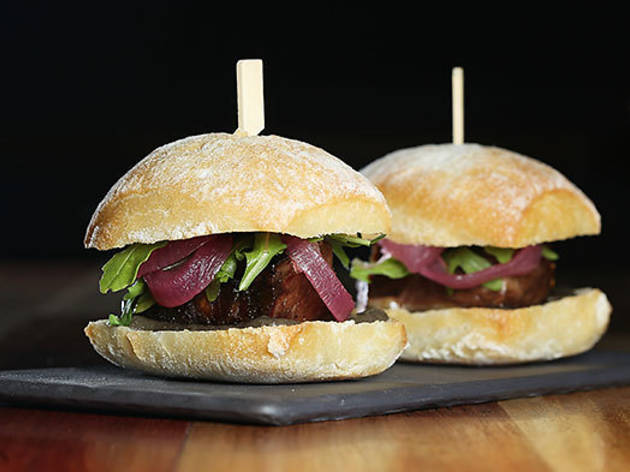 13/13
Time Out says
The café's out and the bar is in at this Tex-Mex corner of St Kilda
Acland Street Cantina's café and diner has grown up. Light and airy has been replaced with dark and brooding; white booths and red accents have made room for timber and tile. The mismatched leathers and dim lighting offer a saloon-like atmosphere for when you're throwing back the Tex-Mex flavours in bites and booze.
The immediate feeling you get when you walk through the door is that the staff are onto it and aware of everything going on around them. The restaurant's host will show you to either side of the bar, inviting you to check out the space, wander into the dining room if you like and make yourself at home. For a well-run operation, they're pretty chill with wherever you want to be, unless there's a private function in the adjoining room to the bar.
You can sit high at the bar or low on an array of stools and ottomans surrounding the edges of wall. If you chose to sit high, be warned: there's a hole in the wall to the kitchen that offers a lot of order shouting and bell ringing.
The drinks here are tight with an emphasis on classics (week-night happy hours offer $10 classics 5-7pm), Margaritas, whisky, tequila and mescal. House cocktail names have playful pop-culture references such as I'm on a Boat and Back to the Future. We opt for the Pope's Sour using a single malt Scotch, a herbaceous liqueur, lemon and sugar shaken with egg white to form a crisp and well-rounded drink that must be sampled. The Tall Sombrero is a tequila-based cocktail, the main spirit infused with chilli and tempered with lime, mint, sugar and cider. It's a sweet drink, but a balanced one.
The bocaditos, or bites, are a short but efficient list of sauced-up, one-handed food fit to sit alongside your drinking arm. The fish tacos – fried, salty and spicy – are the perfect accompaniment to beer. The beef short-rib sliders, however, are overly messy with flavour clashes: a sweet glazed slab of meat draped with sweet pickled onions butt heads against the lashings of truffle mayo. It should be sweet and piquant, or truffled, but not all three at once.
The saloon-style atmosphere makes Cantina Bar a bit of an anytime place, even if the polished staff may seem a little incongruous for the theme. You can get a little loose without judgement here, buckaroos; just don't start a bar fight.
Details
Users say