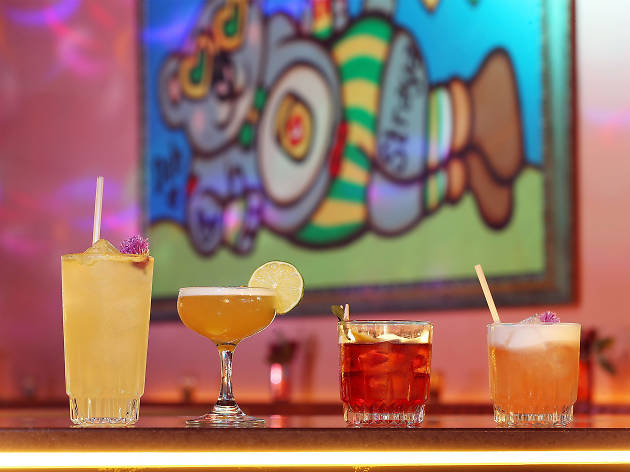 1/12
Photograph: Graham Denholm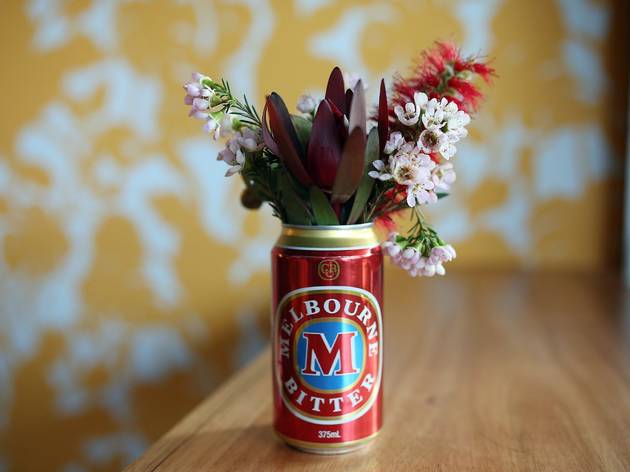 2/12
Photograph: Graham Denholm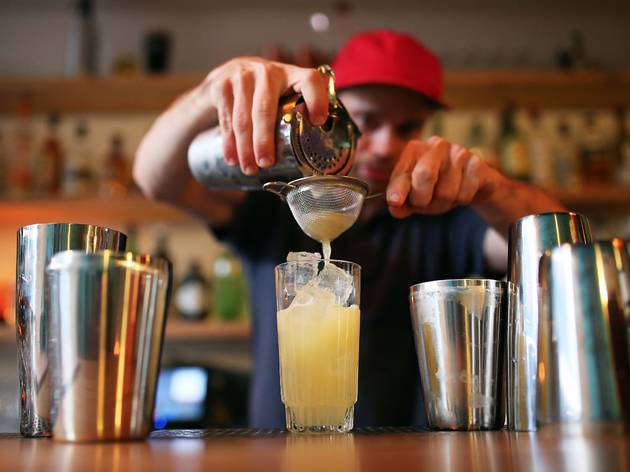 3/12
Photograph: Graham Denholm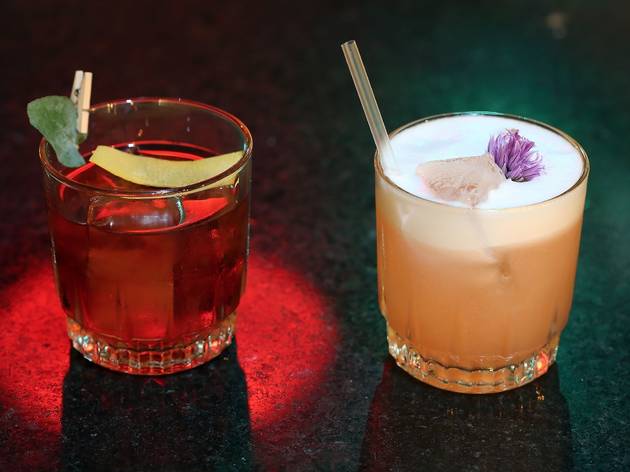 4/12
Photograph: Graham Denholm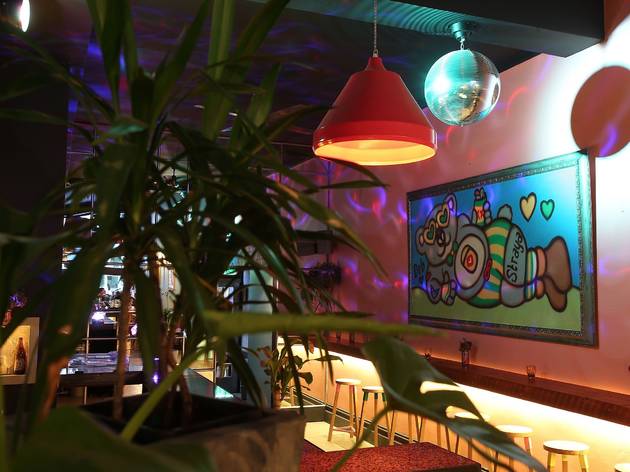 5/12
Photograph: Graham Denholm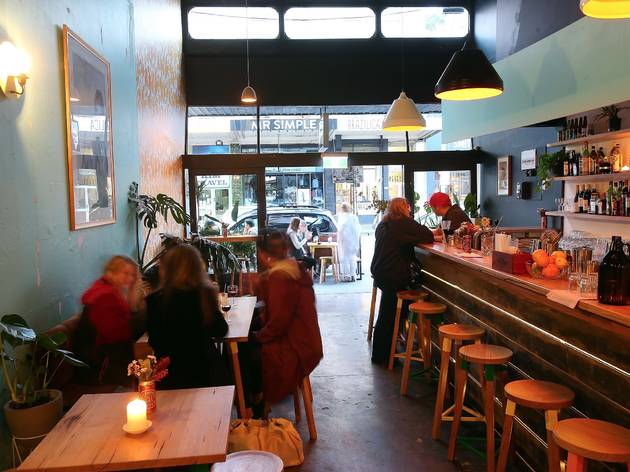 6/12
Photograph: Graham Denholm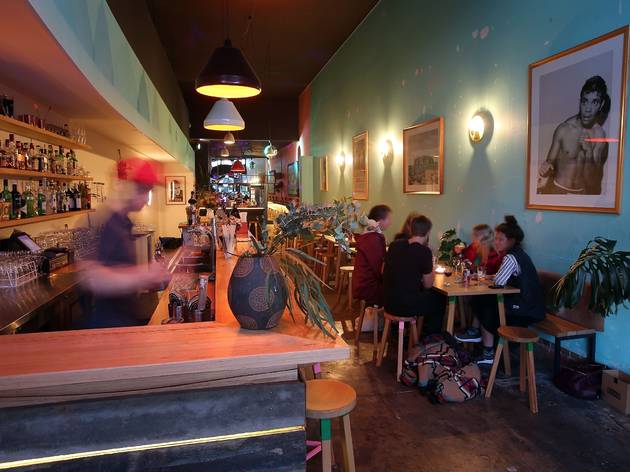 7/12
Photograph: Graham Denholm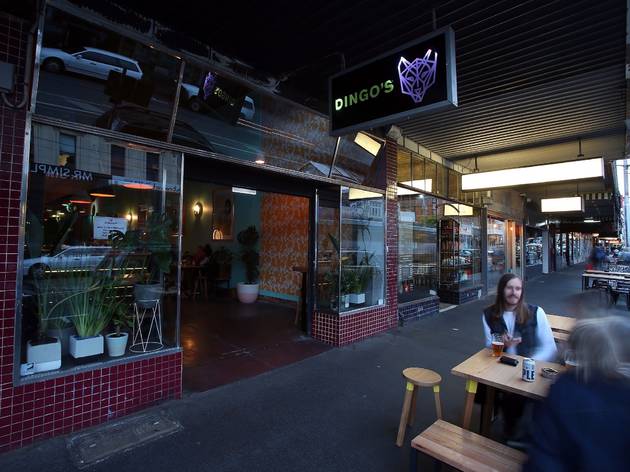 8/12
Photograph: Graham Denholm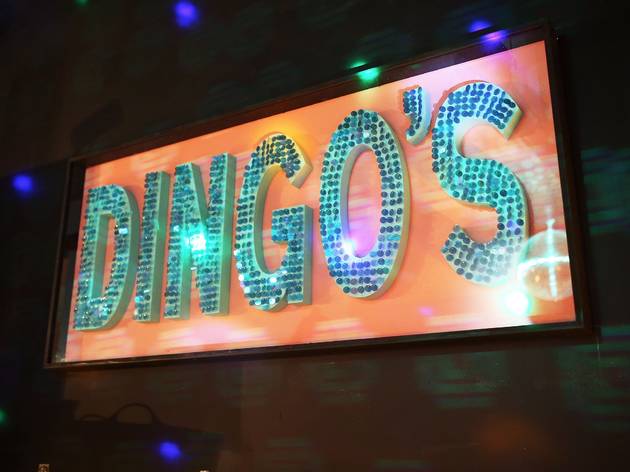 9/12
Photograph: Graham Denholm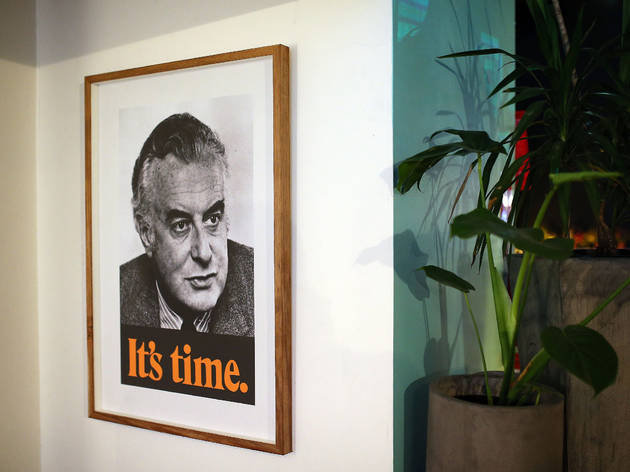 10/12
Photograph: Graham Denholm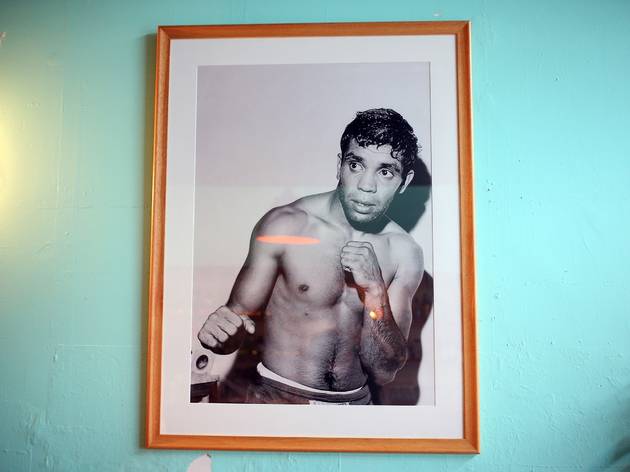 11/12
Photograph: Graham Denholm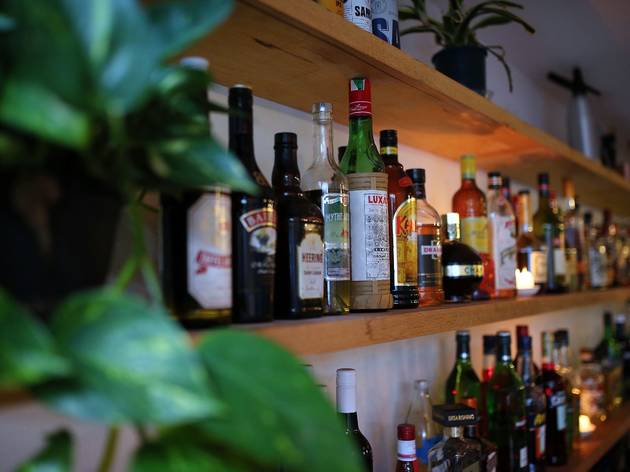 12/12
Photograph: Graham Denholm
It's the only place in town serving a Passiona cocktail, and we're into it
Dingo's Collingwood might just have conjured up a whole new theme: Let's call it High-end Suburbia. Wait, no: Gumleaf Chic. You need to imagine Jenny Kee and Slim Dusty got together one night over a couple of tinnies and decided to open a bar – that's what we're looking at here. 'It would need colour', says Jenny. 'And a bloke's back shed feel', says Slim. A few cans of aqua paint and some sprigs of native flowers in a Melbourne-Bitter-can-vase later and you have Dingo's.
This place nails Melbourne's Northside vibe: weird, welcoming, and completely original. It's is just near the corner of Johnston and Smith Streets, and was once an old grocery store. Thanks to its past life hosting aisles of food the bar is long and spacious, with plenty of big group tables and...wait, is that a dance floor? Yes, my friend. That's a strobe-lit, mirror-ball-strung, black-walled dance floor. Very blue light disco circa 1982.
Staying on theme, the cocktail list is more Aussie than a busted plugger: you've got the Passiona, Big Pineapple, Hawaiian Shirt, Old Gum Tree, and Blood Orange Margarita. The first three drinks are light and fruity. The Passiona mixes passionfruit, Passion Pop and light rum, bringing back memories of the childhood summers and questionable teenage decisions. Similar story for the Big Pineapple with pineapple syrup, fresh lime, and East Eu Apricot (yes, the retro liquor you used to pilfer from your parent's drinks cabinet.) The Hawaiian Shirt is the standout – West Winds gin and strawberry syrup over ice so that it tastes exactly like a melted down Calippo.
The Old Gum Tree is listed as 'an Australian Old Fashioned' that they make from bourbon, eucalyptus bitters, and a touch of orange and the results are fragrant and sharp. It's the Blood Orange Margarita that doesn't quite deliver – it's much flatter and milder than expected.
The wine list is also brief, but firmly Aussie-flavoured: a Jeff Fenech chardonnay from Heathcote is oakey and crisp; the 2014 Wild Dog pinot noir is a lighter Victorian drop; and the One Chain The Wrong 'Un shiraz cabernet is a really rich and full bodied red.
Dingos are still trying to sort out their licensing issues before being able to open up the kitchen, so make sure you eat before heading in. The good news is that food is coming, and that's lucky because this place really needs it. You want to settle in for a long drinking session, but then you start daydreaming about retro tuckshop snacks and you need to strike out for a pie or a jaffle. Once that kitchen goes in there'll be not stopping the retro-themed summer jams. Onya, Dingos.
Venue name:
Dingo's
Contact:
Address:
310 Smith St
Collingwood
3066

Opening hours:
Wed-Thu 5pm-1am; Fri 3pm-1am; Sat, Sun 2pm-1am