Drink to spring at Loretta's
Spring is all about celebrating bright new flavours, this is exactly what Loretta's has in mind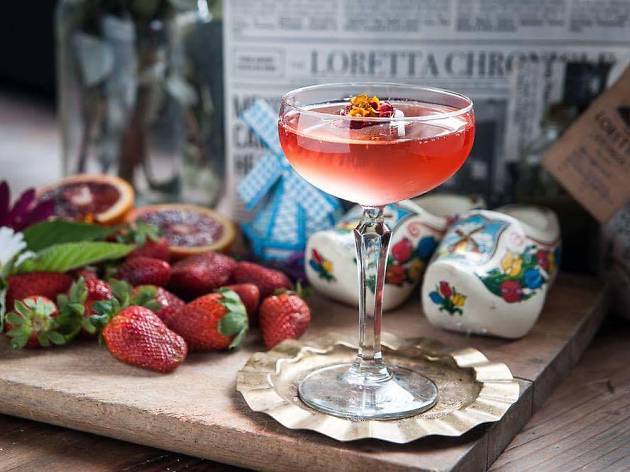 Loretta's has shaken off the Melbourne chill and welcomed spring with a new cocktail menu to accompany the warmer(ish) month. Ex-Eau de Vie head bartender Oscar Eastman, who now heads Loretta's in Fitzroy North, has devised a beautiful cocktail menu inspired by the concept 'Tabloid Nightmare' – the demise of print media.
Taste test cocktails like Pulque-mon Go: a fragrant mix of Calle 23 Tequila, horchata, chamomile, honey and Sierra Nevada Cactus and grapefruit Gose beer that uses the tart beer to balance the cocktail. There are plenty more interesting flavour combinations in the rest of the menu, and many more to come when the summer cocktail menu comes out in a few months for post-Edinburgh Gardens sessions.
If cocktails aren't for you, the Loretta's team also know a great whisky (or whiskey) when they see one, with plenty of American options alongside classics from the Scottish isles. Hungry? Bluebonnet Barbecue is serving up smoky meats cooked low-and-slow from Loretta's neighbouring kitchen, so you won't have to go far for some sustenance.