Flights of Fancy at the Duke
It's always wine time at this Melbourne pub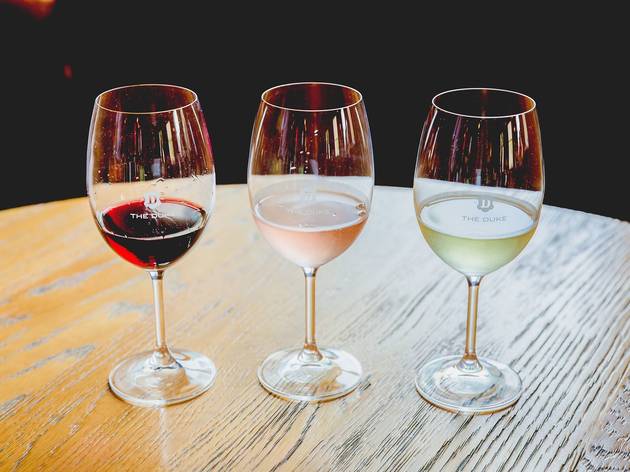 1/3
Photograph: Supplied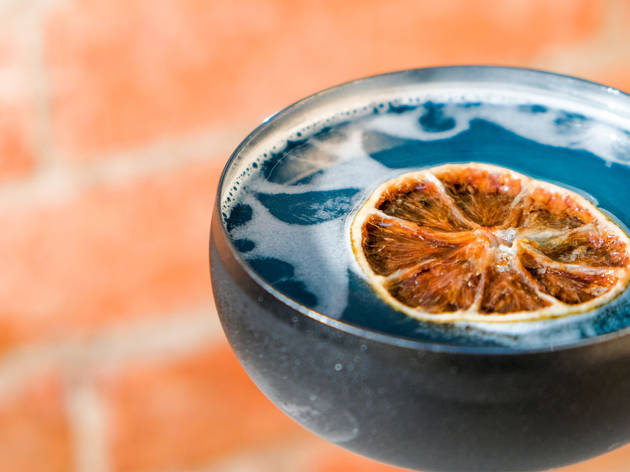 2/3
Photograph: Supplied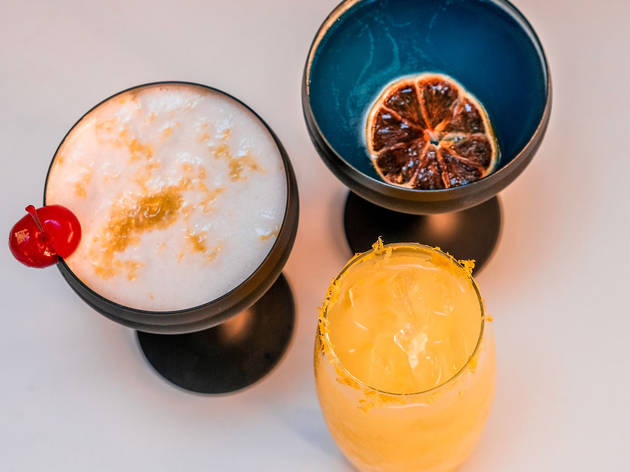 3/3
Photograph: Supplied
The Duke's upstairs wine bar has a swish new wine tasting experience, available every day.
Head upstairs and order the Flight of Fancy, a tasting trio of regionally focused wines. For $19 you get three glasses of wine that will showcase a different wine making region. Compare and contrast each drop as you work your way through each glass, and have a chat to one of the bartenders, who can tell you more about what you're tasting.
To kick things off you'll be able to travel south to the Mornington Peninsula, with a flight of three vinos from the nearby Victorian vineyards. You'll get to taste a pinot noir and a chardonnay from Stonier, a vineyard which first planted vines back in 1978; and a chardonnay from Garagiste Merricks, whose small batch drops highlight the subtleties of the Peninsula's different sub-regions.
Regional spotlights change regularly, with upcoming flights coming from wine regions in Italy, Spain, Portugal, the US, Argentina and South Africa. Flight of Fancy is available all the time, from the Duke's wine bar on level one.
If spirits are more your jam, the Duke is also doing fresh $19 cocktails. Try the Millenial-inspired smashed avo cocktail, which mixes tequila, cointreau, lime, agave, nectar and avocado; the tiki tang, which is a fun mix of spiced rum, malibu, pineapple juice and lemon zest; or the after midnight, which blends citroen vodka, dry curacao, blue curacao, cranberry juice and a squeeze of lime.
Get down to try them for yourself, and find out more about the Duke.