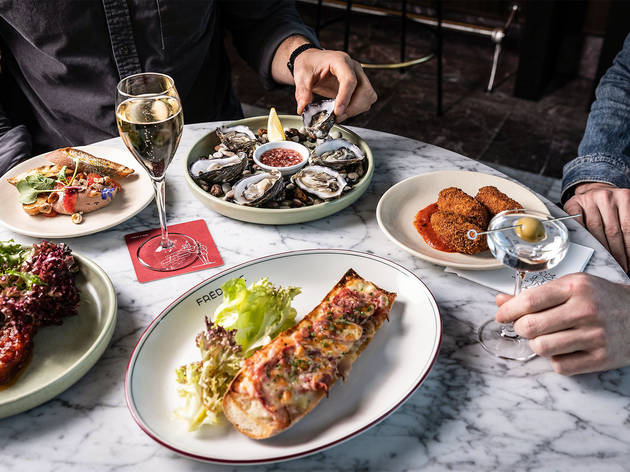 1/14
Photograph: Melanie Desa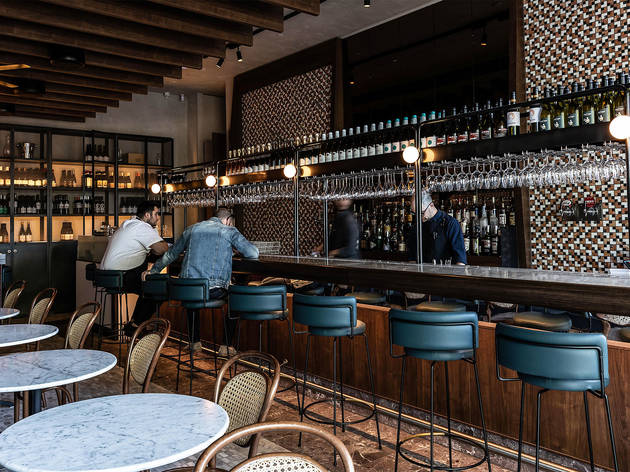 2/14
Photograph: Melanie Desa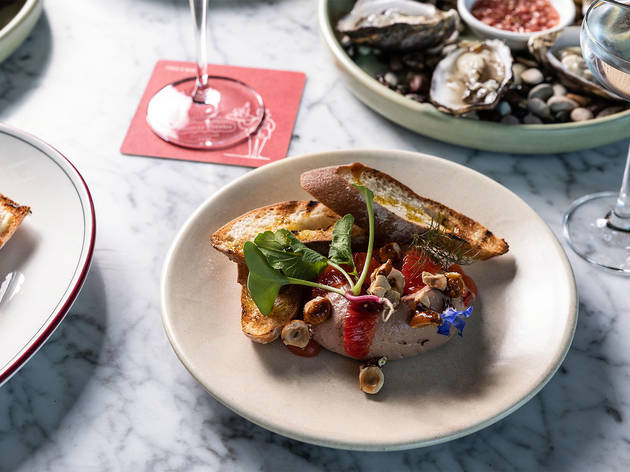 3/14
Photograph: Melanie Desa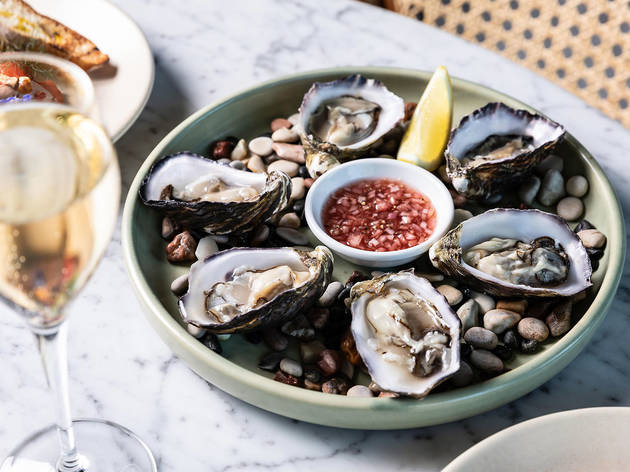 4/14
Photograph: Melanie Desa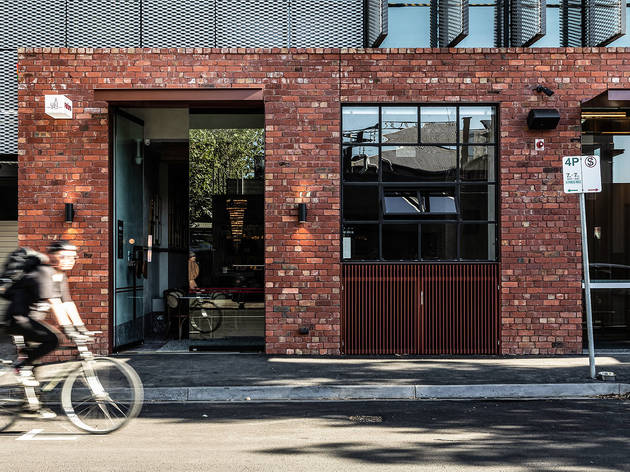 5/14
Photograph: Melanie Desa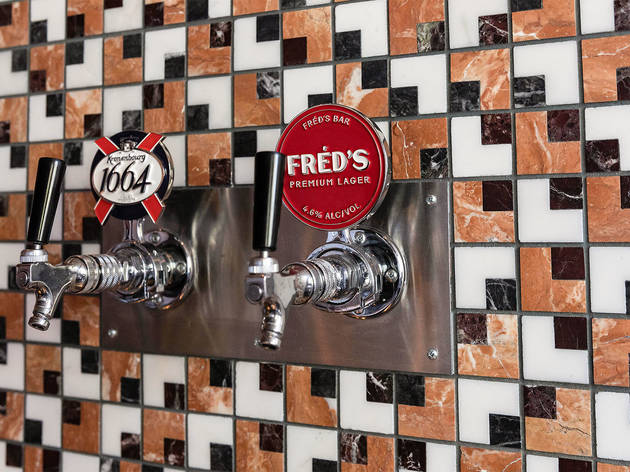 6/14
Photograph: Melanie Desa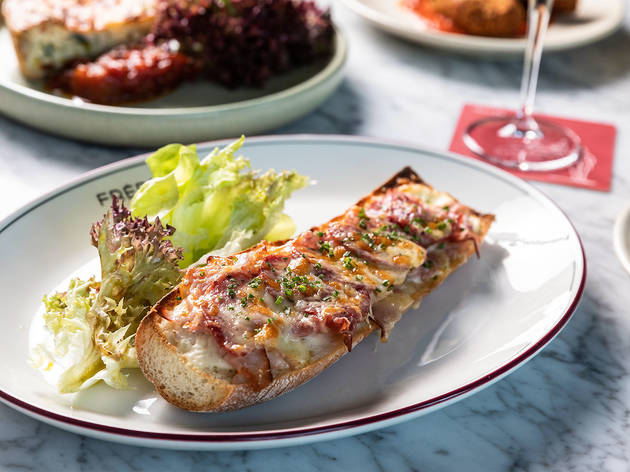 7/14
Photograph: Melanie Desa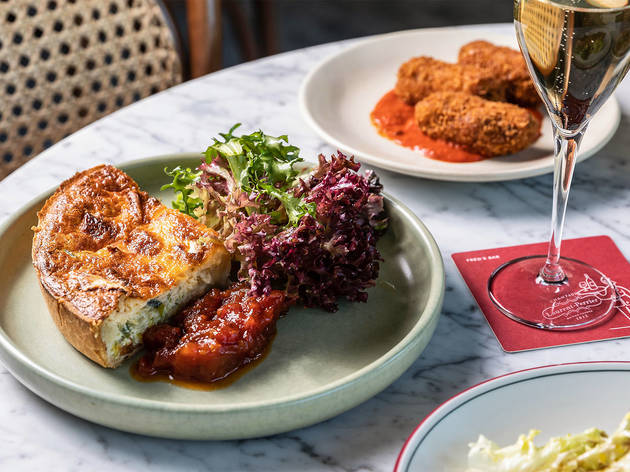 8/14
Photograph: Melanie Desa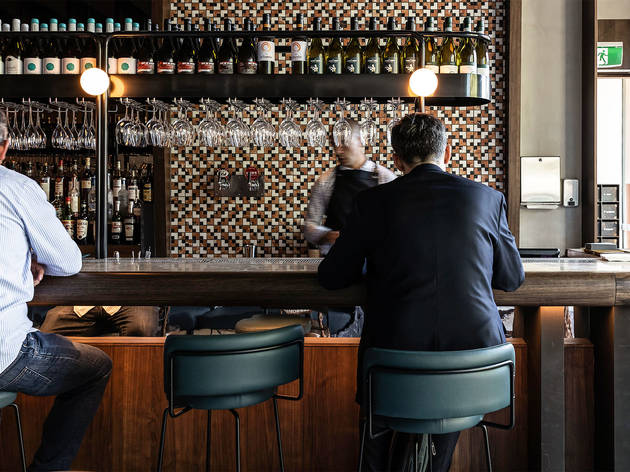 9/14
Photograph: Melanie Desa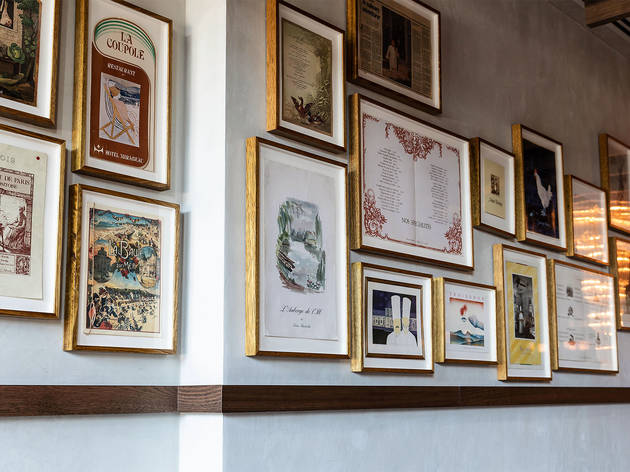 10/14
Photograph: Melanie Desa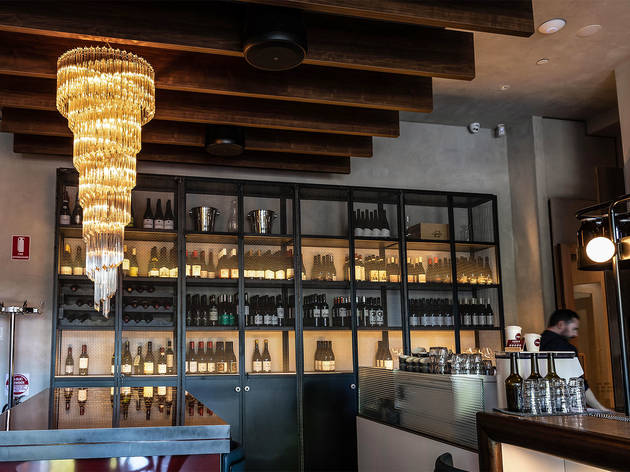 11/14
Photograph: Melanie Desa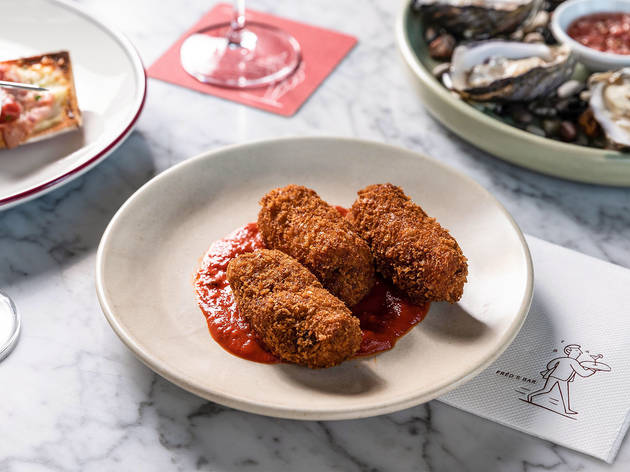 12/14
Photograph: Melanie Desa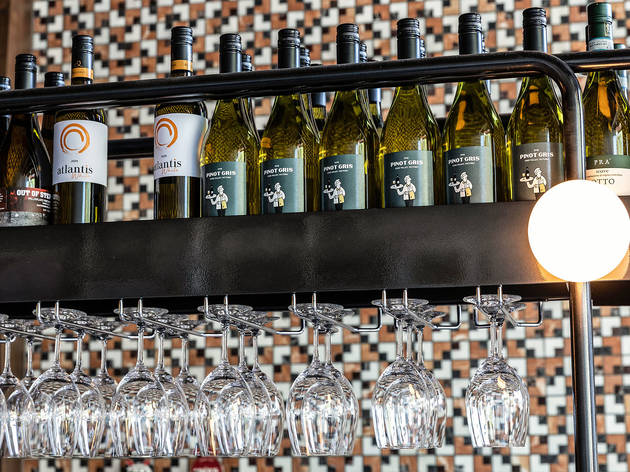 13/14
Photograph: Melanie Desa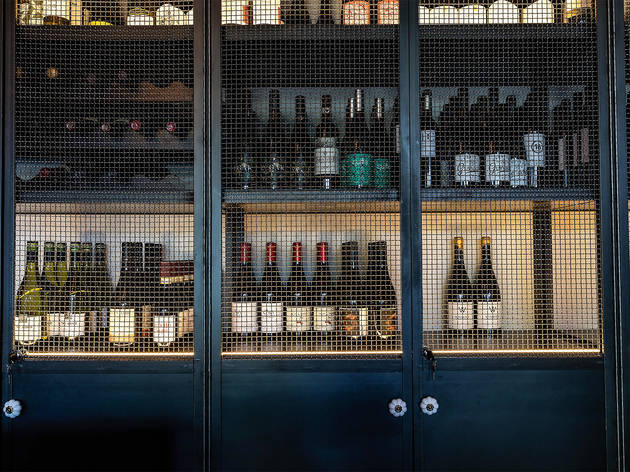 14/14
Photograph: Melanie Desa
Time Out says
A neat, little bistro designed for you to eat all day and drink all night
We Melburnians like to put everything into their neat little boxes. Bars can't serve breakfast. Cafés don't know how to make a decent cocktail. Wine bars shouldn't have full-service menus. But what if we had a venue that did? Fred's Bar, the casual, all-day counterpart to the Reymond siblings' (Nathalie, Edouard, Antoine) French fine diner, Frederic, does indeed serve bircher muesli and Five Senses coffee from 7am daily, half-size Martinis and Boulevardiers next to an eclectic wine list from 11.30, charcuterie and croquettes next to perfectly cooked, grass-fed porterhouse steaks all night long. We really can have it all.
Housed inside yet another development in Cremorne, Fred's Bar has been done right. The tile work, natural stone-hued marble bar, walnut trimmings, soft, accent furniture and framed memories of Paul Bocuse and Georges Blanc (mentors to Jacques Reymond) make you feel like you're in a bistro that has been there forever, rather than sitting in a self-conscious, slapped together, tokenistic restaurant forced onto the ground floor of a commercial project that is not complete. The Reymonds did not have the formula working in their favour, but they rose to the occasion.
Oysters and Champagne in a French bistro could come across as mind-numbingly clichéd and even lazy if you're a cynical Melburnian, but clichés are clichés for a reason, especially when oysters are shucked to order, devoid of pesky shards of shell and accompanied by delightfully piquant mignonette. The crowd of locals – which includes everyone from D-list celebrities who live in the area to agency workers and South Yarra folk who have made the trip across the bridge – also welcomes a venue that knows how to serve a bivalve, as the varieties change from Sydney Rocks to Pacific overnight. Spare a thought for the poor apprentice.
The croquettes are a delicate purée of cauliflower suspended in a roux, barely held together by a necessarily thick breaded crumb. We only wish they didn't arrive on top of the generous slick of harissa so we could enjoy the subtleties of croquettes on their own before they disintegrated into the accompaniment. The quenelle of chicken liver pâté is a pâté for purists, served with a few segments of blood orange and a crumble of hazelnut praline rather than being masked by a sweet, booze-spiked jelly we are so used to these days.
Mind-bogglingly, the Croque Monsieur is an open-faced, half-baguette boat of ham, saucisson, pickled onion, cheese and finely chopped chives homogenised into a warm mass from the heat of a grill. Sadly, this Mister Crunch is more chewy than anything, and it would possibly only receive approval from the leisurely activewear crowd looking to minimise their carb intake. Similarly lacking is Frederic's salad, which on paper (white anchovies, lardons, soft-cooked egg and parmesan dressing) reads like an absolute winner, but arrives a little sanitised and diluted with its smooth-surfaced cubes of croutons, unseasoned eggs and arrestingly sweet shards of candied, cured pork carefully placed on top of each other with spooned dressing, rather than tumbled, free-form and properly seasoned.
In the category of 'ubiquitous and almost overlooked', the quiche is a triumphant, quivering slab of savoury egg custard punctuated with melted Delice de Bourgogne (triple cream cheese), rind and all, on its top served in a buttery pastry shell. It is served room temperature as a necessity to keep it intact next to a bitter-leaf salad to offset its richness and amplify the leek sweetness. Could this quiche be the cure to ennui? We say yes.
It may be worth noting that while there are certain aspects of Fred's bar that denote experience and maturity, there are some kinks that need ironing out – dishes are required alongside Martinis for olive pips, cocktails should go from tins to glass through a strainer to prevent shards of ice swimming their way into drinks, staff need to be taught to open $100+ bottles of Champagne with wine knives rather than fumbling around tearing the foil with their fingers – but these are minor gripes when a venue barely sleeps. As for a sunrise to late-night bistro and bar, this might be a relatively new concept to us sheltered Antipodeans, but it's being embraced with open arms. And thankfully, the locals are leaving their existential musings and berets at home.
Details
Best selling Time Out Offers