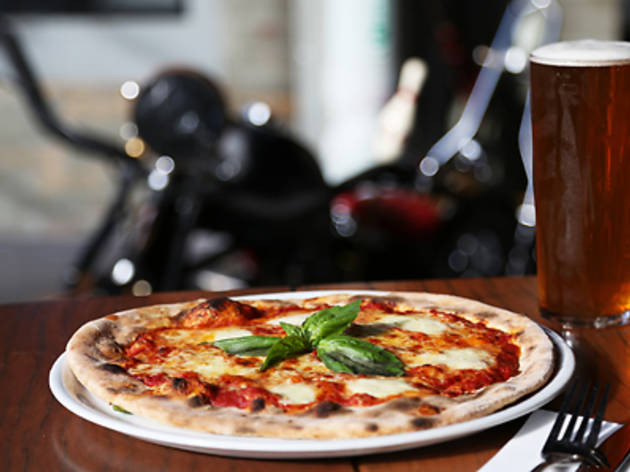 1/16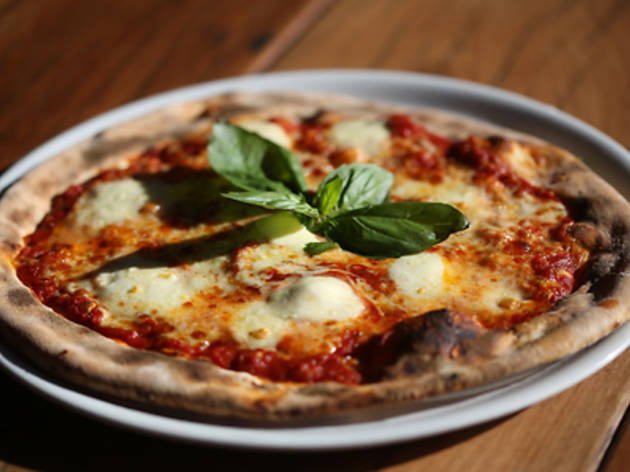 2/16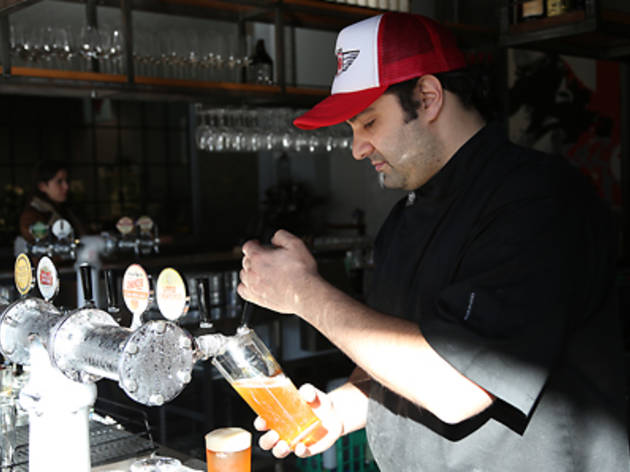 3/16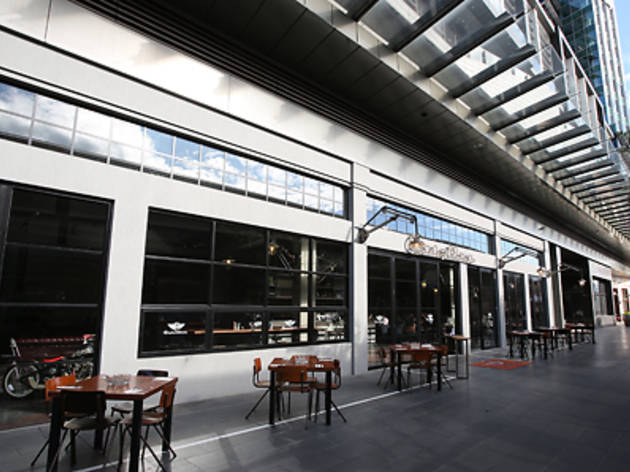 4/16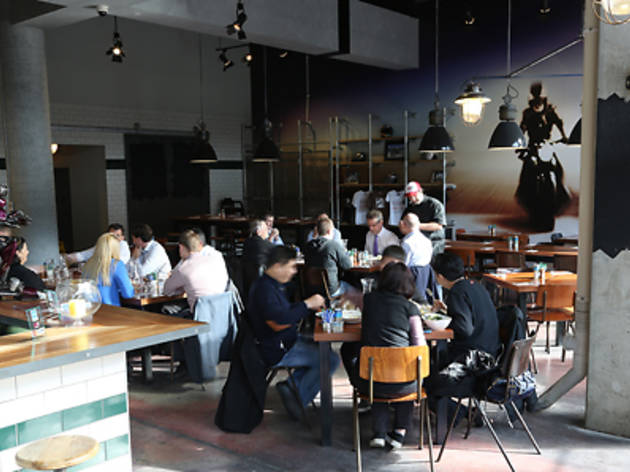 5/16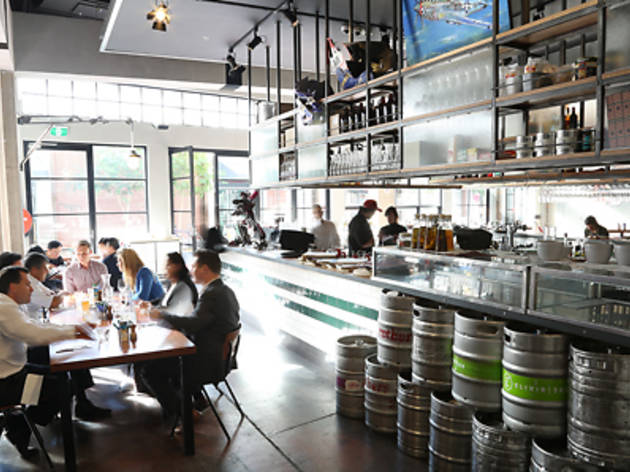 6/16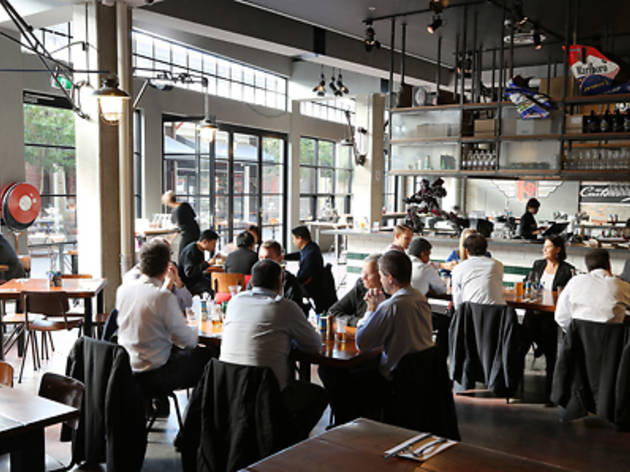 7/16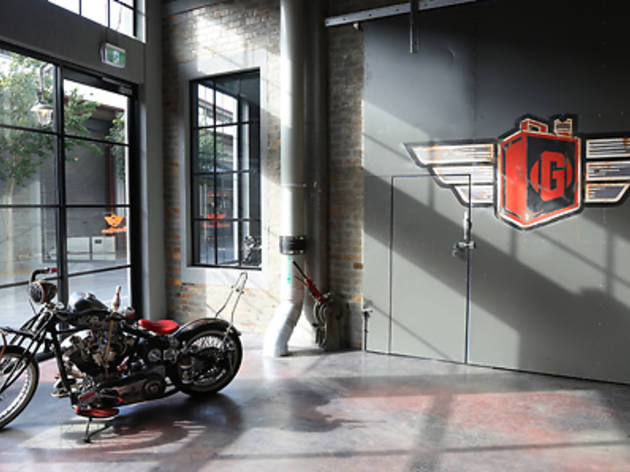 8/16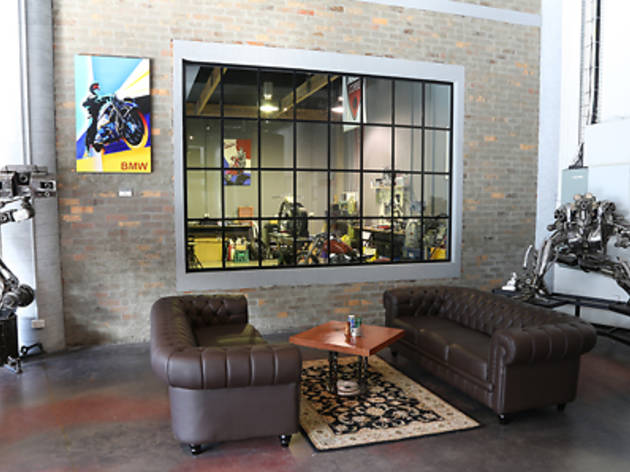 9/16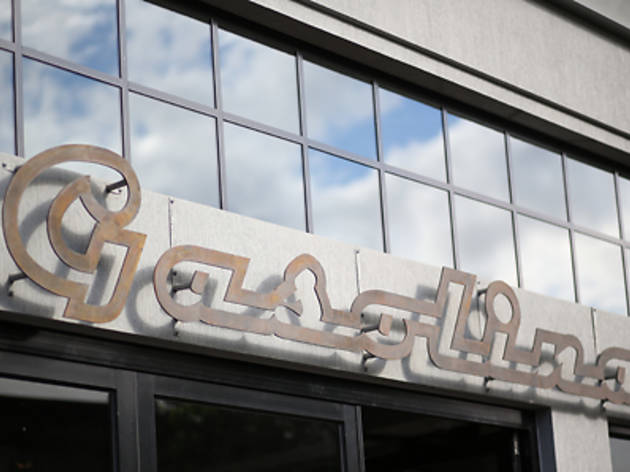 10/16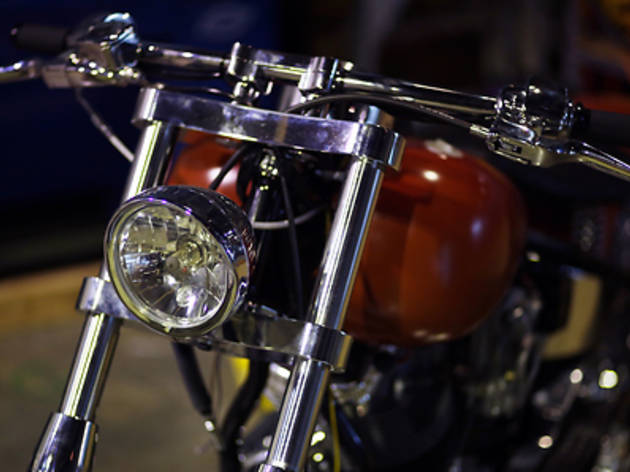 11/16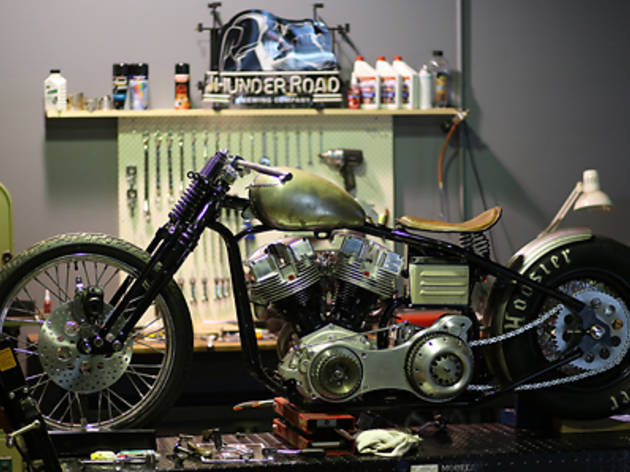 12/16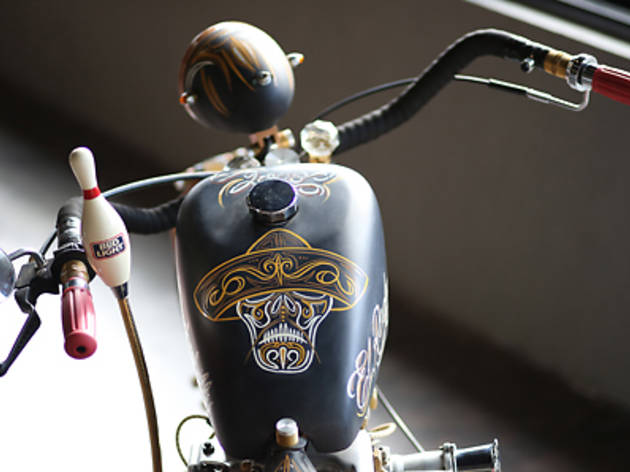 13/16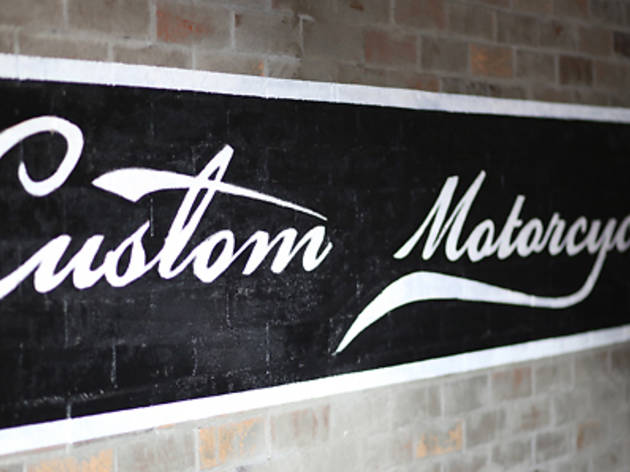 14/16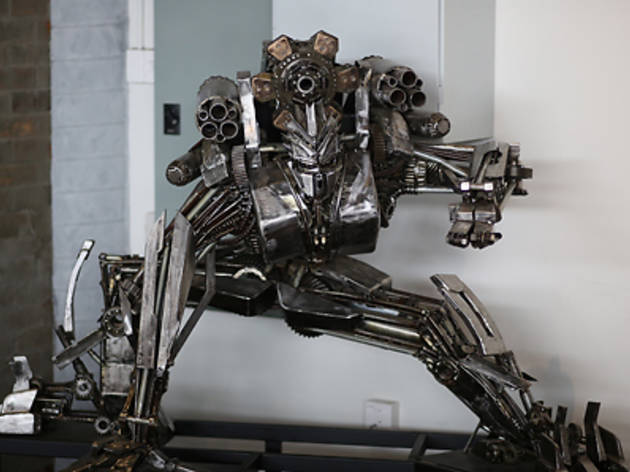 15/16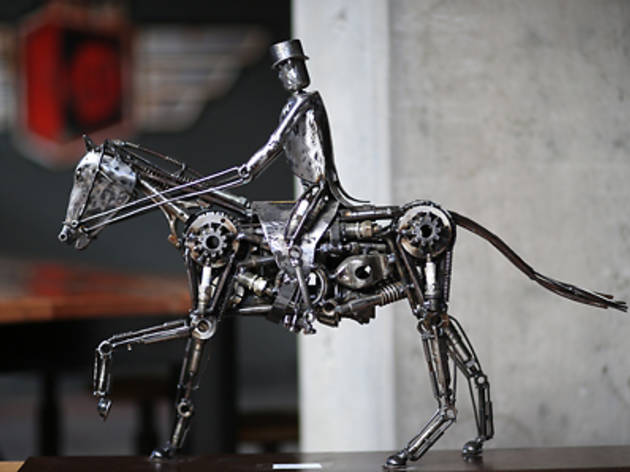 16/16
Heading to DFO? Get yourself some pizza and maybe even a motorbike at this functioning workshop and bar
We know. South Wharf is a little weird. It's hard to get to, packed with tourists, and walking through the strip of mega-restaurants built between the Yarra and the DFO last year feels a bit like you're in the Food Court at the End of the Universe. But there's good to be found here.
The Sharing House has been successfully reinvented as Bangpop Thai serving decent street hawker-style snacks. And down the way is Gasolina – a rockabilly pizza bar where they're building custom motorbikes on site.
They definitely win Best Use of Shed. Off to the left of the dominant central bar is a huge workshop where you can watch a mechanic tinkering away on the hogs. If metal gets you hot, you'll love it. You're welcome in the shop, and the main room is littered with sleek cafe racers and menacing Transformer statues made from bike parts by local artist James Skinner.
They do a good pizza here too. The oven is a towering inferno that's heated by gas and wood so you get maximum heat but also a touch of smoky char. Our flat tracker (or Margherita by any other name) is a
pliable, puffy and crunchy disc with tangy Napoli sauce and mozzarella that's still bubbling from its 90 seconds in pizza hell.
Who you'll be sharing the bar with is anyone's guess. Bikers hold functions, and the likes of Dan Waters and his bluesy stylings has the tattoo-and-quiff mob toe tapping on the weekends. Anytime between, it's unpredictable. One minute it might just be you and the bartender (who plays Regina Spektor when the boss is away), and then a huge crowd of conference escapees from the Exhibition Centre might descend.
Because it's such a mixed bag of punters, they've made concessions with the drinks list. Word from the bar is that 2 Brothers Kung Fu rice lager and Brunswick Bitter were too wild, so now they're pouring your standard James Squire line of beers, bottles Coronas and a handful of local wines unlikely to offend anyone. But hey, we'll settle for $6 Tecatés.
You might not go the literal extra mile to drink at this outpost unless you love bikes and beers. But if you're in the area for a conference or some cheap Converse, Gasolina is a good spot to refuel.
Venue name:
Gasolina
Contact:
Address:
25 Dukes Walk
South Wharf
3006

Opening hours:
Daily 11am-late