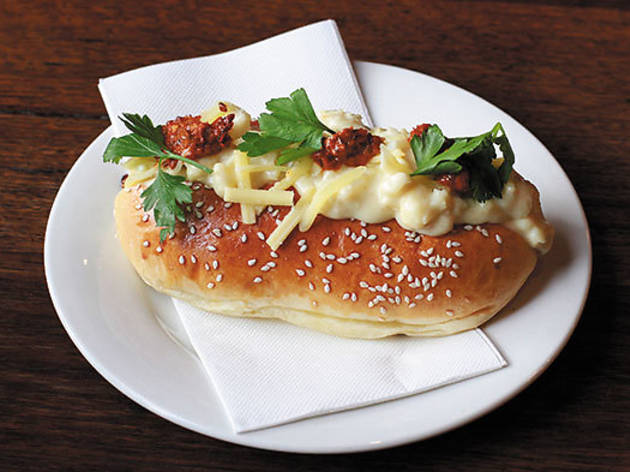 1/8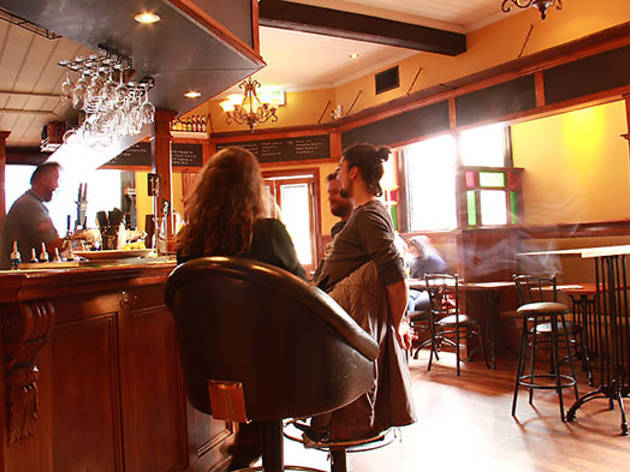 2/8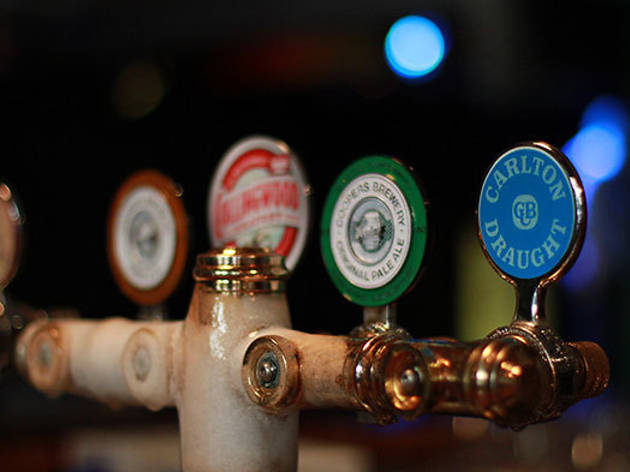 3/8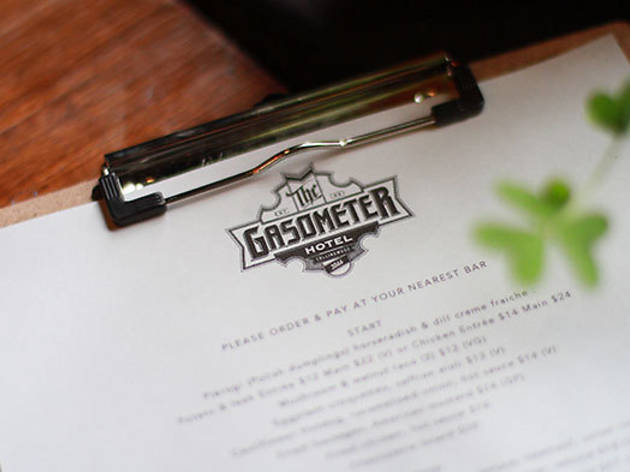 4/8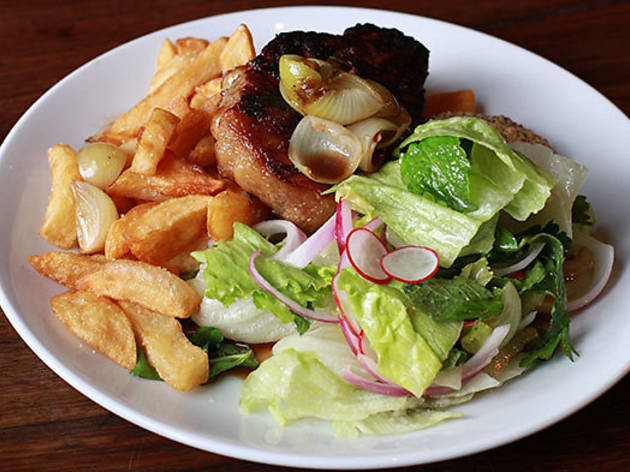 5/8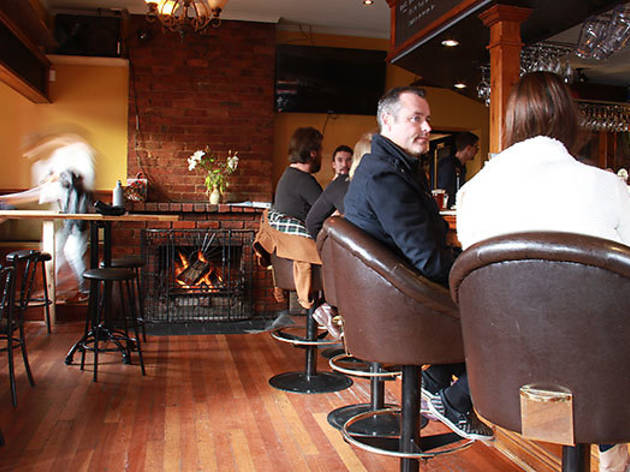 6/8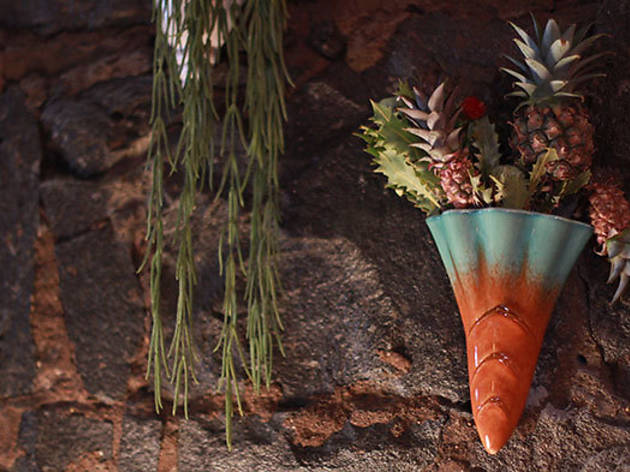 7/8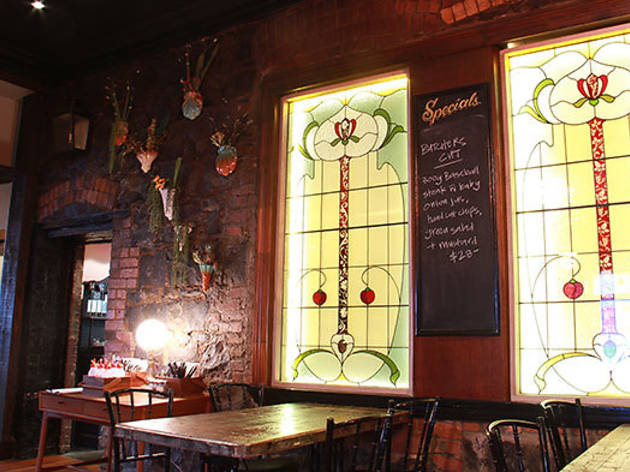 8/8
The Gasometer is back, with twice the star gazing potential
Smith Street's vegan-friendly indie-band-supporting pub slipped quietly into the night last December. Perhaps you didn't notice. Much as we loved the Gasometer's many fires, extensive vegan options and support of up-and-coming artists, it had been flagging for a while. In its last months, chef Shannon Martinez (she who made the place famous for its animal-free eats, which she's now churning out at Smith and Daughters) had moved on to other projects – a loss from which the kitchen never really recovered. It was a sad decline. For those who frequented the band rooms, it was yet another shot to the kneecaps for our already hobbled live music scene.
So praise the gods of audible joy, because not only is the Gaso back, but it's now under the sturdy command of Clint Fisher from Brunswick's Retreat and Shannon Vanderwert of Coburg's Post Office Hotel. They've brought better eats and an upsized, plushed-up band room, destined for a beery tarring.
These guys know how to craft spaces you want to be in. Every room is now packed with various shapes of rump-cupping leather seats from swivel chairs at the bar to couches out the back. The fires are ablaze and the bluestone rooms have all been garnished with nanna lamps, crocheted tablecloths and big sprays of flowers jutting from those hideous/awesome orange '70s vases.
You can now sink a few pool balls in the formerly useless second dining room, but it's the band room that takes the biscuit. They've knocked out a wall, upping the capacity to 350 and added a wraparound mezzanine balcony replete with perving stools and a full Nexo PA system. In other exciting fixtures news, we stick our head through a gap in the wall and discover the whole powder blue roof is now retractable, making sun-and-star-lit pre-session sessions (and maybe acoustic gigs) a highly potential thing.
They haven't finalised their band booker yet, but the first musical cab off the rank will be Infinity Broke (with Jamie Hutchings of Bluebottle Kiss), Machine Translations, and Jacky Winter on May 9. The full program kicks of on May 24, plus there's talk of alt-country barkeep Beth Barker working her magic.
For now, it's the Flaming Lips keeping you and your beer company. And that beer is good. Craft beer classics flow from every tap from your crisp Murray's Whale Ale to Mountain Goat Steam. You can still get Coopers and VB stubbies. You can get Twisties too, but food-wise things have taken a turn for the delicious.
Vegetarians, you can still find safe harbour among the classic parmas, burgers and daily-rotated steak special on offer. More so, in fact, since chef Julian Bell has done away with the former menu of mock-meats in faux gravies and gone for the likes of lentils and sweet, roasted tomatoes jazzed up with notches of gorgonzola and rough torn mint for pinching up in charred roti. Creamy cauliflower and mustard in a hot dog bun fails to sway us to the meat-free cause as well as huge leek pierogi. But then there's also juicy roasted pork loin with pearl onions and fragrant cardamom carrot purée to consider. It's the kind of dish that Sundays and grand old buildings like this were made for.
Welcome back, Gasometer. Stick around.
Venue name:
Gasometer Hotel
Contact:
Address:
484 Smith St
Collingwood
3066

Opening hours:
Mon-Wed 4pm-midnight; Thu 4pm-1am; Fri & Sat 4pm-3am; Sun 2pm-1am
Eat Pierogi Make Love

Get your head out of the gutter, Eat Pierogi Make Love is a Polish dumpling party by the folks behind Pierogi Pierogi, who will be cooking up a storm at the Gasometer Hotel on the eve of May Day.  Pierogi Pierogi will serve dumplings, kapusniak (a classic...

Food and drink

Sunday April 30 2017