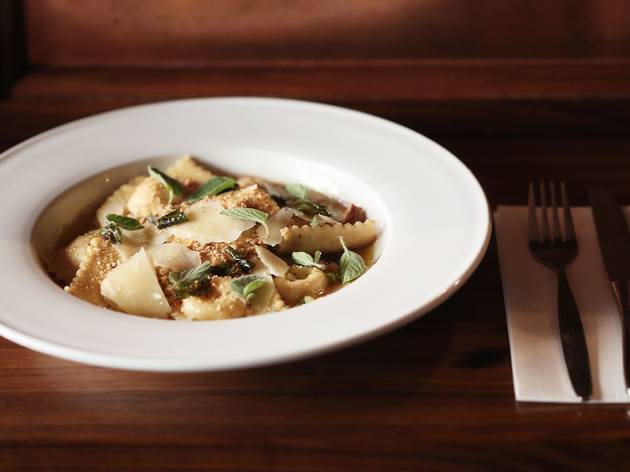 1/14
Photograph: Graham Denholm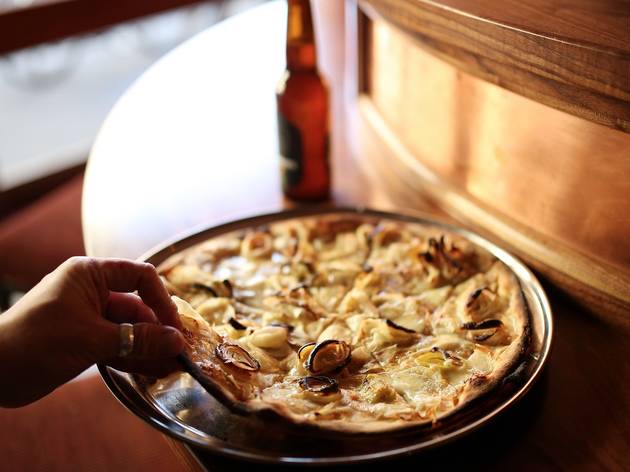 2/14
Photograph: Graham Denholm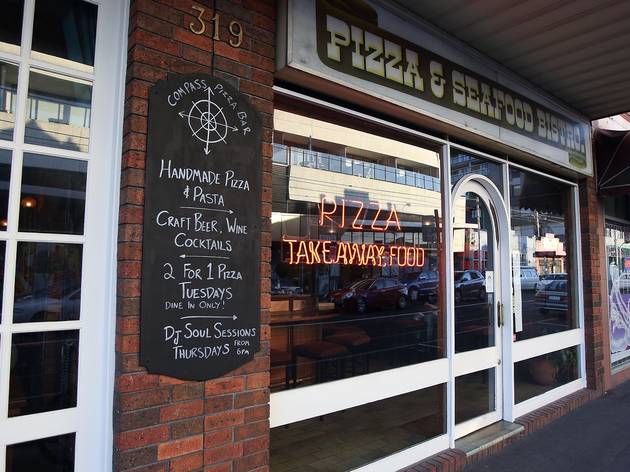 3/14
Photograph: Graham Denholm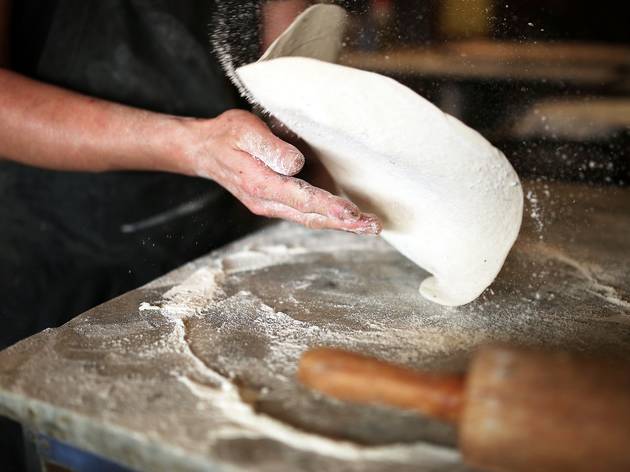 4/14
Photograph: Graham Denholm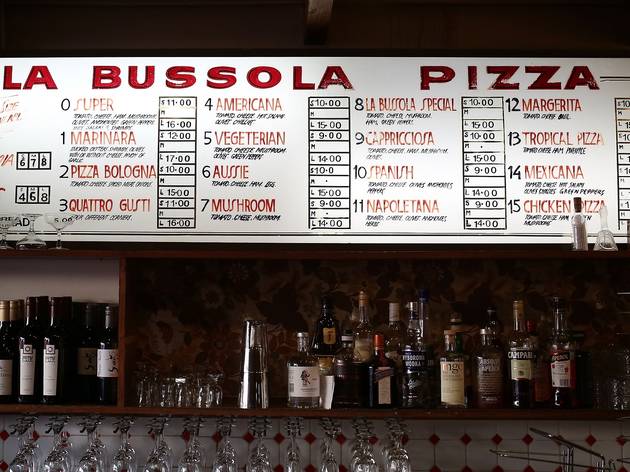 5/14
Photograph: Graham Denholm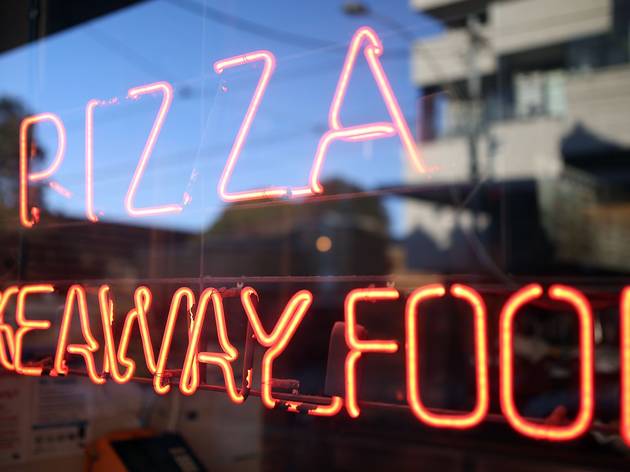 6/14
Photograph: Graham Denholm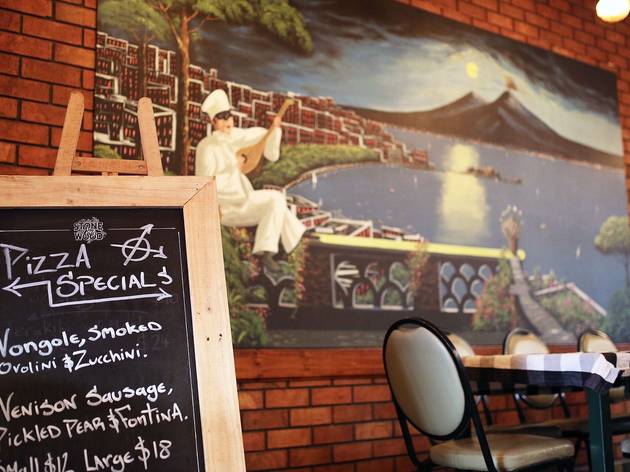 7/14
Photograph: Graham Denholm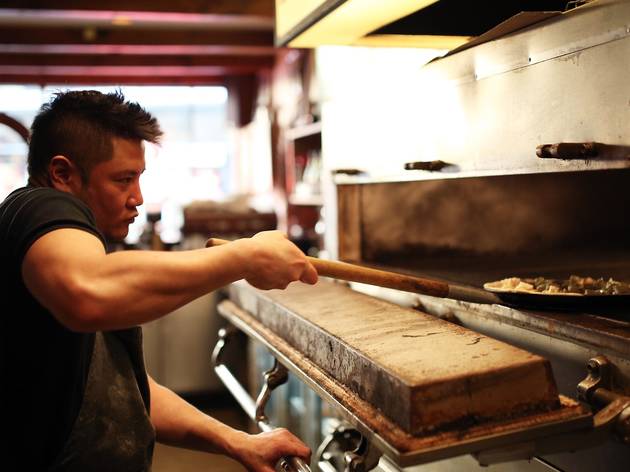 8/14
Photograph: Graham Denholm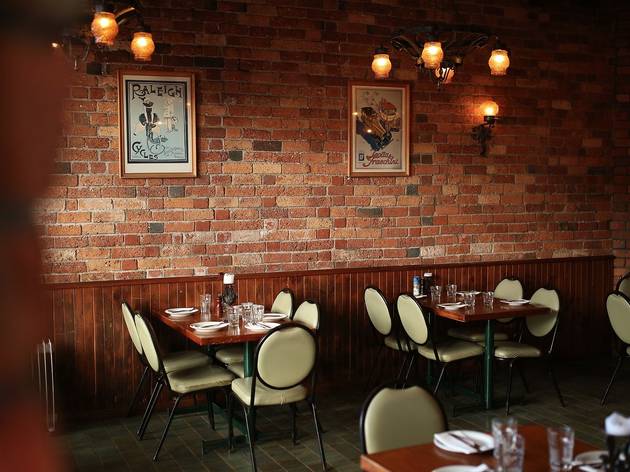 9/14
Photograph: Graham Denholm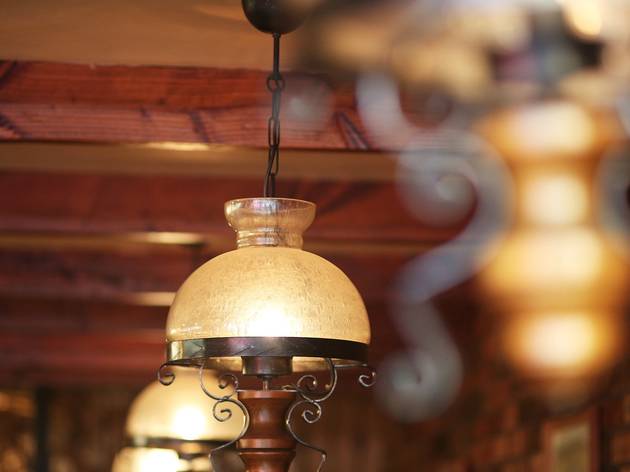 10/14
Photograph: Graham Denholm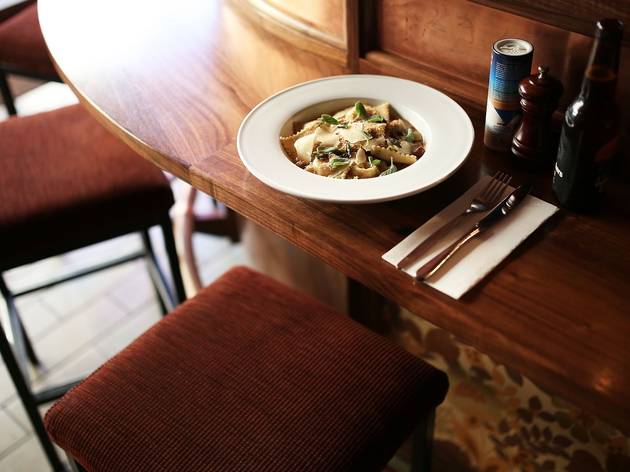 11/14
Photograph: Graham Denholm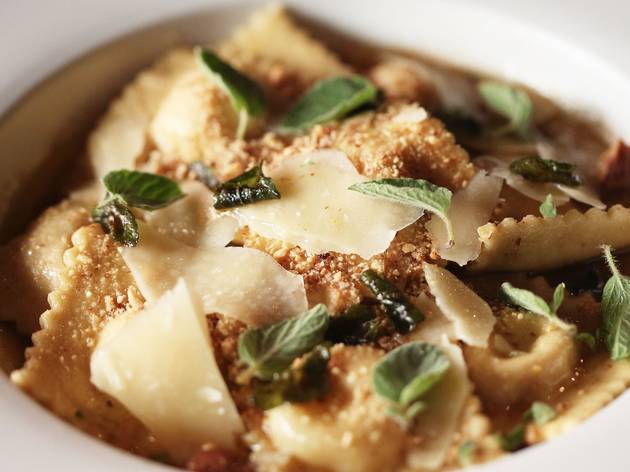 12/14
Photograph: Graham Denholm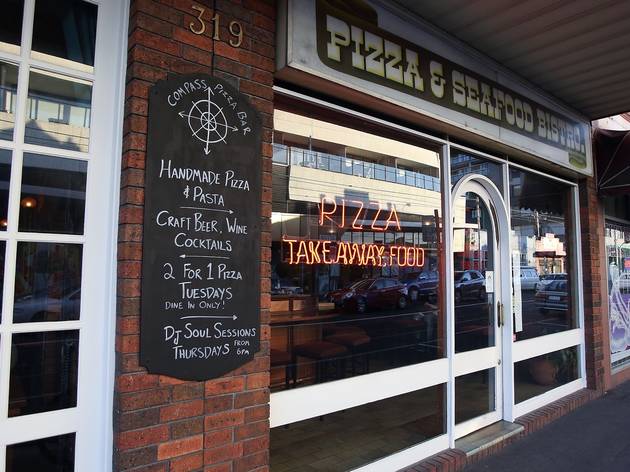 13/14
Photograph: Graham Denholm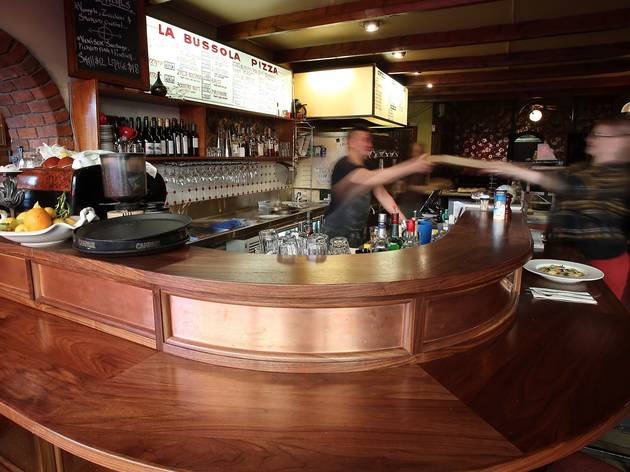 14/14
Photograph: Graham Denholm
Time Out says
Devilishly good snacks and drinks ease the loss of a much-loved beer bar
We grieved the silencing of the Lambsgo Bar, but can we get a hell yeah for its replacement?
Behind the most luminously promising front door in Melbourne (what's not to love about shiny knockers and a buttercup yellow paint job?) lies late night supper and an embellished list of booze that adds cocktails and more than one house wine to the menu.
The renovation, since it closed doors in December, reminds us of the hut of a shepherd with a fondness for Swedish ski lodges. Bluestone walls are countered by decorative slats, sleek tables and a bar made from many woods, all bordered by derrière friendly leather banquettes. Nothing satanic about that, but apparently, name pedants, getting a heritage building this snazzy was so hellish that brothers Adam and Christian Ferrante could only equate it to schlepping up that particularly steep bit of the Tour de France – the Hell of the North. But it's all free-wheelin' good-times now, so grab a perch at the bar, because you'll want uninterrupted assistance with the menu.
Here's a place where the beers, wines and 'tails go head to head, and come out an even match. For the beer drinkers, there's bottled glory like Feral Hop Hog IPA, which has a bitter bite as fierce as that of an actual bush-pig. Or, if you'd rather take your micro-brews by the pint, anything on tap is $5/$8 and it's all good gear like Prickly Moses lager and the Hills' non-candy apple cider.
But perhaps you'd prefer some 'tails and a little pâté? No problemo. Hell's kitchen is ditching the dude food for traditional bistro gear like peppery steak tartare – the meat eaters sushi that sees prime steak minced with a little stack of diced and pickled onions, capers and mustard, served here with a deck of crisp bread. Before 10pm, you can easily make a meal of say, lentil-goat's cheese salad and sticky slabs of pork belly with tarragon-caper mayo sauce gribiche, but we prefer to pull in at 11pm for a Ferrari (a faster pussy-cat mix of Prosecco, nutty Amaretto and a twist of lemon), and supper snacks like a salty dish of fried whitebait: little fish chips. Try the martini. It comes syrupy cold with a loose curl of Dolin vermouth-pickled cucumber so your drinking journey starts dry and gets wetter as you go. Or how about a wine? Mark Grixti who's been lifted from the floors of the European has created a diplomatic double page list that starts with easy drinking bottles of Margaret River Sauv Blanc for $32 and grows up fast, doing a Eurotrip through Champagne country and into Spain.
There's no monthly spin-to-win 'wheel of beer' at Hell of the North, but heck, the Lambsgo boys have moved just up the road to the Rainbow Hotel, which makes the change a win for all.
---
Details
Address:
135 Greeves St
Fitzroy
Melbourne
3065

Transport:
Nearby stations: Victoria Park; Collingwood
Contact:
Opening hours:
Wed-Fri 5pm-1am; Sat noon-1am; Sun noon-11pm