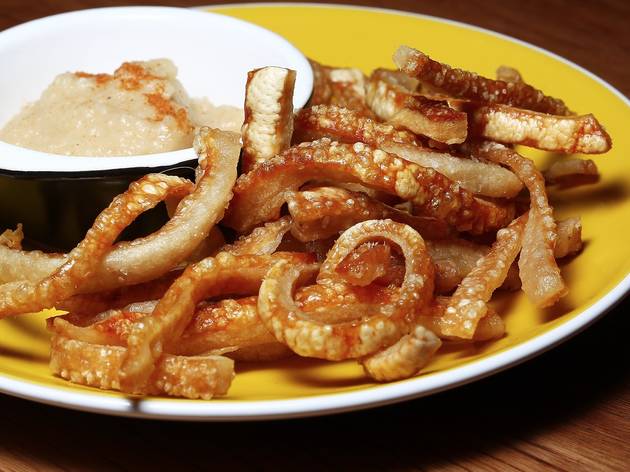 1/9
Photograph: Graham Denholm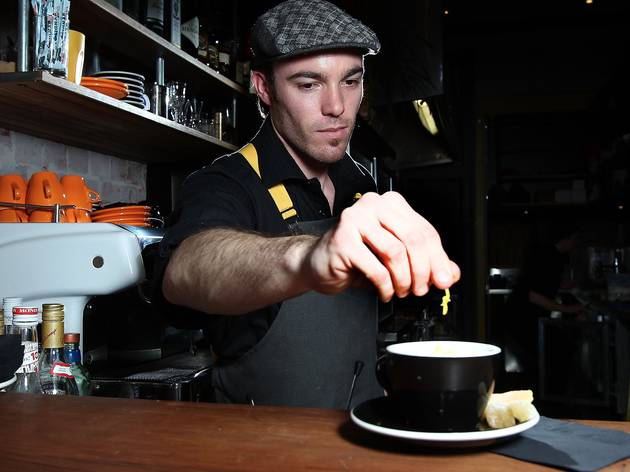 2/9
Photograph: Graham Denholm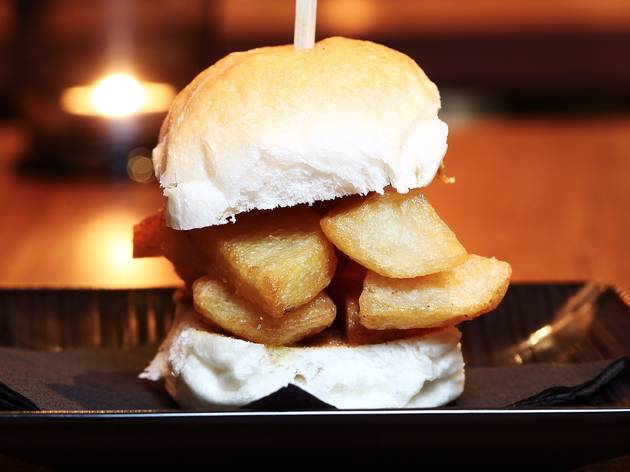 3/9
Photograph: Graham Denholm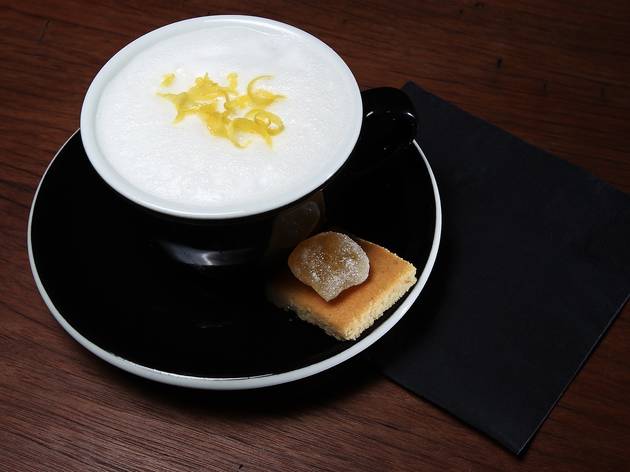 4/9
Photograph: Graham Denholm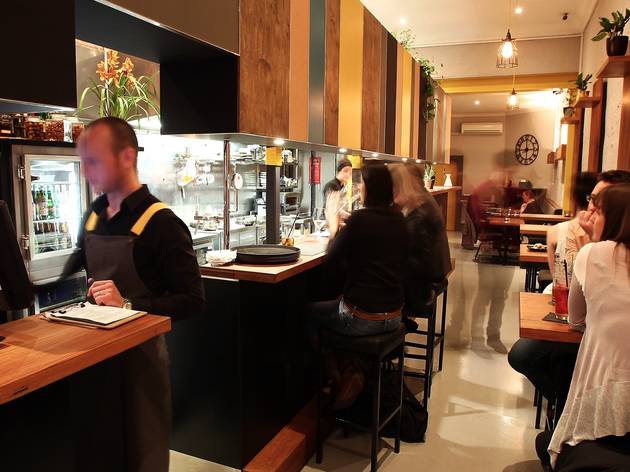 5/9
Photograph: Graham Denholm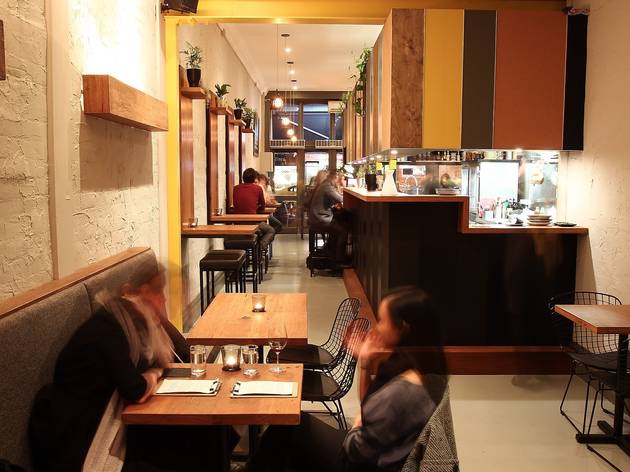 6/9
Photograph: Graham Denholm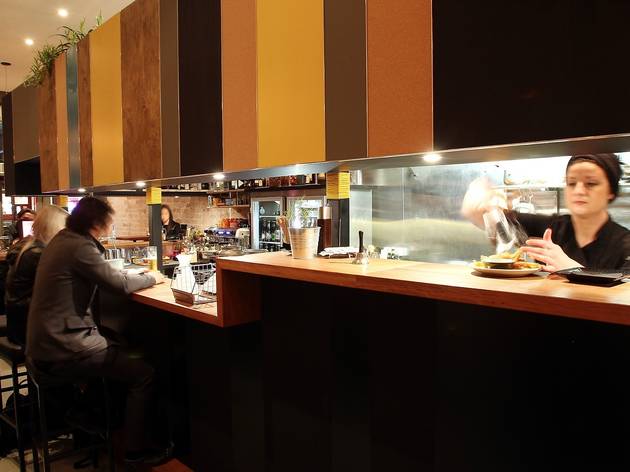 7/9
Photograph: Graham Denholm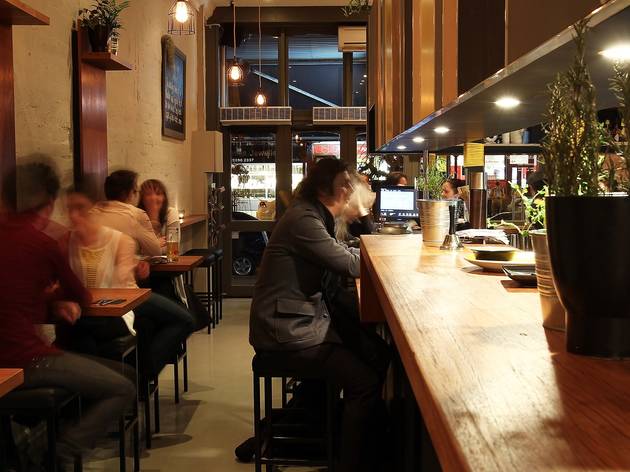 8/9
Photograph: Graham Denholm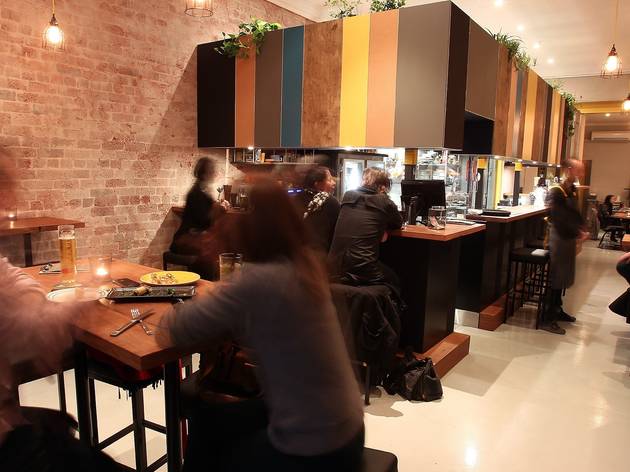 9/9
Photograph: Graham Denholm
Time Out says
This bar is shaking up the South Melbourne drinking scene
Hercules Morse is the name of a dog. Big as a horse, so the children's book goes. It's also the moniker gracing South Melbourne's new cocktail bar, which is the area's first, if you can believe it. And isn't that insane? This is a 'burb entirely populated with in-need-of-a-stiff-drink advertising execs and until now, there's been nowhere save pubs (and Kittens) for poor thirsty suits to take the edge off. For shame.
The couple responsible for putting the kibosh on the pint'n'parma monopoly are hospitality newbies Kelly and Ash Cooke. They've converted the dodgy Indian take-away on Clarendon into a sharp, charcoal-and-yellow hued bar and diner, and you can tell they're gunning to impress.
Drinks and snacks are all complex creations embellished with the likes of rhubarb syrups, smokes and Bloody Mary sorbets. If you dig a drink with all the trimmings, this place is for you.
Got a big pitch? Feel like stepping into a Scotch and sparking up a fresh stogie? Save your valuable time and get ex-Chin Chin can shaker Brad Cooke (no relation) to combine the two in a Smoke and Spice. Single malt whisky gets a slug of fig and cigar syrup, and is served straight up, wreathed in smoke for inhalation. Drink up and get to bustin' some balls.
If you drink like a fish, but like to maintain a butter-wouldn't-melt air, try the Nanna Morse's Cuppa. A dainty teacup comes filled with a not so dainty mix of gin, lemon juice, nutty Frangelico, gingerbread syrup, and a touch of egg white which all gets blasted with steam, resulting in a hot, boozy and slightly thick cocktail – a little like drinking a lemon meringue pie (weird, but delicious).
You might want a sturdier food buffer than the shortbread this ruinous libation comes with. Crisp filo cigars filled with braised and pulled beef are tasty, as is a chip butty, although the white roll stuffed with chips cooked in duck fat is perfectly capable of affecting a coronary without the aid of truffle infused butter.
If your tastes sway a little more beery, they're boasting an excellent mixed bag of craft brews including Emerson's pilsner, Feral Hop Hog IPA. Trumer Pils is on tap.
Plenty to please every last Don Draper, Peggy and passer by in the 'hood.
---
Details
Address:
283 Clarendon St
South Melbourne
Melbourne
3205

Contact:
Opening hours:
Tue-Sat noon-11.30pm; Sun noon-8pm
Best selling Time Out Offers