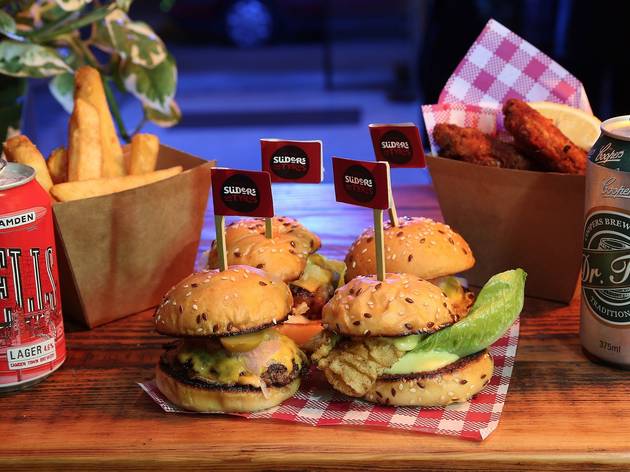 1/11
Photograph: Graham Denholm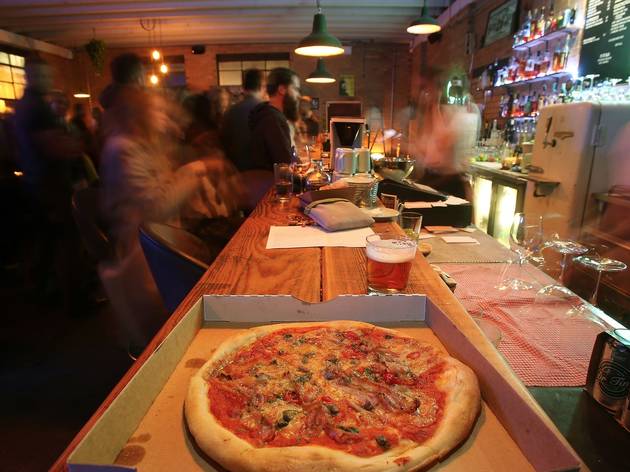 2/11
Photograph: Graham Denholm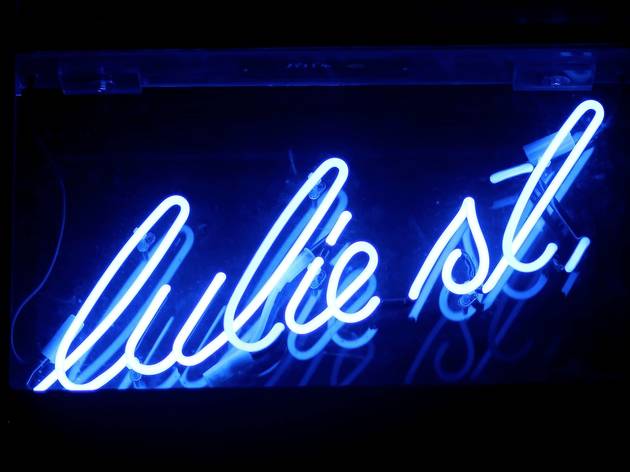 3/11
Photograph: Graham Denholm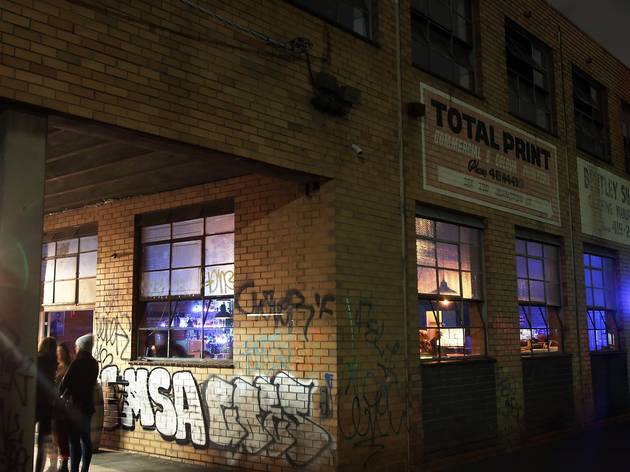 4/11
Photograph: Graham Denholm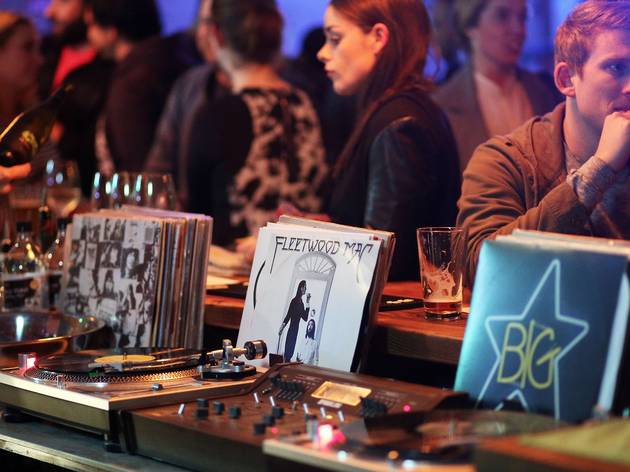 5/11
Photograph: Graham Denholm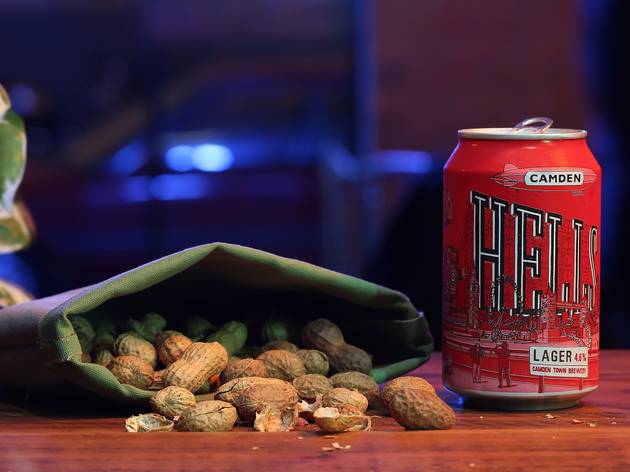 6/11
Photograph: Graham Denholm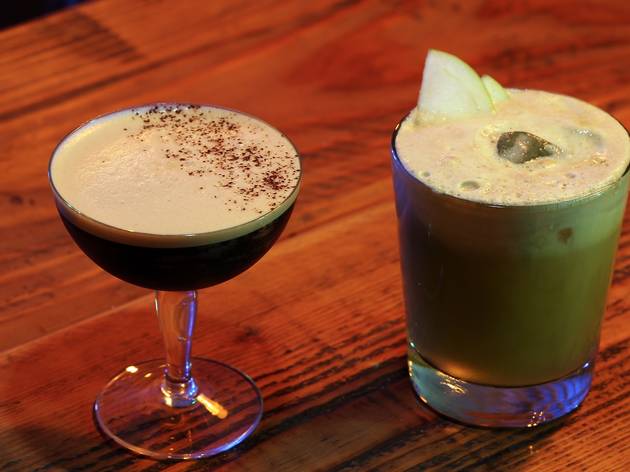 7/11
Photograph: Graham Denholm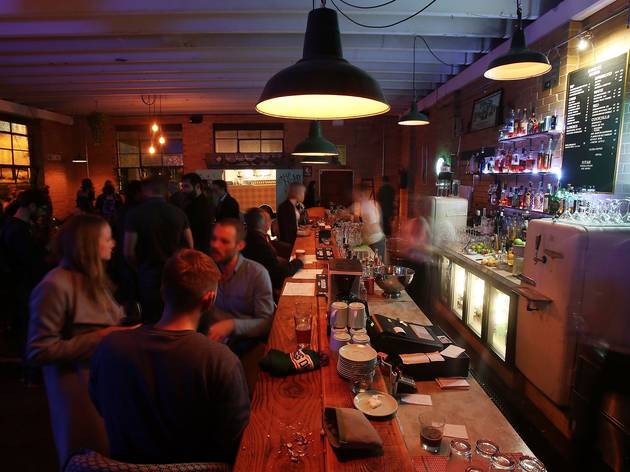 8/11
Photograph: Graham Denholm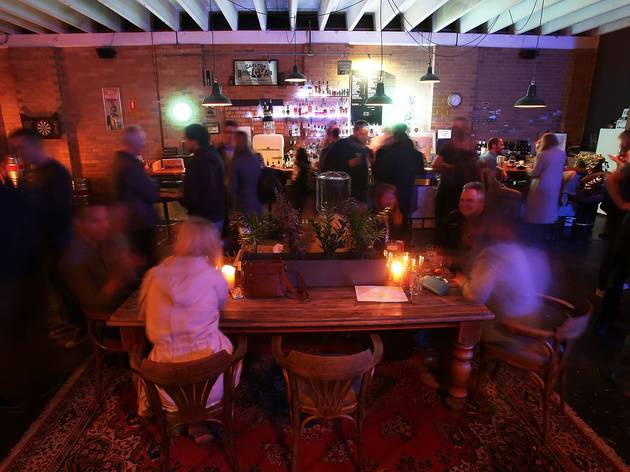 9/11
Photograph: Graham Denholm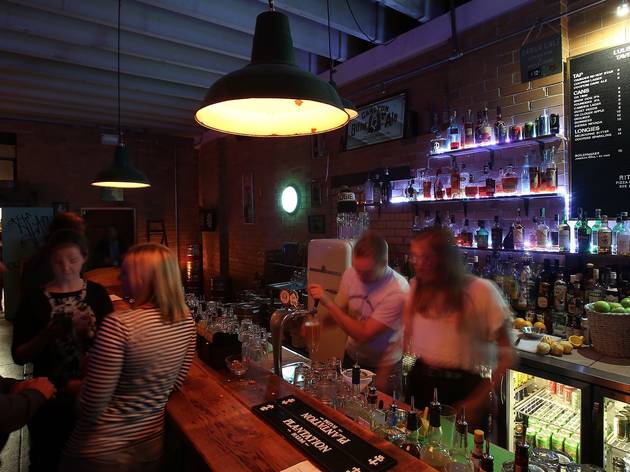 10/11
Photograph: Graham Denholm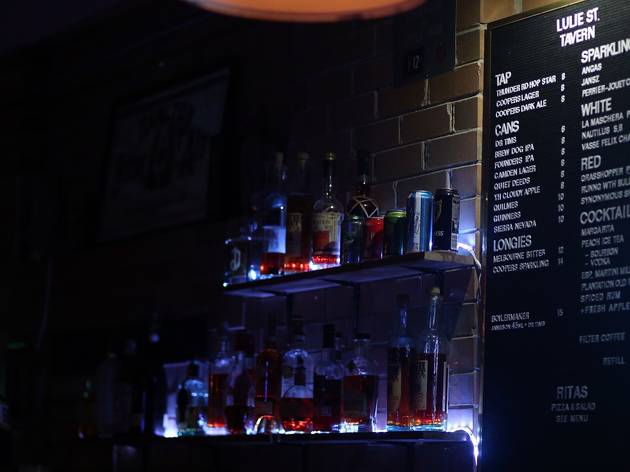 11/11
Photograph: Graham Denholm
Time Out says
The flashiest thing about this laid-back bar in Abbotsford is its blue neon sign outside
Anyone who's scaled Curtin House's gritty, graff'd-up staircases knows it's a bonkers building. You've got the curtained theatrics of The Toff in Town's train carriage-style booths; Cookie's hectic, heaving Thai beer hall-restaurant-disco hybrid; Mesa Verde's Mexican hijinks; Rooftop's late-night films, plus random retail pop-ups that mushroom mysteriously in the dusty former offices.
Which is why it's interesting that Lulie St, owned by two bartenders who cut their teeth at Curtin House – Jon-Lee Farrell, Rooftop Bar; Brendan Kennedy, the Toff – is so pared-back. Step inside this former warehouse on a quiet Abbotsford side street and you could be in your mate's garage, albeit one with a vinyl collection as varied as the booze selection.
Walls are exposed brick; furniture is wooden and simple; it's a bit cold and draughty (though there's a portable gas heater that gets around). Decoration, if it can be called that, comes from stubby white candles that flicker by night, vintage bar mirrors, pot plants, a propped-up ladder in one corner and a dartboard in the other. Such nonchalant minimalism is a little confronting at first – if you're expecting fuss and frills, you're in the wrong place.
Monkey nuts in glass dishes are there for the taking. The kegs-cum-tables and long wood-topped bar are heaped with scatterings of discarded shells, hoovered up every now and then by a Dustbuster-wielding, jeans-and-hoody-wearing barman.
Lulie St has an air of impermanence. It feels like it sprang up in an eye-blink, and could just as quickly be dismantled. This is sensible – the space is on a two-year lease from the shoe store next door.
What has been transplanted from Curtin House is a way with cocktails. There are just five on rotation. Cargo & Co. pairs spiced rum with just-juiced Granny Smiths. It's sweet, tart and pulpy, with a marshmallow-y juice foam. Lulie's spin on an Old Fashioned is more sugary than we're used to, thanks to the substitution of Plantation rum for rye. There's an espresso Martini featuring ice-cream, but forget fancy Martini glasses – it's served fuss-free in a glass milk bottle.
Cocktails aside, the drinks menu is divided neatly into taps, cans, longies, sparkling, white and red. Hungry? Ask the bartender to order you a faultless, thin-crusted takeaway pizza from nearby Rita's. On Friday and Saturday nights, Lulie hosts food trucks (last week: Sliders on Tires).
The bartenders play DJ – and they're good at it. Think 'dad music', in the best way: Gerry Rafferty, the Beatles, Ry Cooder, Free and the like. Each time a record is selected, the sleeve is propped up on the bar, so you get a musical education with your drink.
Unless you're here in a group, we'd recommend pulling up high stools at the bar. You'll have first dibs on drinks, you can influence the soundtrack and you can chat to the friendly barman. Lulie St is well suited to chats: it's quiet, there's plenty of space, you're guaranteed a seat and the mood is relaxed to the point of horizontal. File under Bars Where You Can Hear Yourself Think.
Recent Melbourne bar openings have had gimmicks a-go-go. We've seen African glamping bars, vintage video game bars, and piratical bars with cocktails served in treasure chests. In this context, deciding to be theme-free feels radical. Lulie St's character comes largely from its disregard for extras: it's a tavern without trimmings. That's as refreshing as Lulie's peach iced tea.
Details
Address:
225 Johnston Street
Abbotsford
Melbourne
3067

Contact:
Opening hours:
Mon-Wed 3pm-11pm; Thu 1pm-1am; Fri, Sat noon-1am; Sun noon-11pm
Best selling Time Out Offers