The best burgers in Melbourne
This is the definitive guide to the best things you'll find between two buns
Although food trends will come and go, there will always be a place in our arteries for the humble hamburger. Southsiders swear by Andrew's in Albert Park while northsiders are devoted to Danny's in Fitzroy North. You could argue that Huxtaburger reinvigorated the craze when it first opened in Collingwood, but there's been a lot to love since then.
In no particular order, here are Melbourne's ultimate burgers, plus a recommendation for vegetarians who don't want to miss out on the fun. Ladies and gentlemen, it's time to summon your stretchy pants. If you've still got the need to feed, check out our wrap-ups of Melbourne's best pizzas, doughnuts, dumplings and milkshakes.
And one for the vegetarians...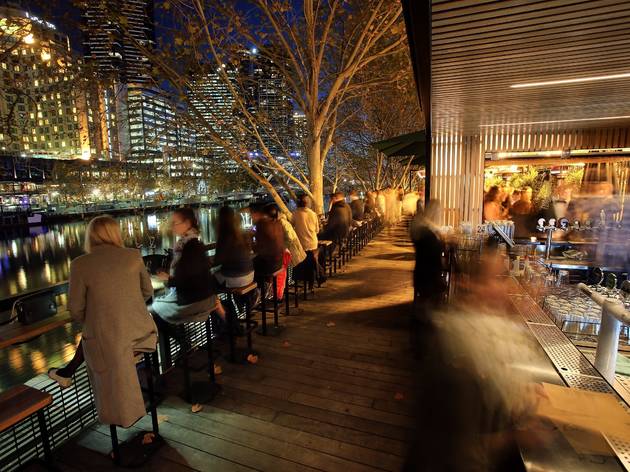 Arbory Bar and Eatery's crumbed mushroom and haloumi burger is generous, filling and comes with crinkle cut chips. A plump and meaty mushroom replaces the usual beef patty, crumbed, fried and topped with both a cheese slice and a salty, semi-melted haloumi chunk. The sweet and shiny brioche bun is a welcome contrast against the savoury hit of the fillings. We'd eat it again, even if Arbory weren't perched on the Yarra overlooking Melbourne in all her glory.