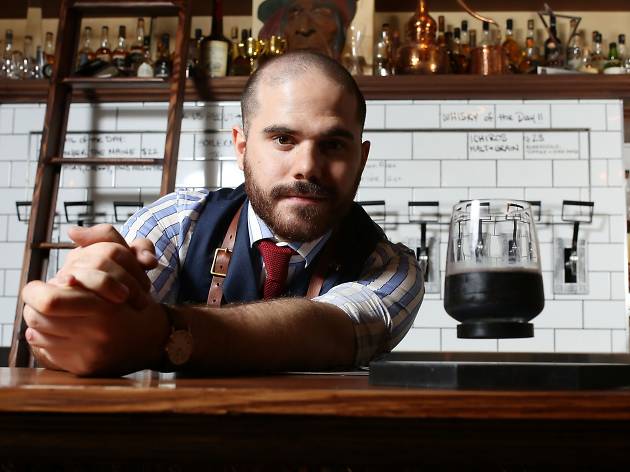 Meet Jack Sotti from Boilermaker House
Get to know one of Melbourne's best bartenders
Age: 26
Bar: Boilermaker House
Position: General manager
Years in the game: Nine
Favourite drink: Boilermaker (whisky and beer)
Favourite bar: Le Bon Ton
Best late-night feed: Le Bon Ton, or the burger at Bar Ampere
Jack in ten years will be: "Definitely still bartending. I'd love to own a big, multi-purpose venue with a bar, bottle shop, restaurant and boutique hotel."
Jack Sotti is the general manager of Boilermaker House, the jam-packed venue from the owners of top-class CBD cocktail bar Eau De Vie. He has also just come home from taking on the best bartenders in the world at the Diageo World Class cocktail competition in South Africa, arguably the world's most prestigious cocktail event. He ended up coming third in the world, and with intelligence, charm, creativity and a world-class smile, it's not hard to see why.
A North London boy, Sotti got his start as a club promoter while studying, and ended up making Flaming Lamborghinis for the Leeds doof-doof crowd. The goal was always to travel, so after earning his stripes on the club scene he hopped a flight to Auckland, where the tight-knit and highly competitive bartending community opened his eyes to the possibilities of craft cocktails. The next stop was Melbourne – his eyes set firmly on the prize of a job at Black Pearl or Eau De Vie. Since landing a spot at the latter two and a half years ago, Sotti has secured himself a place as one of the best bartenders in the city, if not the world.
The "incredibly social" nature of the work keeps Sotti going day after day behind the bar. "People come to the bar purely to have a good time, and if you can give them that, it's really rewarding." Sotti reckons Melburnians are drawn to whisky and craft beer because it gives them an opportunity to define their drinking personality without being snobby.
Pop in to try The Stealth Bomber – one of Sotti's World Class competition cocktails which is soon to find its way onto the house list – and don't forget to say hello.
Jack Sotti's signature cocktail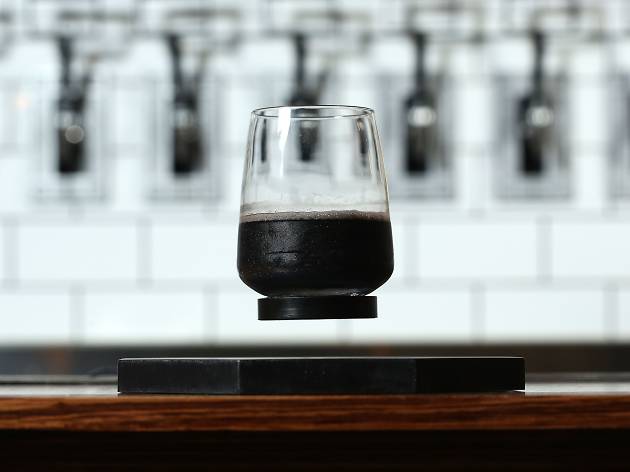 Photograph: Graham Denholm
Ingredients
20ml Branca Menta (Italian mint liqueur), 20ml Campari, 20ml fresh lemon juice, 30ml Bulleit rye whiskey, pinch of saltFor the shiny black effect, add a pinch of vegetable charcoal and a pinch of pearl essence dust, both available from Melbourne Food Depot
Method1.
Add all ingredients to a cocktail shaker
2.
Add ice, shake hard then fine strain into a cocktail glass
Best selling Time Out Offers