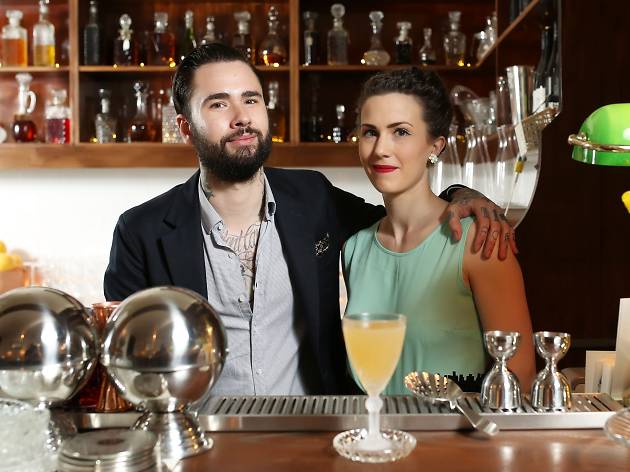 Meet Joe Jones and Rita Ambroz from Romeo Lane
Get to know two of Melbourne's best bartenders
Age: 26 (Joe) and 28 (Rita)
Bar: Romeo Lane
Position: Owners and everything else
Years in the game: 11 (Joe) and 8 (Rita)
Favourite drink: Manhattan (Joe) and Wet navy strength Plymouth Martini with a lemon twist (Rita)
Favourite bar: The Everleigh (Joe) and Fancy Hank's (Rita)
Best late-night feed: Shujinko Ramen
Drinking trend to look out for: "Low-alcohol cocktails really suit the way people in Melbourne drink."
A chef and an accountant walk into a bar. No, it's not a lame joke – it's the beginning of the story of Joe Jones and Rita Ambroz, the bartending power couple behind Romeo Lane.
While holding down a job as an accountant, Ambroz started working in bars for the social interaction, until eventually, she didn't want to go back to the office. Jones' hospitality career began in the kitchen, giving him "the ability to adapt and manage my time," and exposing him to ingredients like fortified wines that would become the backbone of his bartending style. The pair met working at Lily Blacks and soon struck up a relationship based in part on a shared vision of unfussy drinks and professional service.
That vision has been beautifully realised in their little bar on Crossley Street in the top end of the CBD, complete with gleaming crystal decanters and a list heavy on fortified wines, amaros and esoteric liqueurs. "We're not just a cocktail bar," says Ambroz, "we're a classic bar in every sense. We serve gin and tonics, wine, sherry, vermouth, and we're trying to make drinks that aren't just about booze, but enjoying what you're drinking and feeling a sense of time and place."
Creating that sense of occasion is paramount to both young entrepreneurs. "No one should be excluded from a sense of being served by someone who's truly happy to be there," says Jones. Ambroz agrees: "we get tired and we work together a lot, but we constantly remind each other to be like that. We also get really nice people in here so it's easy to keep it up." They're in good company, too – their regular customers are often seen in Melbourne's best restaurants.
Spend a few minutes at the bar with these two, and you'll find it easy to see their genuine mutual affection, and their shared passion for excellence. A fitting story for a bar called Romeo.
Rita Ambroz's signature cocktail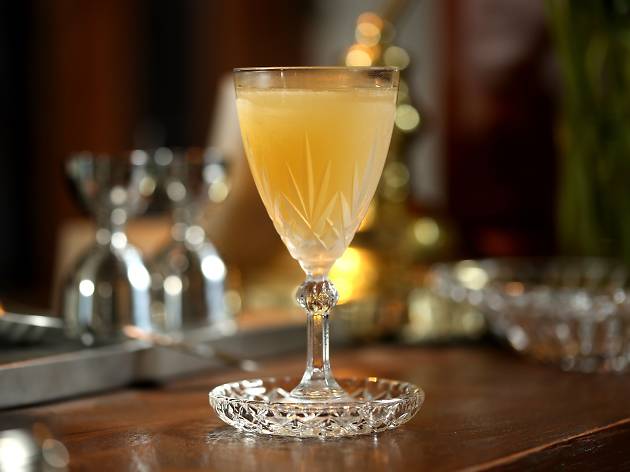 Photograph: Graham Denholm
Ingredients
40ml Victor Gontier Domfrontais 2005 Calvados, 15ml Romate NPU Amontillado sherry, 15ml Crawley's Orgeat, 15ml lime juice

Method
1. Add all ingredients to a cocktail shaker
2. Fill with ice and shake
3. Fine strain into a chilled coupette (small Champagne glass)
Best selling Time Out Offers