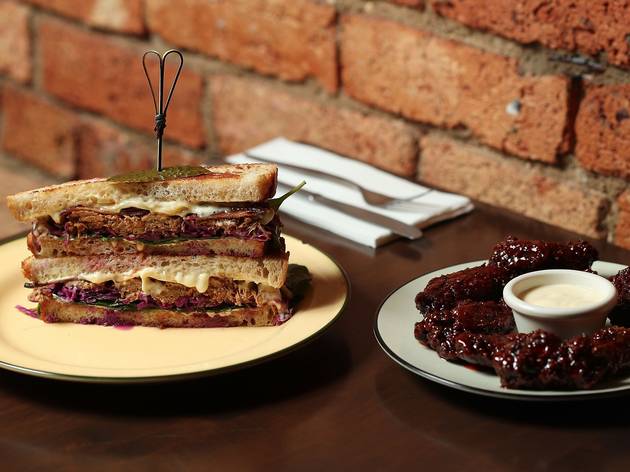 1/10
Photograph: Graham Denholm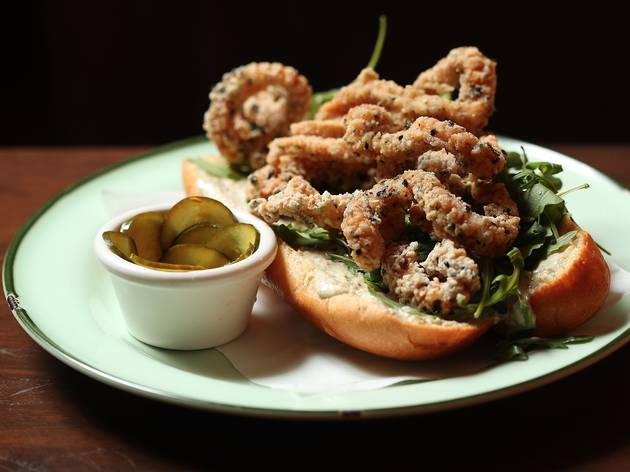 2/10
Photograph: Graham Denholm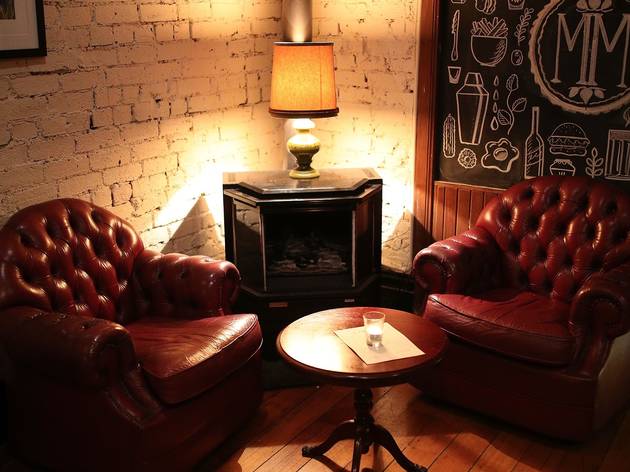 3/10
Photograph: Graham Denholm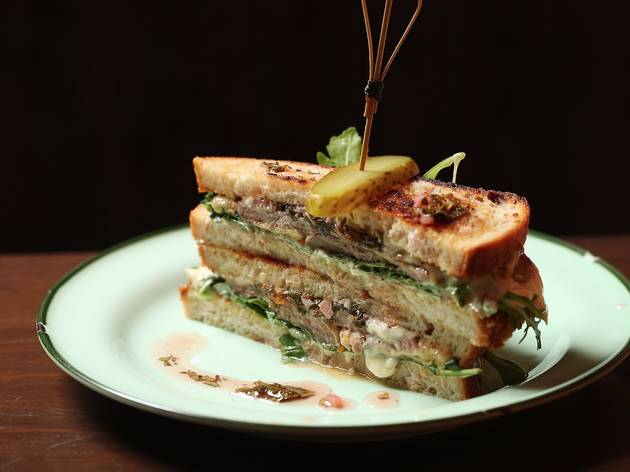 4/10
Photograph: Graham Denholm
5/10
Photograph: Graham Denholm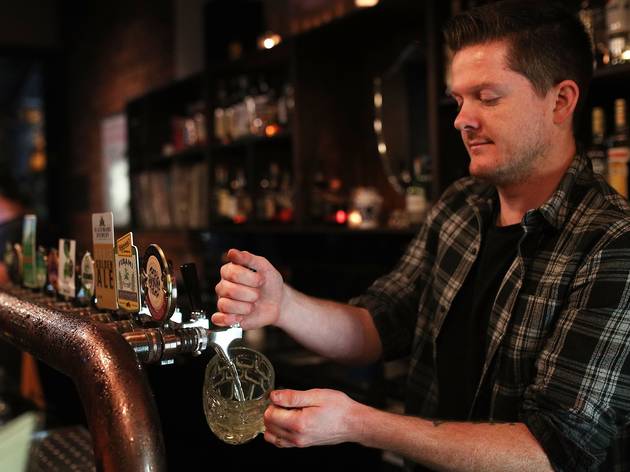 6/10
Photograph: Graham Denholm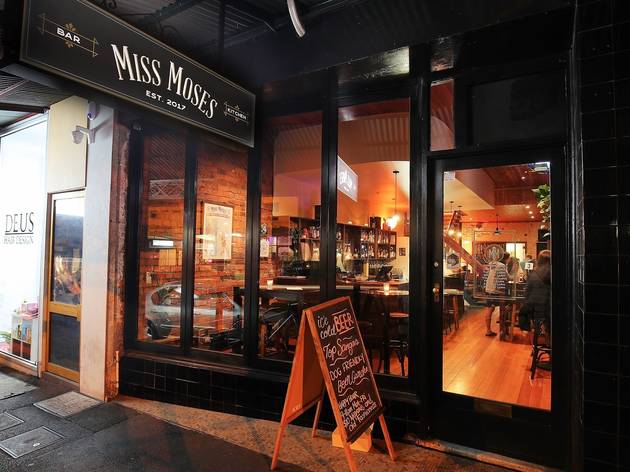 7/10
Photograph: Graham Denholm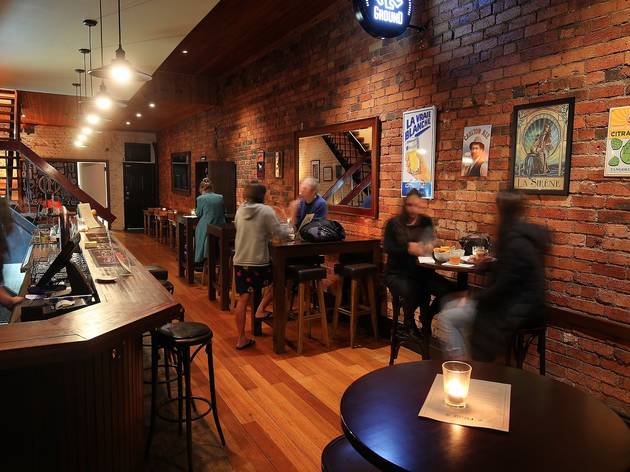 8/10
Photograph: Graham Denholm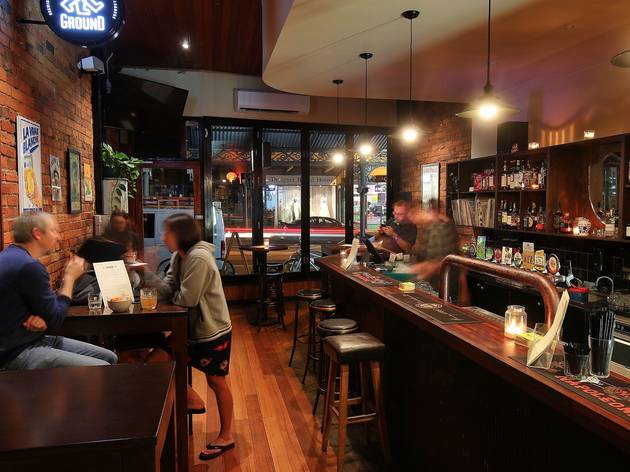 9/10
Photograph: Graham Denholm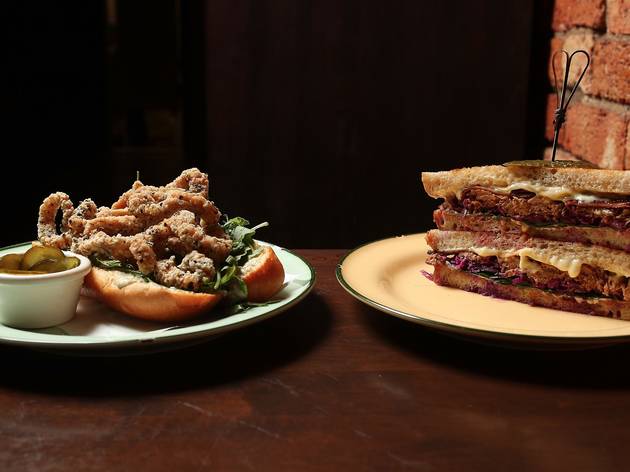 10/10
Photograph: Graham Denholm
Time Out says
There's nothing humble about the sangas at a cheerful Brunswick bar offering everything you want from a local
There's a man sporting a kilt, a beard and a newborn baby just inside the door of Miss Moses. Surely that's someone's fantasy made flesh right there, and we haven't even sat down yet. He's here with a big group, catching up and having a laugh for some family occasion. It's the kind of scene that makes a venue immediately endearing, and as we settle in for drinks and food, the hits keep coming up here at the top end of Sydney Road, Brunswick.
There's Beck and classic reggae on the stereo. The wood-panelled floor, bar and high ceilings give the place a comforting, ski lodge feel and absorb sound so the many voices warm the room rather than invade the ear. The importance of good acoustics in a bar can't be overstated, and it's nice to be in a place where you can hear both the music and the conversation clearly.
Beer is champion here, with 100 per cent craft on tap and plenty of Melbourne juice like Two Birds and La Sirenne. Pash the Magic Dragon from Deep Creek sounds like a uni drug dare, but tastes like passion pop with less alcohol, less sugar and less fake. A cracking list of over 40 crafty cans includes plenty of sours, salty goses, North East IPAs (if you haven't heard, it's the craft beer style of the moment) alongside smashable lagers and pilsners. There's also Philter Session Red Ale, a super drinkable red that tastes like an ESB dosed with burnt honey. Wines mostly play the hits, but there's an orange for the adventurous that's sour and complex without being over the top, dominated by the fuzzy flavour of just under ripe peaches with a pinch of salt.
If you're snacky, chicken ribs are perfect drinking food, wearing armour of batter that shatters to the bite and dressed in sticky, spicy sweet sauce. For a more substantial feed, sandwiches span the globe from steak sanga to Reuben to Peruvian pulled pork. The Tokyo Roll is brioche stuffed with tender breaded calamari, rocket and mayo. And while too many sandwiches elsewhere are stingy on the filling, this one is overflowing. The house pickles on the side are fragrant with mustard seed, and their brine would go great with a shot of whisky.
Service feels like a mate grabbing you a beer on their way to the fridge, and there's even footy tipping and the game on the TV over the door, so you can keep an eye on the score without getting too distracted from your company. Upstairs is currently being fitted out for functions, art exhibitions and the like, and the back courtyard is dog friendly. Painted white and decorated with hanging plants and fairy lights makes this space about as inviting as a concrete driveway with a tin canopy possibly could be.
All this adds up to a place that delivers everything you want from a local. And as always, it's nice to find a venue without a gimmick, simply providing a fun, comfortable and flexible place to enjoy the company of good people.
Details
Best selling Time Out Offers