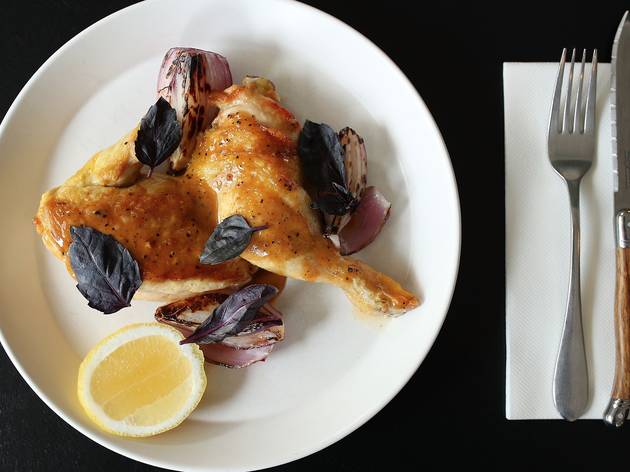 1/11
Photograph: Graham Denholm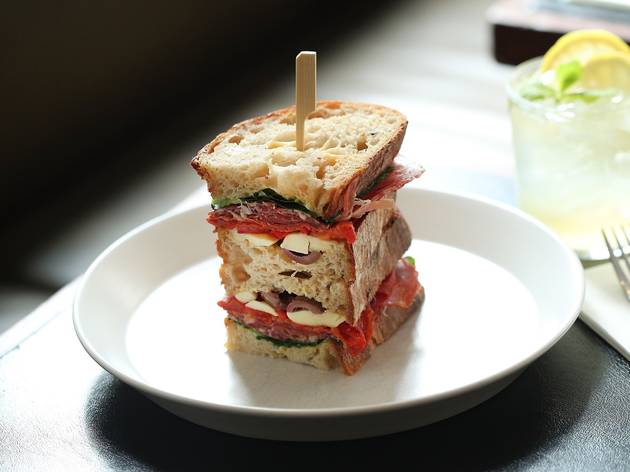 2/11
Photograph: Graham Denholm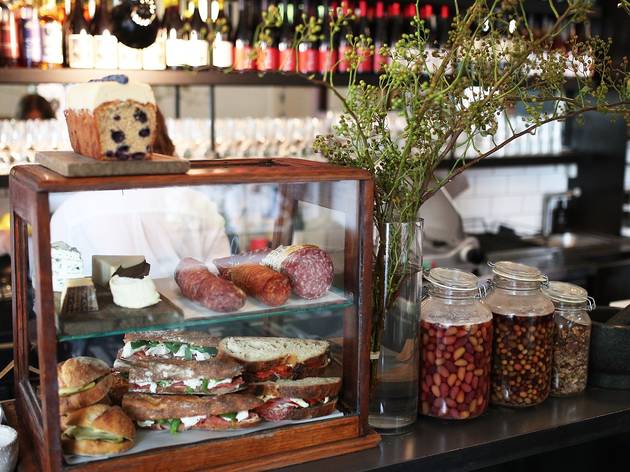 3/11
Photograph: Graham Denholm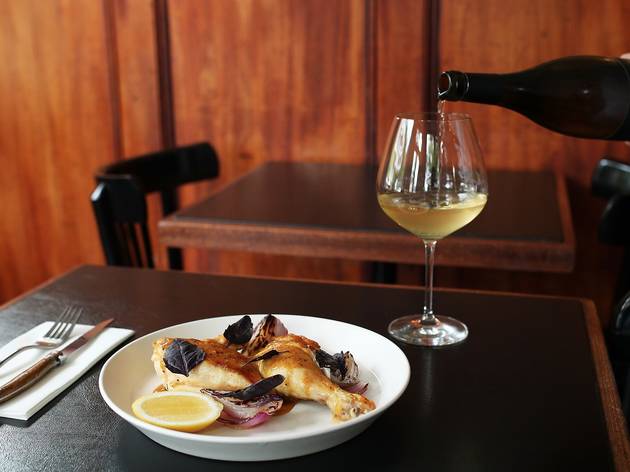 4/11
Photograph: Graham Denholm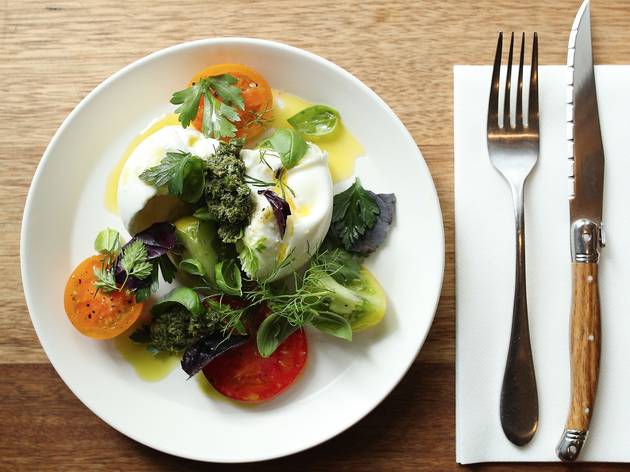 5/11
Photograph: Graham Denholm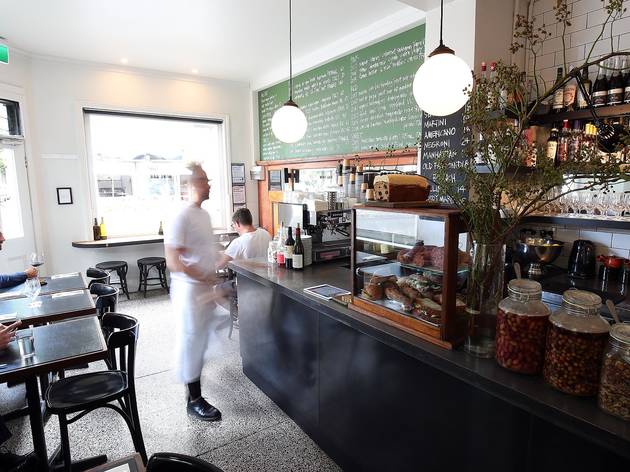 6/11
Photograph: Graham Denholm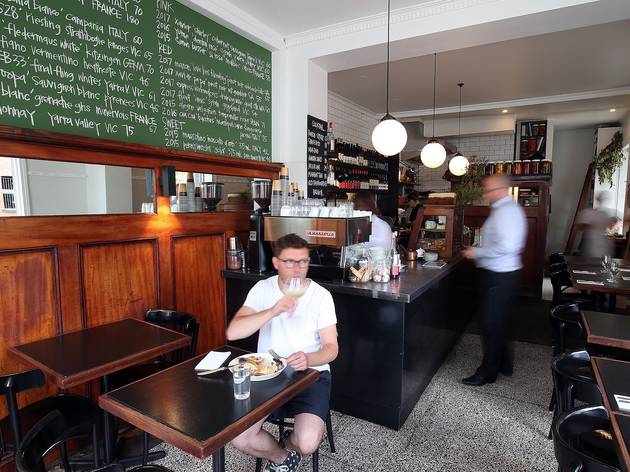 7/11
Photograph: Graham Denholm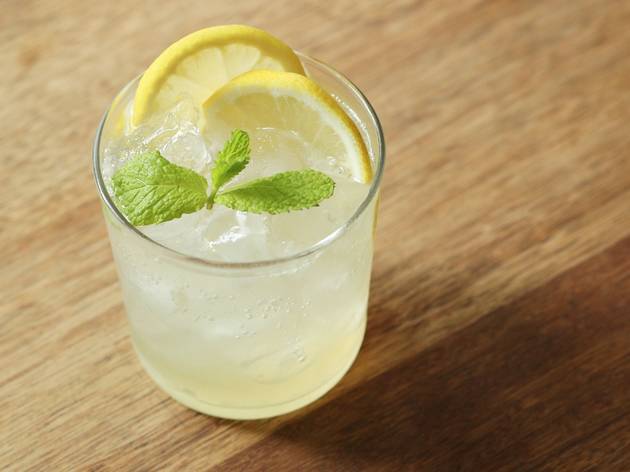 8/11
Photograph: Graham Denholm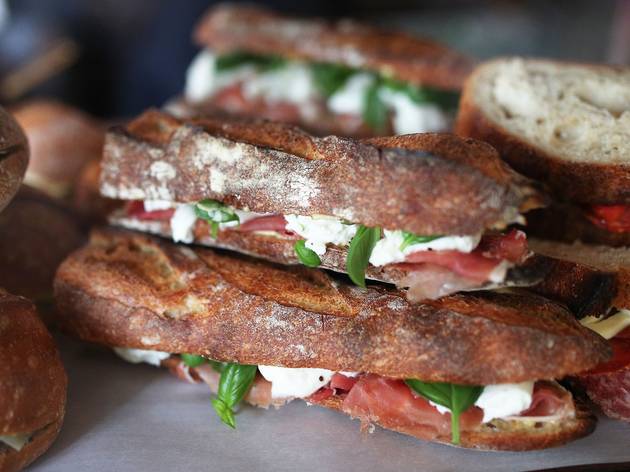 9/11
Photograph: Graham Denholm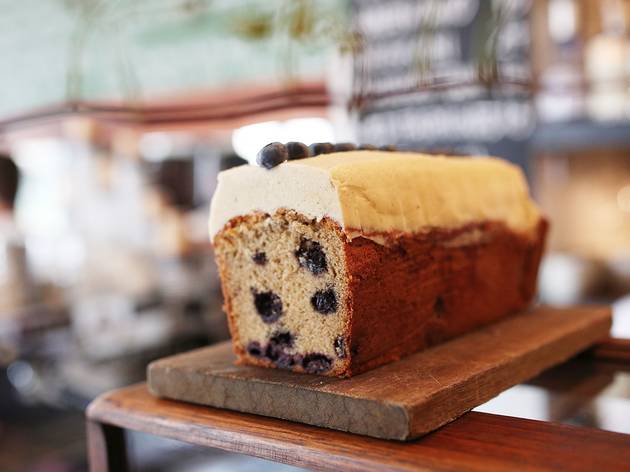 10/11
Photograph: Graham Denholm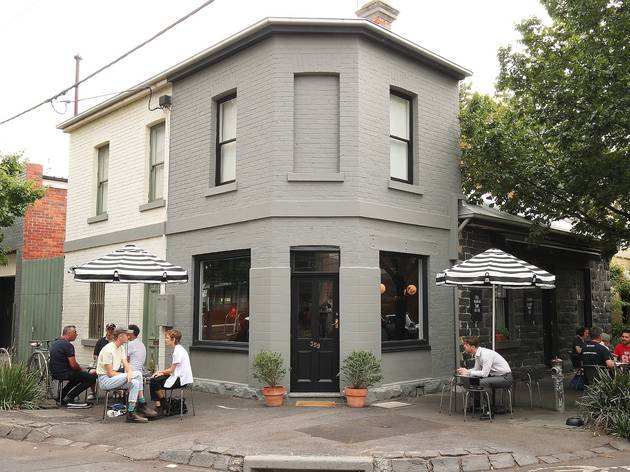 11/11
Photograph: Graham Denholm
Time Out says
Who needs France when you have little wine bars like this in Fitzroy, and the waiters are nice to you.
Update: We attended this venue in January 2018 and some details may have altered since then.
The tiny bluestone building on the corner of Napier and Kerr Streets in Fitzroy has had a few businesses pass through over the years, mostly average cafés that couldn't last long enough to warm the hearth. But now that wine and espresso bar Napier Quarter has moved in, we hope this charming spot has found its forever venue.
Inside, there's only room for six tables and a couple of narrow benches. A big chalk board on the high brick wall lists the wines of the day, and pastries beckon from a case on the counter. White tiles, old wood panelling and black bistro furniture lit by large globes hanging low over the bar will make you feel like you're back in Paris. With lofty ceilings and huge windows, the space is bright and cosy; breezy yet comforting.
The calm and assured staff are comforting too, talking you through today's open wines and food specials with an easy smile. Start with a house made French lemonade, garnished simply with fresh mint and lemon and laced with vanilla bean and subtle aniseed. Get it spiked with gin if it's been a hard day. The teaspoon in the glass is an unnecessary accoutrement, but the reference to the self-mixed French bistro versions is almost literary in its extraneousness. Who needs France when you can have this in Fitzroy and the waiter is nice to you?
Daily sandwiches and roast specials (bird, beast or fish) alongside snacks and salads make meals of any size an easy proposition. A rainbow of heirloom tomatoes is mostly left alone to sing its summer aria, topped simply with a crumble of spicy chorizo. Half a roast chook swims in a rich liquor of confit garlic, preserved lemon, fresh rosemary and pan juices, its skin the colour of a holiday spent topless in the Sicilian sun. Pair it with a glass of white from southern Italy, itself all salty and smelling of sunny lemon peel.
Only a few bottles are opened every day, and rather than wade through the regions and grapes you might not know, the servers will simply ask what you like. The whites are described as either mineral, fruit or texture. It's a disarmingly simple approach that takes all the stress out of ordering.The choices are few, the options are strong, and they'll happily tell you the story behind it if you ask it.
Sitting out on this wide corner under a striped umbrella, a young couple with a baby enjoys a coffee, and a woman reads her book with a glass of wine, feet rested on the opposite chair. While Brunswick and Smith Streets get increasingly raucous and corporate, these in-between blocks and their unassuming little venues still hold the charm that makes Fitzroy world famous. It's almost enough to make the rent worth it.
Time Out Awards
2019Best Casual Dining Restaurant
Details
Address:
359 Napier St
Fitzroy
Melbourne
3065

Contact:
Opening hours:
Sun-Thu 9am-10pm; Fri-Sat 9am-11pm
Best selling Time Out Offers