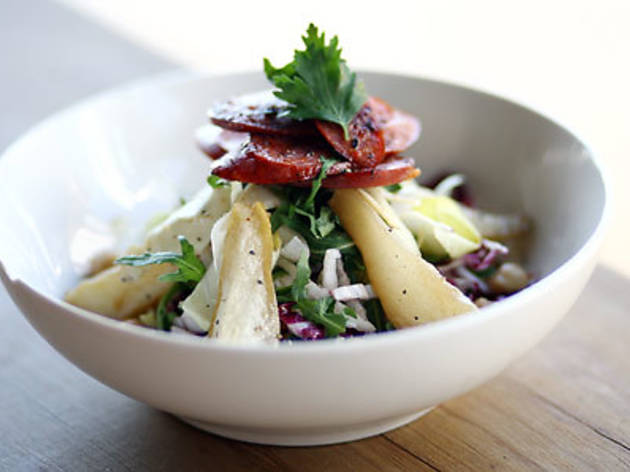 1/7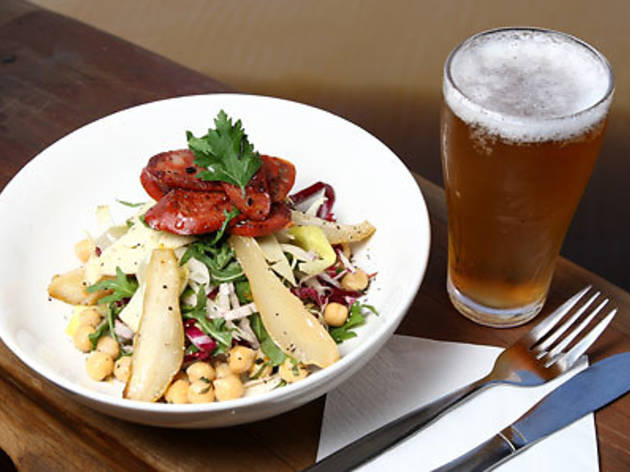 2/7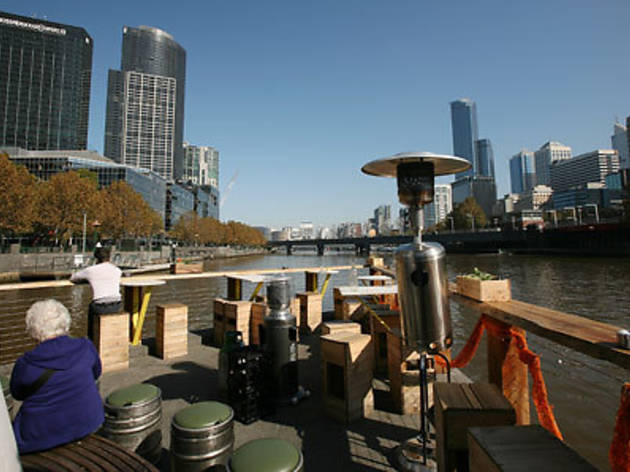 3/7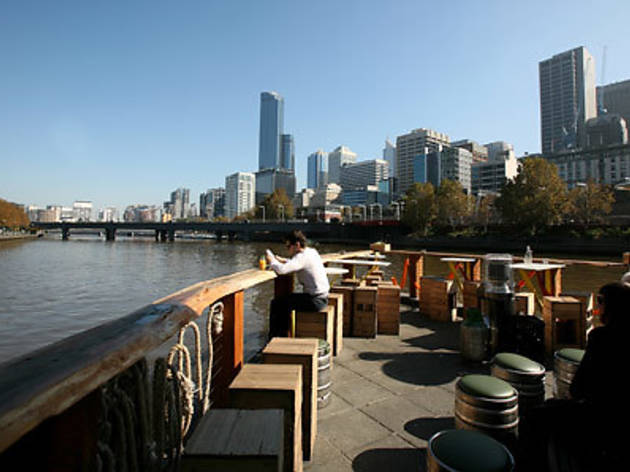 4/7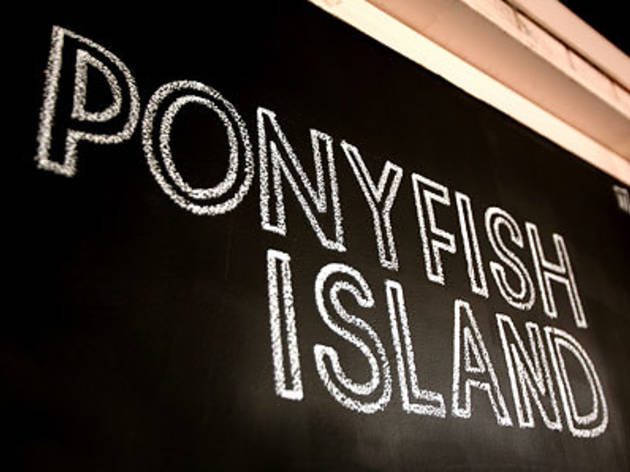 5/7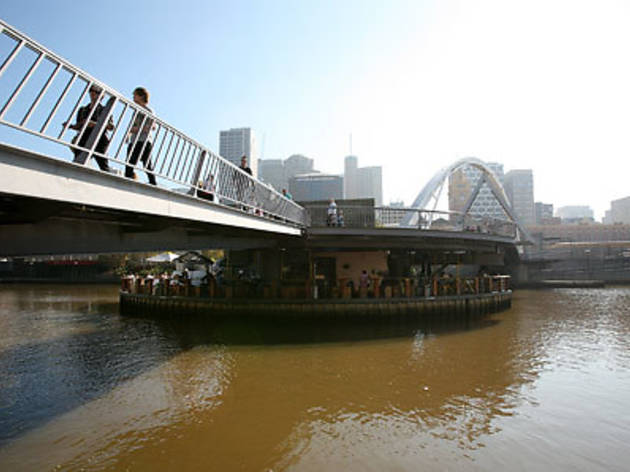 6/7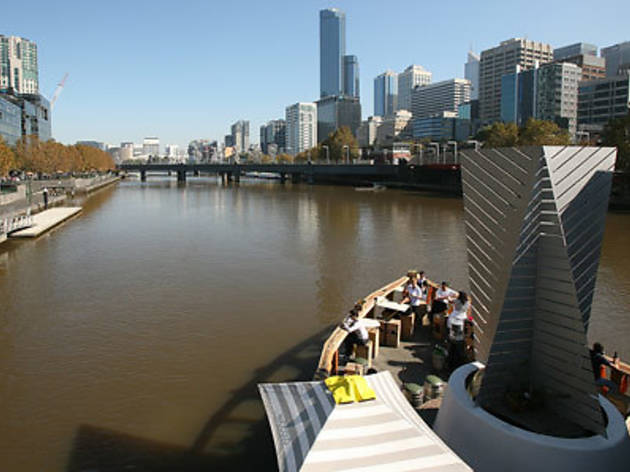 7/7
We can think of better islands we'd like to get stranded on. And they're not on the Yarra
St Jerome's are becoming to Melbourne bars what James Franco is to movies - ubiquitous, but so damn good at what they do that you'd be hard pressed to resent them for it. The same team responsible for the original St Jerome's in Caledonian Lane have been behind some of the most exciting new bar ventures of recent years – like the grungy hideaway Sister Bella, the cavernous art space Thousand Pound Bend, and the revitalised Rob Roy, now known as the Workers Club.
Their most recent offering is Ponyfish Island, a valiant attempt to transplant the cool-yet-whimsical St Jerome's ethos to the whimsy-free environs of the Southbank precinct. It's a pontoon bar smack in the middle of the muddy Yarra, beneath the Southbank footbridge. There is a scattering of fishing rods, lanterns and photocopied maps for decoration, and that St Jerome's trademark, the plastic milk crate seat, has been upgraded to a wooden beer crate as though in deference to the swanky new surrounding.
There's a fairly basic cash-only bar and kitchen, a sound system, and that's pretty much all there is to it. It's… fine. City workers have taken to it in droves, packing out the little pontoon on Friday nights after five. Yet we can't help but feel there is something missing – that something being atmosphere. It's a difficult thing to quantify, and an even harder thing to achieve, yet without it Ponyfish Island has nothing to set it apart from every other bar in the area except that it's smaller and less weatherproof.
With both pedigree and location going for it, it could have been so much more than a novelty venue, but disappointingly that's where it stands. When the next St Jerome's enterprise opens, we'll be there with bells on to see what they've done with the place. Ponyfish Island, however, we'll be giving a wide berth.
Venue name:
Ponyfish Island
Address:
Southgate Pedestrian Bridge
3000

Opening hours:
Daily 8am-1am