The 50 best bars in Melbourne
Time Out's editors tortured their brains (and destroyed their livers) to bring you this: Melbourne's best bars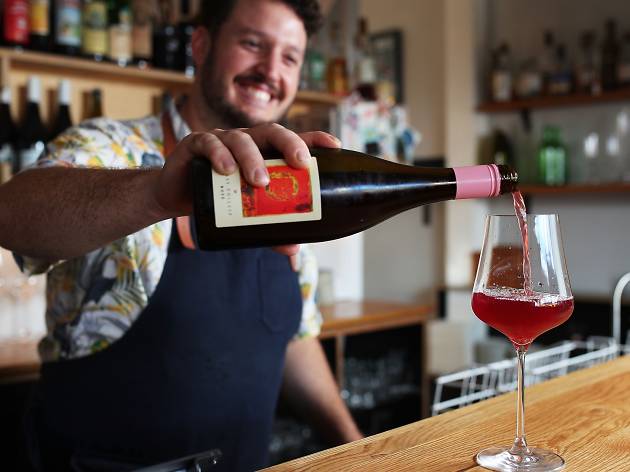 Here is Melbourne viewed through the bottom of a glass: from its world-beating cocktail lounges to its down-and-divey saloons. These bars represent the pinnacle of Melbourne drinking. Many of them are Time Out Bar Awards winners. Others take pride of place in some of our most popular guides, like Melbourne's best cocktail bars, wine bars and rooftop bars.
Above all, these bars have one thing in common: they are the very best this fine drink-swilling city has to offer.
More of Melbourne's best bars
The city's love affair with American barbecue shows no signs of cooling off. Our expectations on how good a bar snack can be keep getting raised and met. And our appetite for firewater has meant that no bar is complete without the inviting amber glow of a whisky collection front and centre. In fact, our enthusiasm for a stiff drink has led us to challenge the weather gods with even more rooftop bars. Let's raise a glass to this incredible city, the ace bartenders who make us feel welcome and the drinks that keep us coming back time again.
Looking for something to eat?
Unless you have the metabolism of a nine-year-old, and the finances of a Kardashian, you never stand a chance against Melbourne's ferocious dining machine. The openings just don't stop and ain't nobody got time to keep on top of what's what. Except us, that is. So behold, our eat-and-destroy list – a guide to Melbourne's 50 best restaurants.
More of a pub person?
Melbourne is a city that really knows how to do pubs. From beer halls with more than 50 craft beer taps to cozy locals with a great fireplace, there's a pub for every occasion.