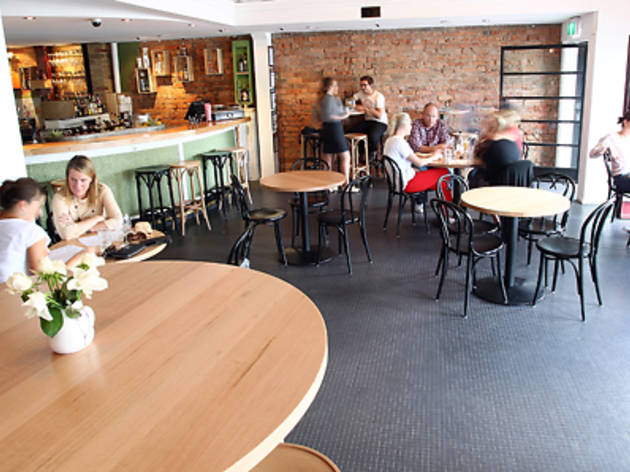 1/13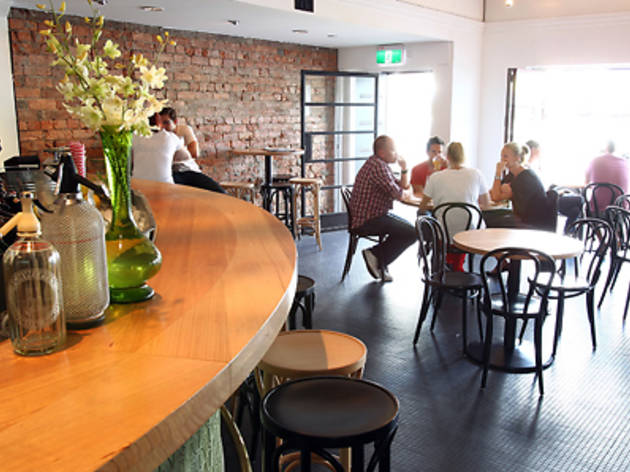 2/13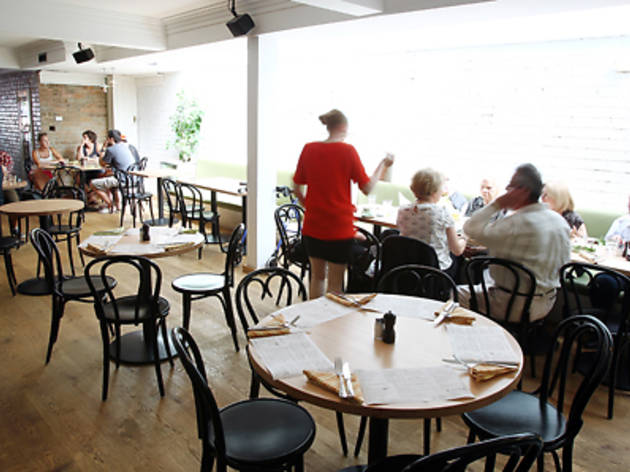 3/13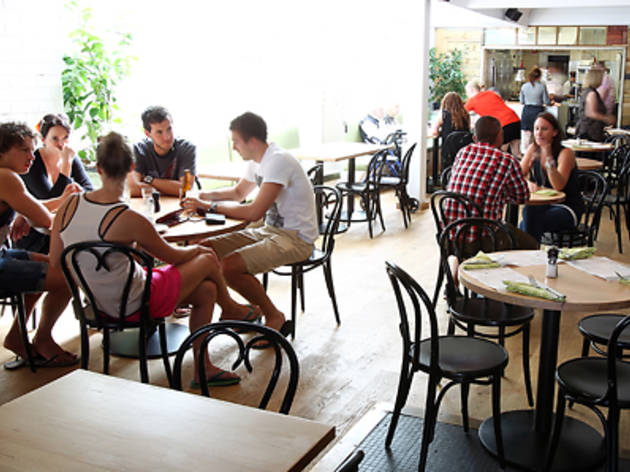 4/13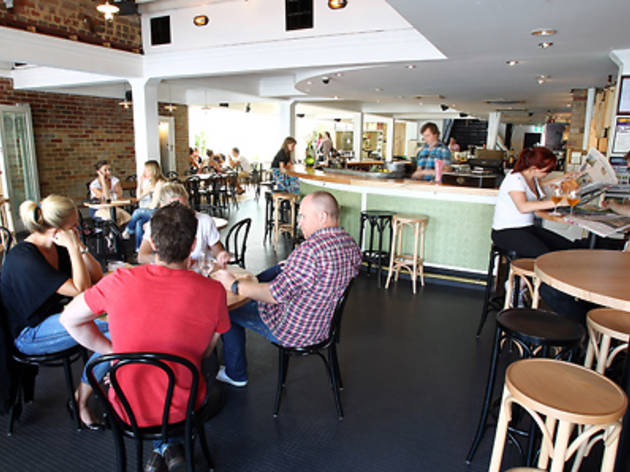 5/13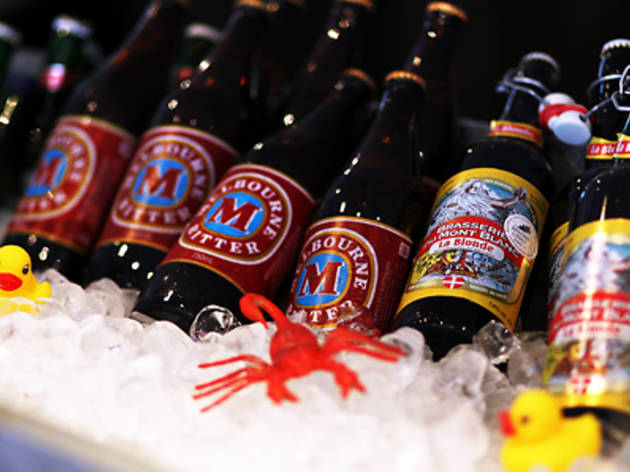 6/13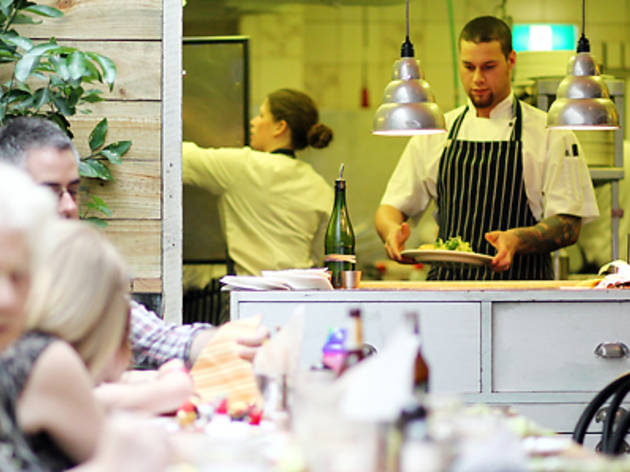 7/13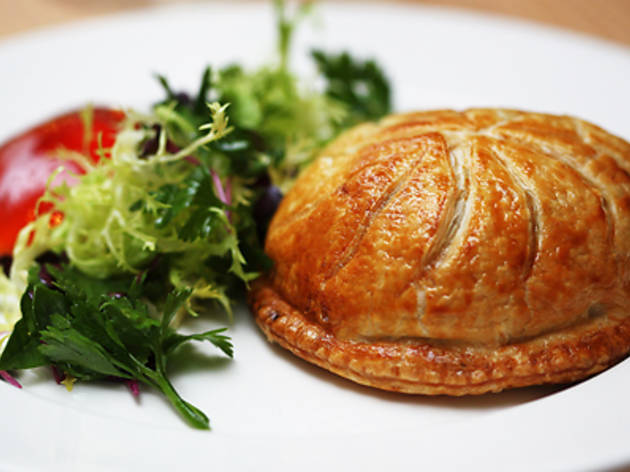 8/13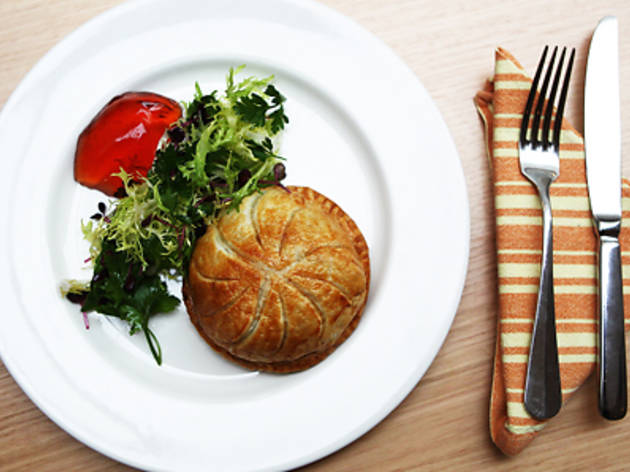 9/13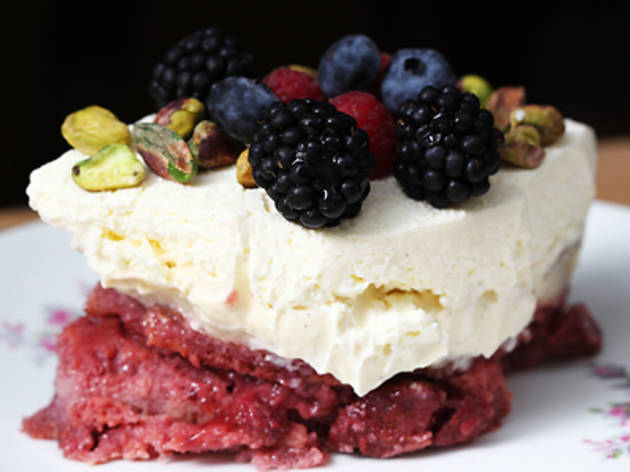 10/13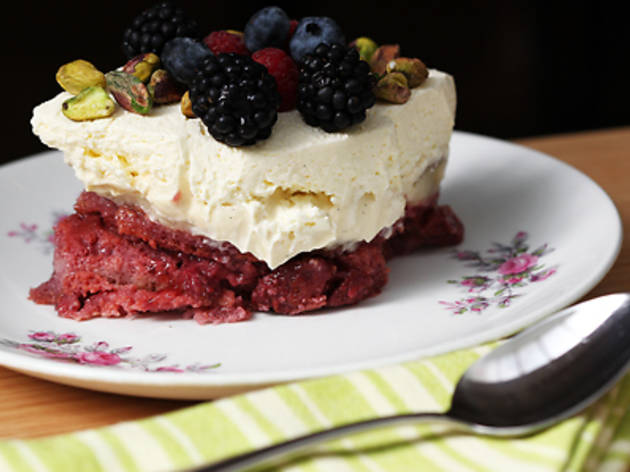 11/13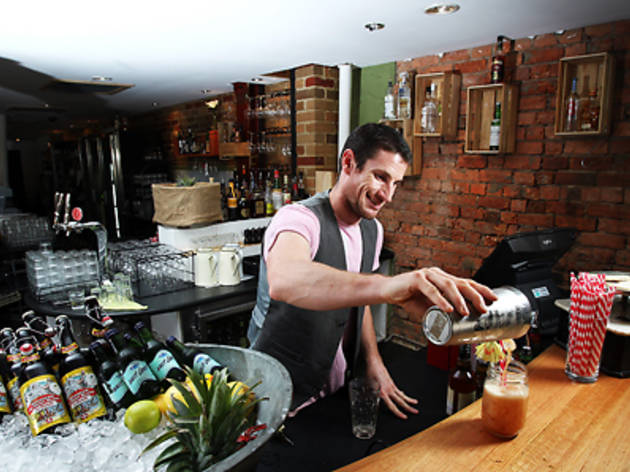 12/13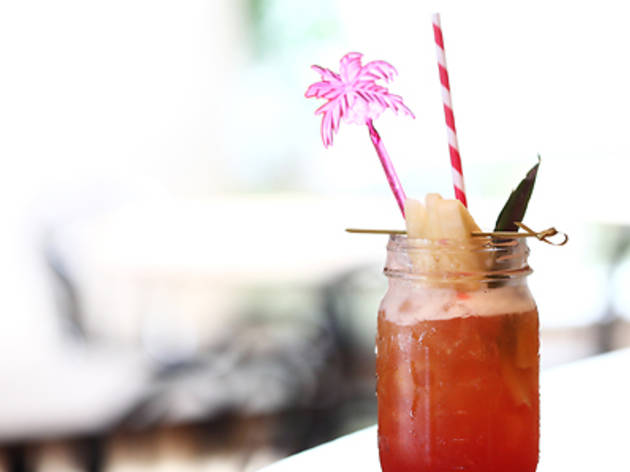 13/13
Port Melbourne just became a drinking destination
At Rose Diner and Bar, you can get your Little Creatures with a side of coronation chicken vol au vents. Yes, really. The pastry shells, filled with a melange of creamy curried chicken, were last seen circulating wedding receptions of the '90s, but here they're the poster child bar snack on chef Stephen Drake's retro menu. He's like a guardian of Women's Weekly recipes, skillfully reviving nanna-esque gear like custard-peach trifle, and saucy quail pithiviers (that's a domed pie to you), and serving them up on flower print plates with doilies to boot.
This is the latest reincarnation of the Rose Hotel in Port Melbourne, where ex-Little Creatures man Ashley Cranston and Steed Sheriff of Royal Saxon Hotel are hoping to ensnare the locals with a three-pronged attack: caffeine, jaffles and salted caramel shakes by day (at café attachment Little Rose); wine and Steak Diane by night; and live jazz at the back bar on weekends. We're with them every step of the way. Especially when the publicist tells us: "Ash and Steed are thirtysomething guys who thought it was time to do it for themselves." Right on, boys.
The old pub is now bright, breezy and woody, with frills of greenery for show, and tubs of longnecks on ice for fun. On Tuesday's, you can get a whole roast chicken with a meaty pork and fennel stuffing, some freshly shelled peas and classic bread sauce – which we reckon is just about the nicest thing a menu has said to us in some time. Especially when right next to it is a carafe of wine for $20. But then, there are also all the Little Creatures beers on the line and three pages of proseccos, stickies, organics and single vineyard bottles, which for the most part cost less than a fiddy.
And speaking of drinks you want, how about a Sarsaparilla Spider? You've ginger-vanilla ice cream topped with black rum and floated with slightly medicinal Sarsaparilla soda for a frothy dessert drink.
It's the umpteenth round for the old Rose Hotel, but we reckon the old girl may have met her match.
Venue name:
Rose Diner and Bar
Contact:
Address:
309 Bay St
Port Melbourne
Melbourne
3207

Opening hours:
Sun-Thu noon-late; Fri, Sat noon-1am