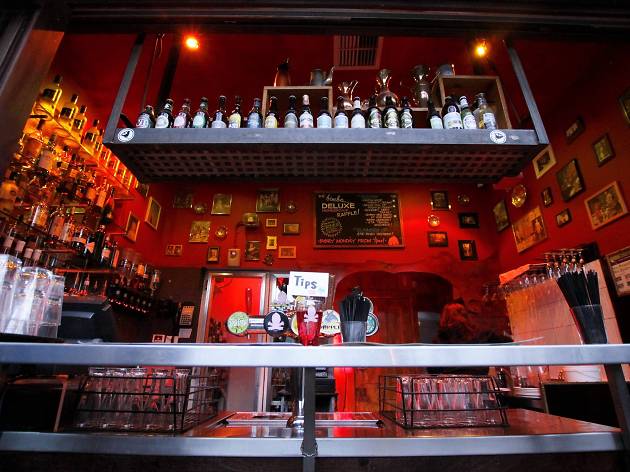 Fitzroy's favourite day party is bigger than ever this spring
There's no better way to farewell the weekend than parting with a Sunday sesh. And if there's one place to kick on for Sunday Funday, especially when springtime hits, it's at Bimbo's Sunday Shake.
Starting in September, every Sunday from 10am, Bimbo's opens its doors for Fitzroy's ultimate daytime party. With DJs playing on the rooftop courtyard as well as downstairs below the aeroplane, there's sure to be a tune that you can boogy down to. DJs will be rotating monthly and this September will welcome Cee Cee Babcock, Natalie Turner, Hoops, J Schollo, Jamie Vale, Luke Vecchio, Morning Maxwell, Mose, Ezra Harvey, Cassettes for Kids, Awesome Wales, Jack Love and Matt Radovich.
As per usual $4 gourmet pizzas will be on offer as well as drinks galore – we're talking beer, wine and of course, Bimbo's special flavour-infused vodkas. Oh, and come hungry because a new breakfast menu will also be on offer, starting September 4.
So whether you're looking for a morning party to continue the antics from Saturday night or you're looking for a place to relax and catch up with friends, Bimbo's has got your Sunday sorted.