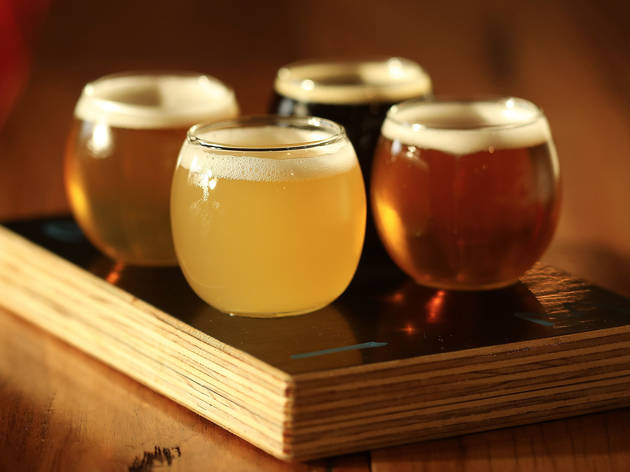 1/11
Photograph: Graham Denholm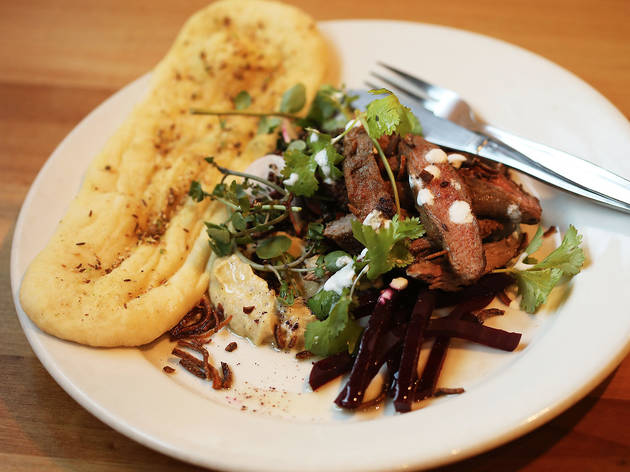 2/11
Photograph: Graham Denholm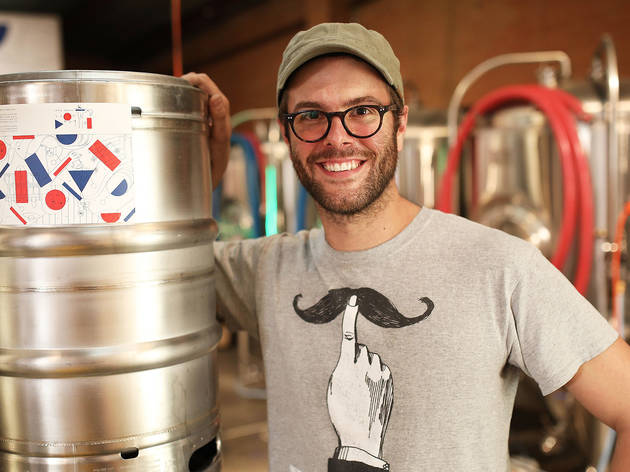 3/11
Photograph: Graham Denholm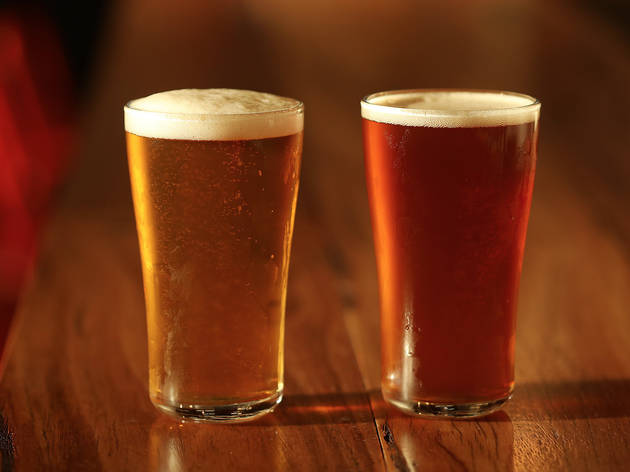 4/11
Photograph: Graham Denholm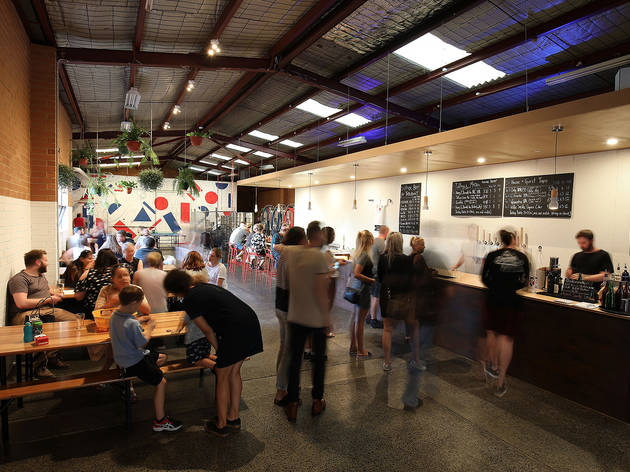 5/11
Photograph: Graham Denholm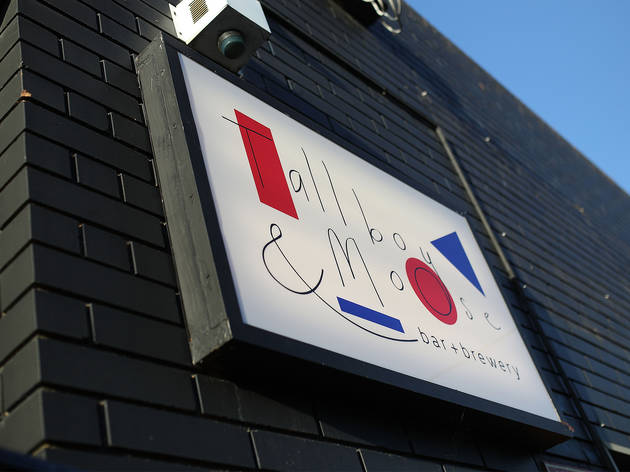 6/11
Photograph: Graham Denholm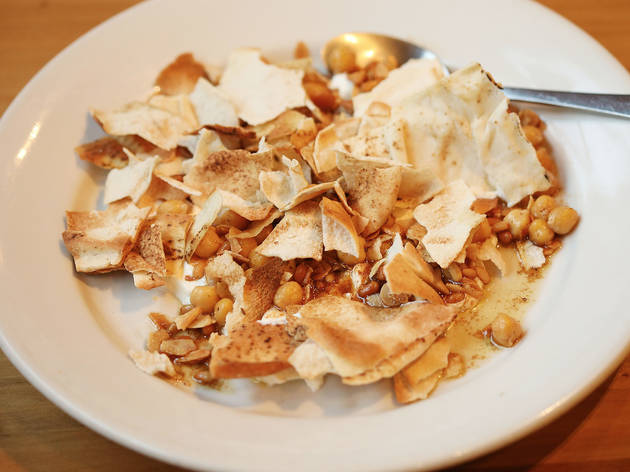 7/11
Photograph: Graham Denholm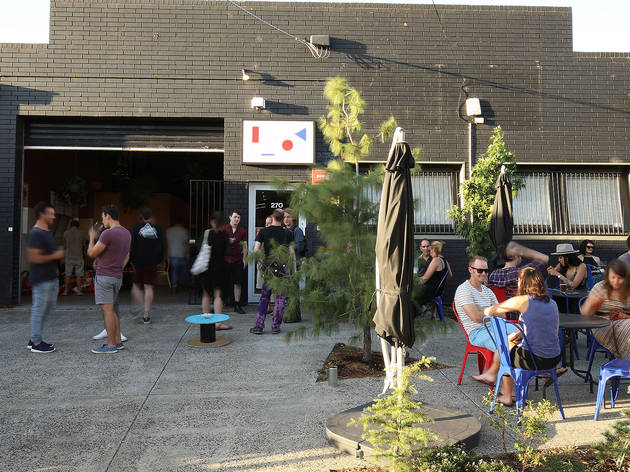 8/11
Photograph: Graham Denholm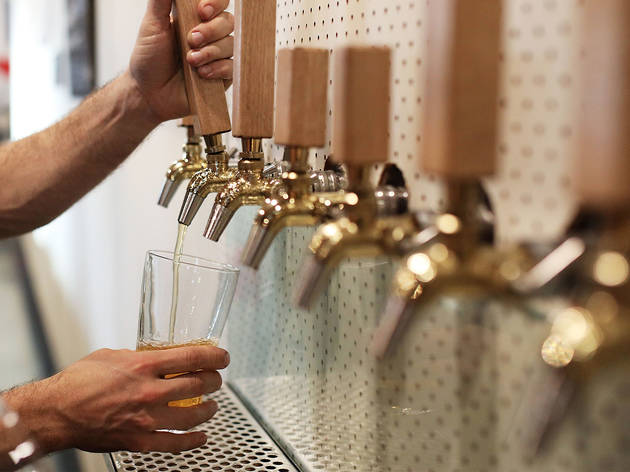 9/11
Photograph: Graham Denholm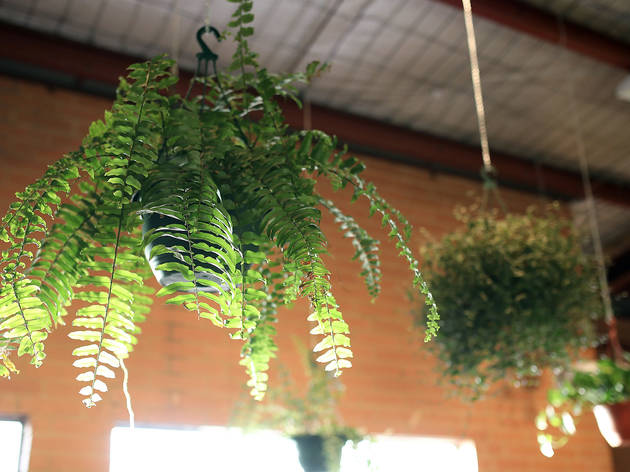 10/11
Photograph: Graham Denholm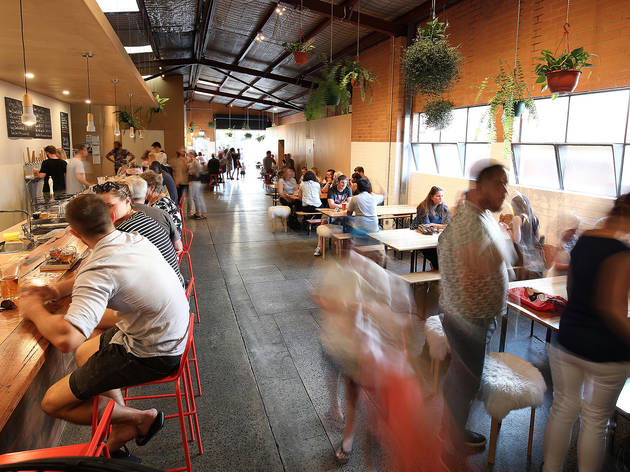 11/11
Photograph: Graham Denholm
Time Out says
Beer nerds with babies in Preston have their weekend hang sorted
On a Saturday arvo, parents are letting their toddlers go free-range among the toys and books in the play area of Preston's newest brewery bar. Older kids thwack ping pong balls next to the shiny steel brewing equipment. An excellent indie-rock soundtrack completes the backyard barbecue scene.
Fear not if you find kids a bother – there's enough space here that they won't encroach upon yours. It's a big, light-industrial warehouse with a long wooden bar, a hanging garden of potted ferns, and frosted windows throwing late afternoon light across a speckled concrete floor.
On pour are Tallboy & Moose's excellent beers, all made on the premises. Behind the bar, a 12-metre cool room keeps every drop chilled from the minute it leaves the fermentation tanks, so your pint is about as fresh as it gets. Expect an engaging mix of on-trend styles and easy drinkers like OPA (Hoppy Oat Pale Ale). Made with oats and malted wheat on top of a standard barley base, it's a smashable pale style with great texture and the perfect amount of bitterness on the finish.
Honey I Shrunk the North East IPA follows the trend of adding hops during, rather than after, fermentation that was pioneered by American micro-brewers in New England. The technique creates a texture and flavour that can only be described as juicy – pulling the fruit characteristics from the hops without the intense bitterness and creating a texture akin to orange juice. This version, like many of the beers on offer here, comes in at well under four per cent alcohol, pudding-proof for their assertion that mid-strength beer can be awesome.
Cream ale is easy-drinking fun, understandably their most popular beer right now and exactly what you need for a heat wave session, while Honey I Shrunk the Porter is another mercifully low-alcohol cracker with all the coffee and dark chocolate bitter sweetness you want but the light texture that summertime drinking needs.
Co-owner Steve Germain says it's all about balance. Here, they're out to make drinkable, delicious beers, and don't want to get involved in the arms race for higher alcohol and hoppy bitterness. Their beers are all available for take away in filled-to-order one-litre cans, too, so you can be the belle of your own backyard barbecue ball.
At dinnertime the little ones mostly head for home, but if you're keen for a feed you'll usually find a food truck parked out front in the umbrella-festooned courtyard. Or you can BYO food from wherever you like. The Saturday night crowd is young, cool, and has forgone enough avo on toast to get into the property market here in the increasingly hipsterfied north. Lucky for them it's no cultural wasteland, with Tallboy and Moose making sure there's beer enough for every new investor.
Details
Address:
270 Raglan St
Preston
3072

Contact:
Opening hours:
Wed-Fri 4-11pm; Sat noon-11pm; Sun noon-9pm
Best selling Time Out Offers